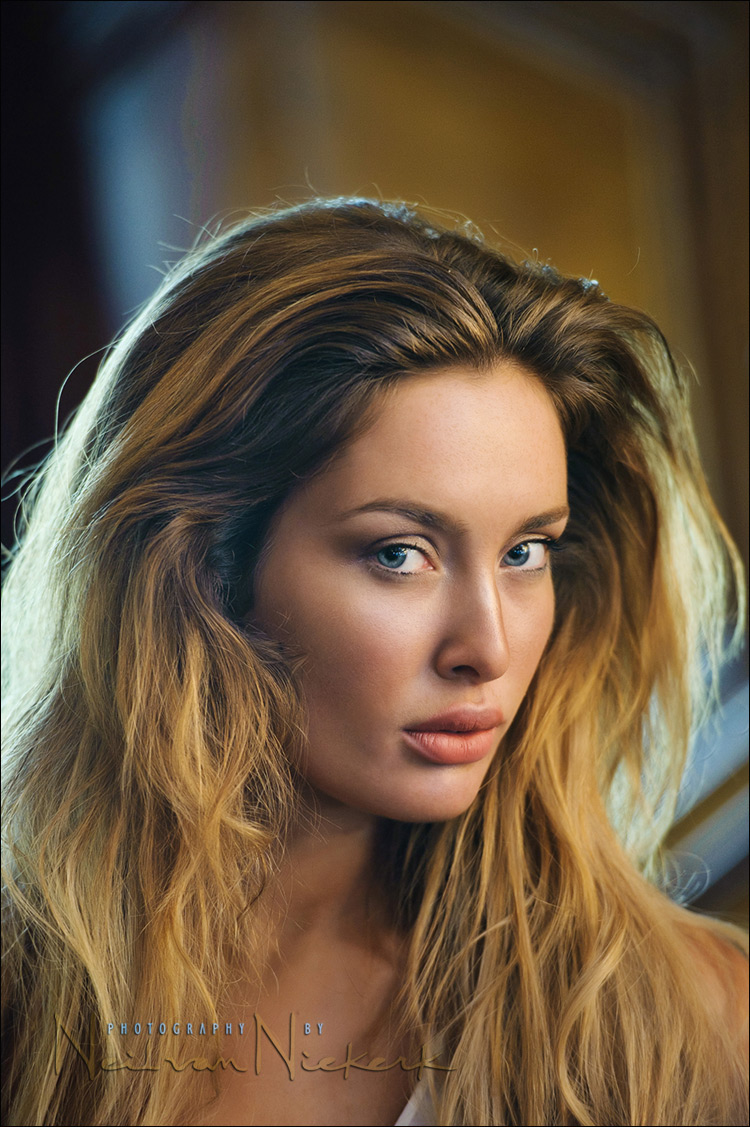 bounce flash photography & white balance settings
A question that often comes up, is whether the white balance will change when bouncing flash. The answer is an obvious one – yes, the light will pick up any color cast from a non-white surface. But that is why we need to shoot in RAW. Then the decision about exact White Balance becomes less crucial.
The photograph above, is of Roz, and was taken during the recent flash photography workshops in Dublin, Ireland. Roz was Ireland's contestant in the 2010 Miss Universe contest, so it was quite a privilege to have her as one of our two workshop models!
The lighting in this image is simplicity itself:  on-camera bounce flash, with the black foamie thing as a flag to block the light from the flash directly hitting her. Of course, the ambient light coming in through the window acts as a secondary light, helping with a bit of rim-light there and also in creating background lighting.
In getting the light from my on-camera flash to come in from a pleasing angle – short lighting – I had to bounce the flash off the wooden panelling in the room. This of course made for a far-too-warm white balance:
With this pull-back shot, you can see what the room looked like. For the photo at the top though, I bounced my flash off the wall to my right.
I knew the wooden panelling would make the color balance become very warm. So I guessed a 3700K white balance setting. It turned out to be fairly okay, but I still needed to fine-tune the White Balance as part of my normal RAW workflow for a pleasant color balance. The color of the background shifted as well, but this wasn't of any concern to me.
As a comparison, here is what my out-of-camera WB (at 3700K) looked like, with what it would've looked like as Daylight WB (set on the RAW file via ACR / Bridge)
Therefore my advice about off-color surfaces and bounce flash, is to try and get the WB as close as you can since it does help in judging the image's exposure from the camera's preview. But ultimately, don't sweat it – shoot in RAW, and concentrate on getting great lighting and also, keep the momentum and flow of the photo shoot going. Fussing over exact settings which can be finessed in post-processing, will only slow the photo session down.
camera settings and details:
1/125  @  f3.5  @  800 ISO
Nikon D3;  Nikon 70-200mm f2.8 AF-S VR II (B&H)
Nikon SB-900 (B&H);  black foamie thing