Canon EF 8-15mm f/4L fisheye zoom lens
I got my hands on the brand-new Canon EF 8-15mm f/4L fish-eye zoom (Amazon) today, and I just had to try it out. And what better place than Times Square in Manhattan. Enough tall buildings and billboards to fill the frame of a lens that gives a 180 degree view! Now, before I continue, I have to admit that even though I have a fish-eye lens in my bag, (the Nikon 16mm f2.8), I only occasionally use it. I feel that a fish-eye lens can be over-used very quickly when it draws too much attention to the distorted view that the lens gives, rather than the photograph's content. That said, I haven't had this much fun with a new lens in a long, long time!
[ updated: review of the Canon EF 8-15mm f/4L fisheye zoom ]
While the Canon EF 8-15mm f/4L fish-eye zoom (B&H) can zoom between those two extreme wide angle views, I think it will essentially be used as a dual focal-length lens. At 8mm it gives a circular view of 180 degrees as seen in the top image. At 14-15mm it gives the classic fish-eye look. (For the images here, I used the Canon 5D mk II (Amazon.
In-between those two focal lengths, you can see the frame intrudes into the image area, without giving that neat circular effect. In-between focal lengths will have large areas of black, as the lens zooms wider than the image area of a full-frame camera. So I do think that most photographers will use this lens at those two focal lengths for most of the time … 8mm and 15mm.
For comparison, here is the image at the top at 8mm, compared to the image at 15mm. (I have cropped out the black edges of the 3:2 ratio frame of the circular image, to give me a 1:1 image within which the circular image makes more sense.) Also note that we're seeing 180 degrees there! If I had been able to steady myself properly while looking straight up with this lens on my camera, then we would've seen sidewalk right around the edges of the frame.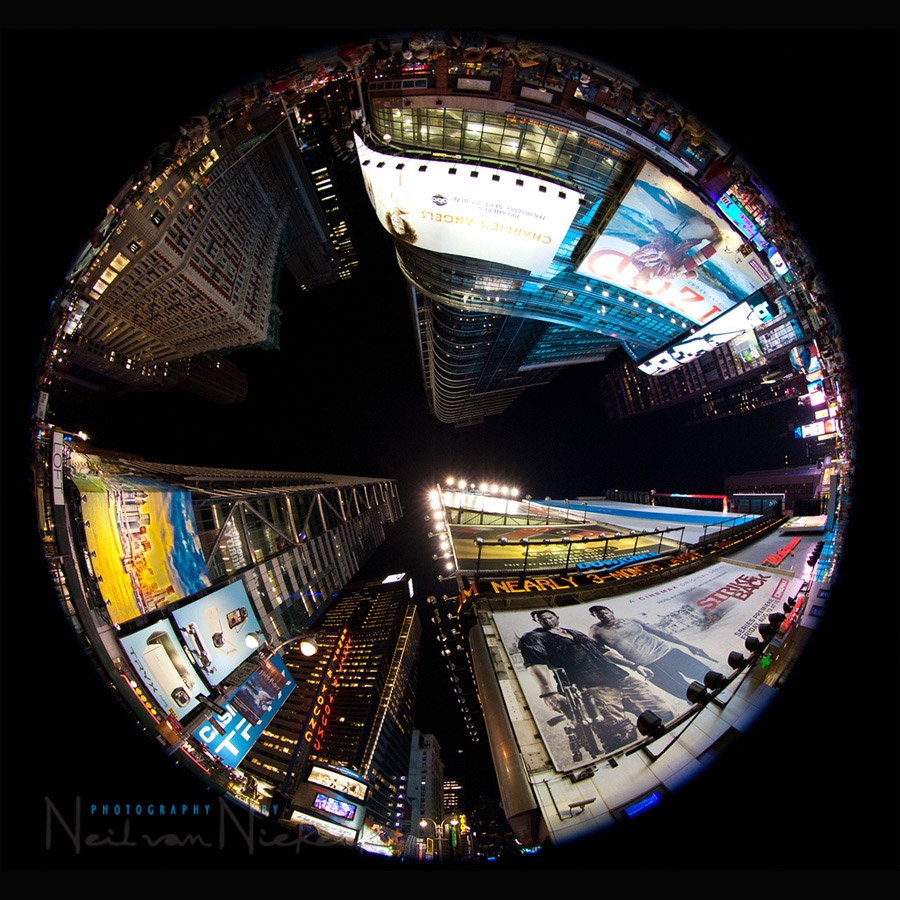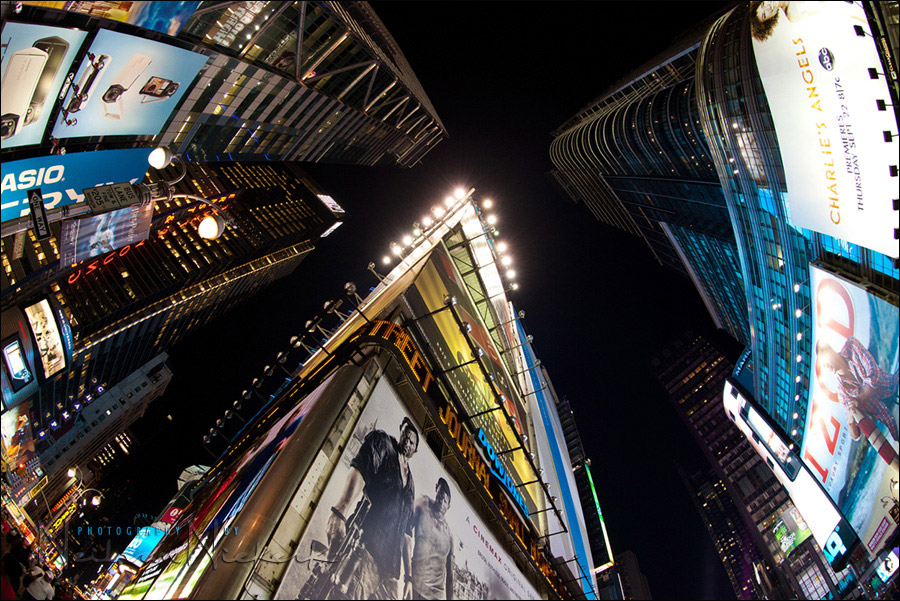 camera settings: 1/80 @ f5 @ 1250 ISO
Here is the full-frame of a circular image, compared to how I had cropped out the sides, just in case someone was wondering what the actual image would look like as it comes out of your camera. (It's the same photo, just cropped in Photoshop.)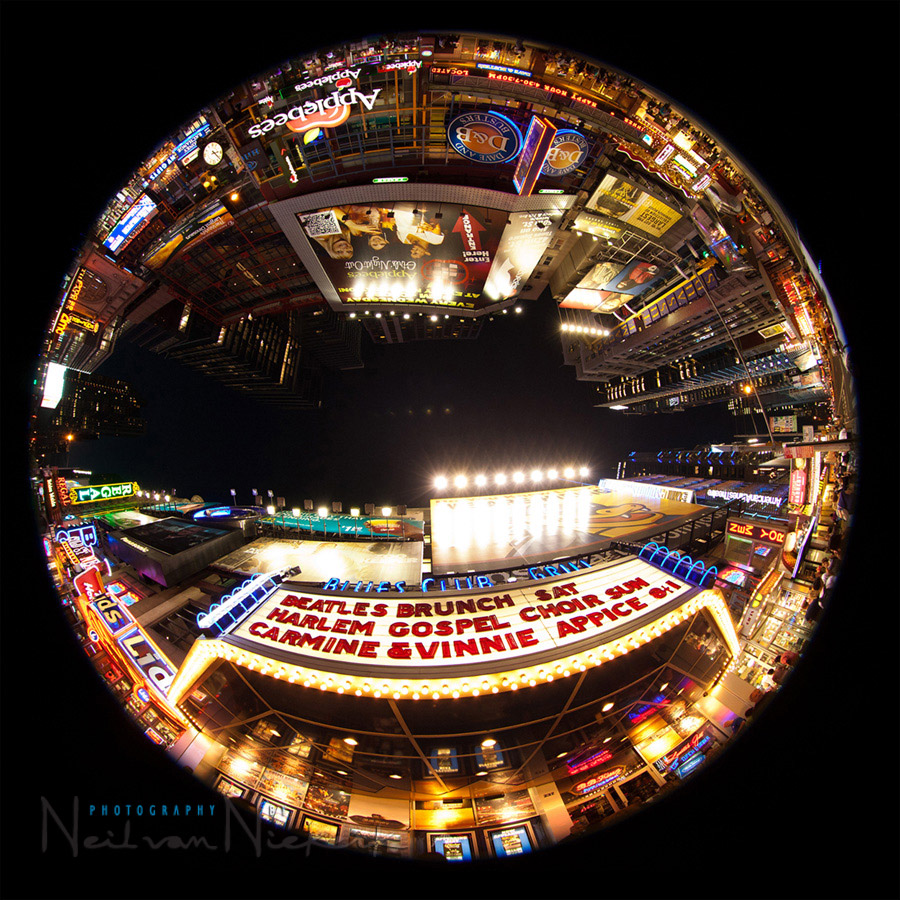 camera settings: 1/40 @ f4 @ 1250 ISO
Everything takes on a surreal aspect when viewed as a 180 degree circular image. Here is the well-known ceiling of the sidewalk area of the big McDonalds just off Times Square.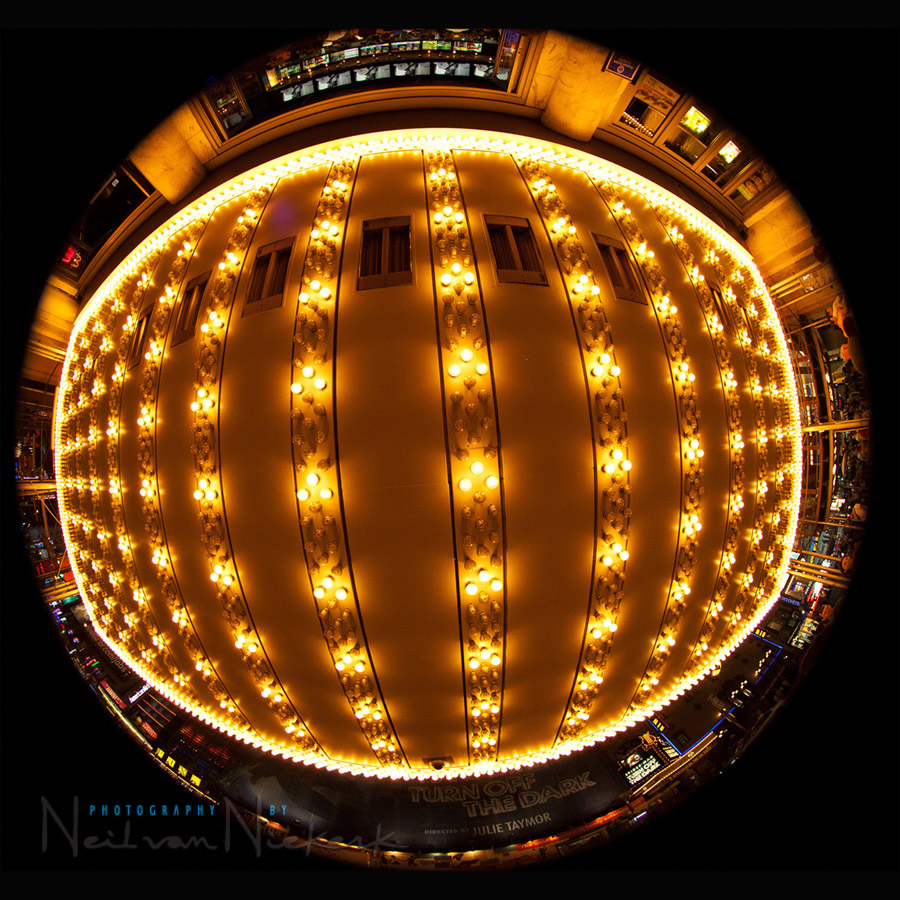 camera settings: 1/100 @ f5.6 @ 1250 ISO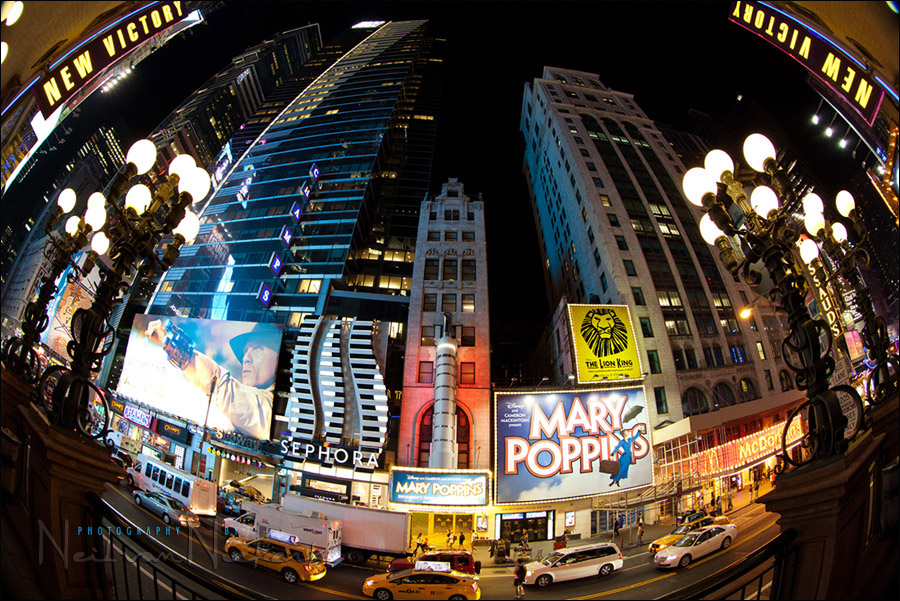 shot at 15mm:

shot at 13mm … and you can see the black corners as the image is being zoomed wider than the image circle created by the lens.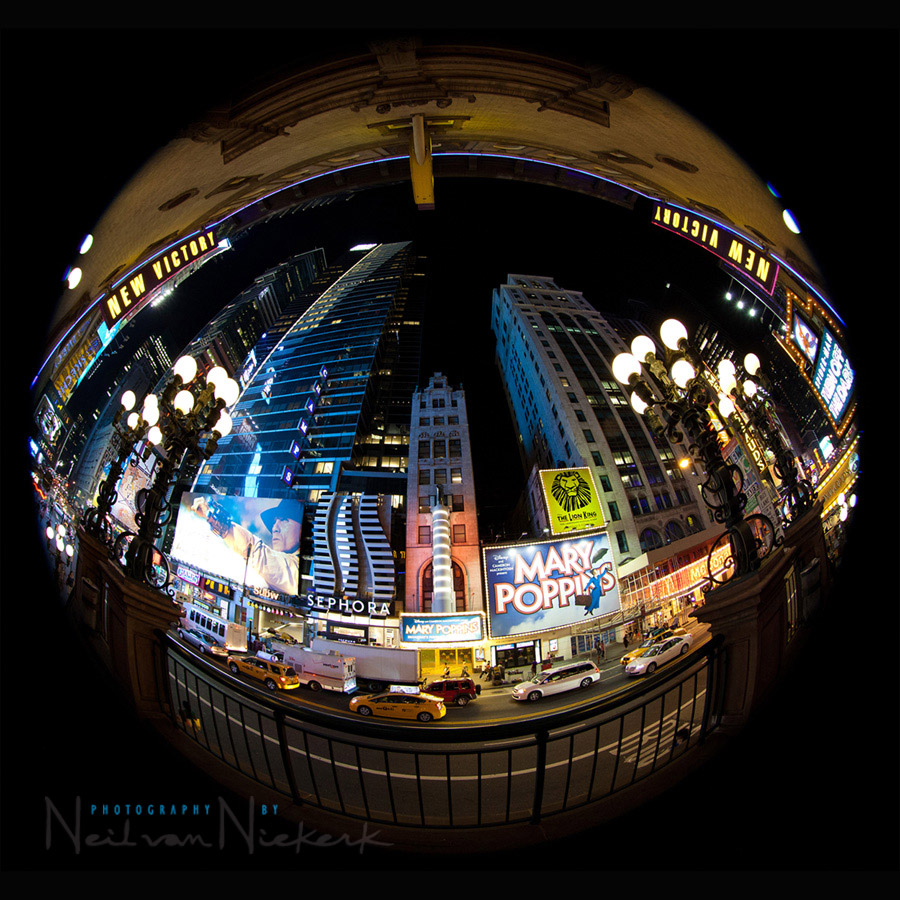 shot at 8mm (as cropped in PS) … and that's the building behind me that you're seeing at the top of the photo.
camera settings: 1/25 @ f5.6 @ 1250 ISO
my overall first impressions
this is an exceptional lens. It is sharp! Even the extreme edges are sharp. It suffers none of that image softness that plagues the edges of photos taken with the Canon 16-35mm f2.8L II.
the lens cap design is innovative. It clips on and off. (Nikon could take note here with the way the Nikon 14-24mm f/2.8 lens cap which just slips on and off.) As an aside: the lens hood has to be removed for the 8mm focal length.
the lens is not that much larger than the Canon 15mm f2.8
the lens focuses surprisingly close – a mere 6.2″
finally, this is a fun lens.  Optically superb, and fun to use. What else more could you want from a lens.