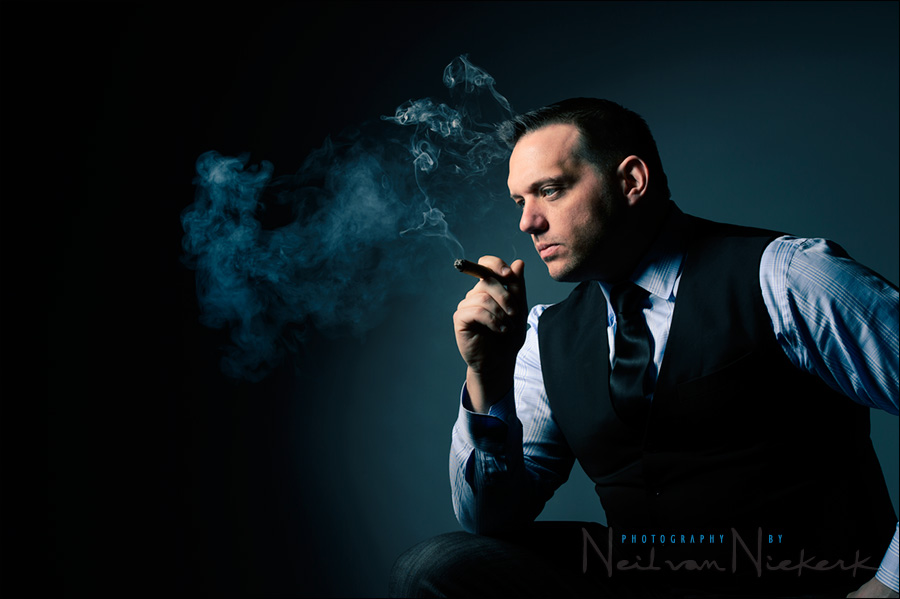 dramatic studio lighting: using the beauty dish as a single light source
I love the forgiving nature of large light modifiers – you don't have such precision with a huge softbox as you do with a smaller, more contrasty light modifier.  But you also have less opportunity for dramatic light, as you do with smaller light sources. In line with the idea that a smaller light = harder light = dramatic light, I wanted to create a series of portraits that had a darker, moodier feel.
Brian Calabrese, a New York portrait photographer friend of mine, met up with me in my studio, and through various iterations of how to position him, and how to place the light, we got to some stunning portraits of him.
In trying to use the beauty dish as a dual light – lighting up Brian's features, and as spill light on the background – it took careful positioning of the light, and posing of Brian. The beauty dish was  on a Manfrotto 025BS boom (affiliate) that was on a light stand with casters. I kept the weight-end of the boom close to me so I could just reach out and adjust the light's placement. (You can see this in the pull-back shot.)
{ 9 comments }