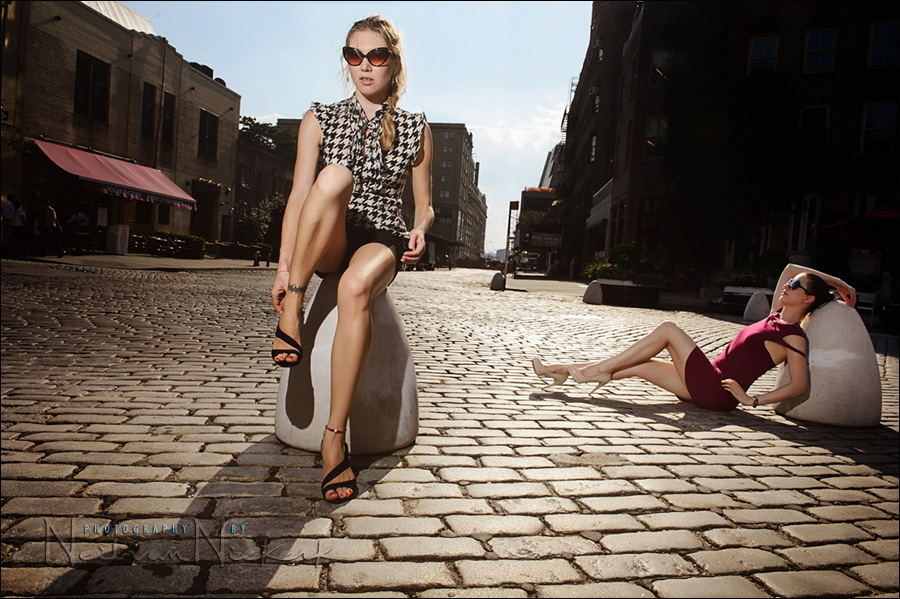 improving a photograph by finessing it in post-processing  (models: Yulia & Anelisa)
While I'm a strong supporter of the idea to get it right in camera (as far as possible), there are times when massaging a photograph in Photoshop, can greatly improve it. And ultimately, it really is the final image that counts.
As a kind of companion piece to the photo of Anelisa jumping, here is a photo taken in the same area with the same kind of strong daylight. In using off-camera lighting here, the look of the photograph is inherently different. When I posted this image on Facebook as a teaser, someone guessed that it took "very expensive reflectors and an army of assistants". Perhaps that was meant as a tongue-in-cheek comment, since my lighting is quite straight-forward. Or perhaps it does look like an image that could pop out of a Fashion magazine. I'm biased of course .
In deciphering how the photograph came about, let's look at the straight-out-of-the-camera image …
{ 10 comments }