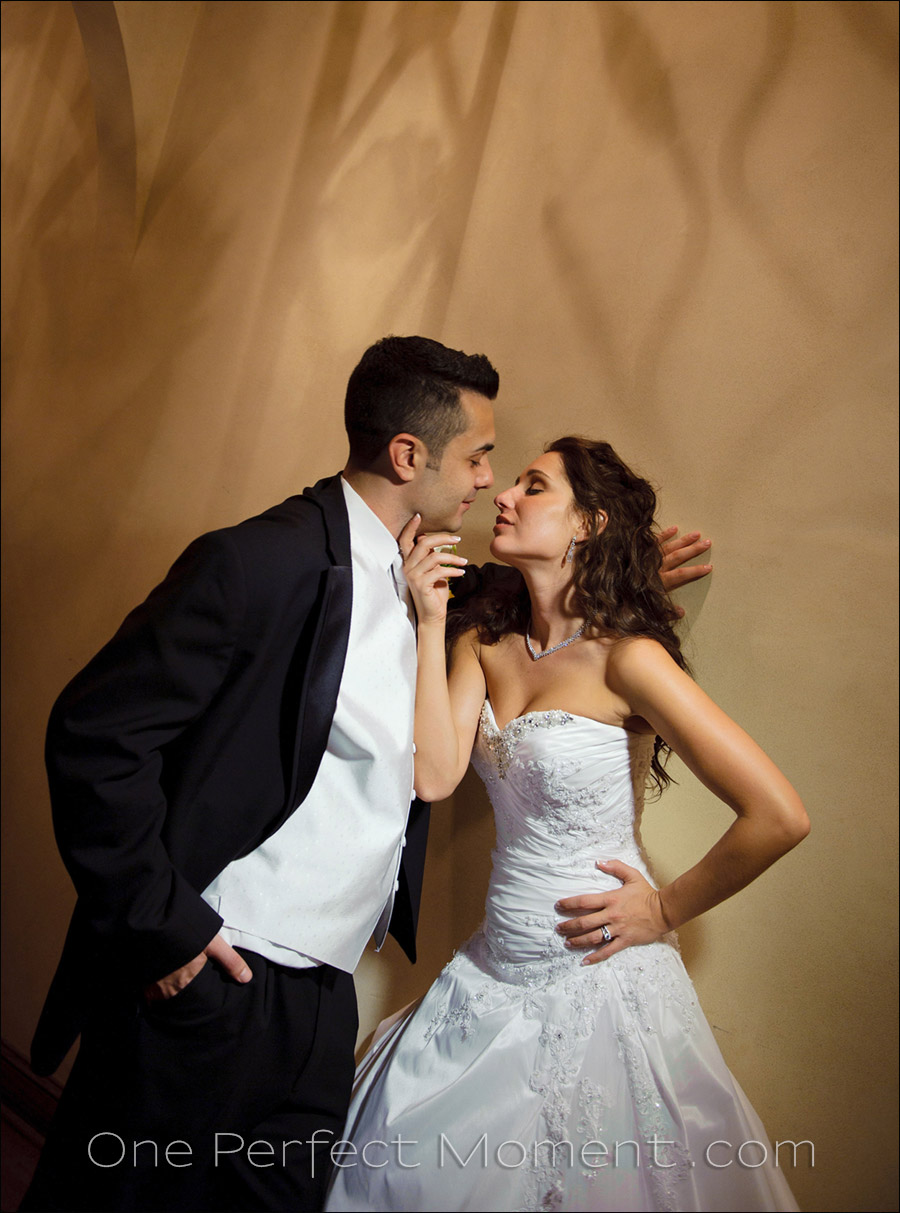 favorite image from the weekend – romantic bridal portrait
When possible during a lull in the wedding reception, I like to sneak the bride and groom away for a few minutes to do romantic portraits. Since time is usually tight, and the couple wants to enjoy as much of their reception as possible, I like to work efficiently. Jessica and Michael had their reception at a venue where I hadn't worked before, so during dinner time, I quickly went around the venue with my assistant, to scout a few places to photograph the couple.
In the basement of this venue, I noticed the light shining through gates … casting interesting shadows on the wall. I thought this might be ideal to pose the couple, and then light them beautifully with a hand-held video light.
{ 8 comments }