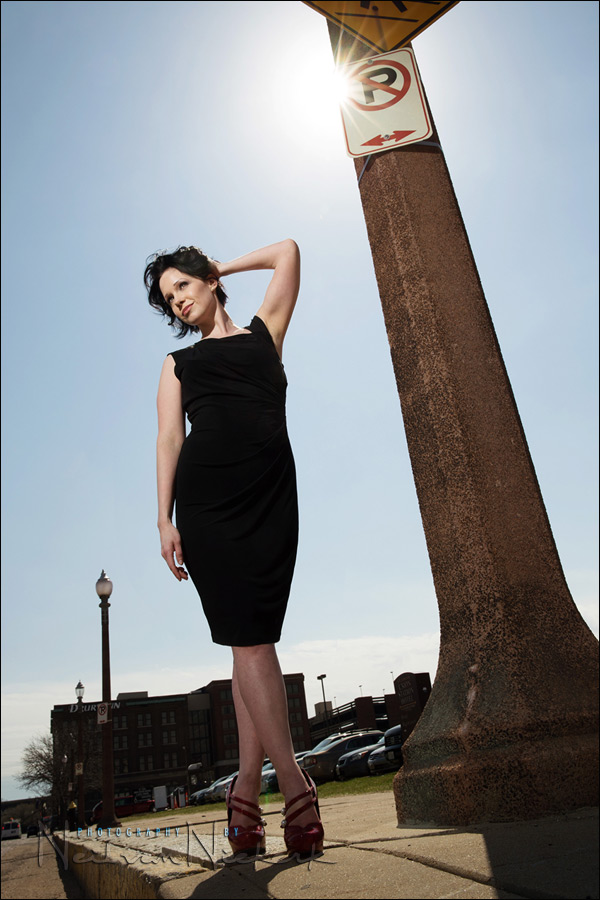 off-camera flash / speed light – overpowering the sun – what are my settings?
Teaching a class on using off-camera flash at the After Dark photography convention, I took a group of attendees outside on the street with two models. Then I stepped them through the thought-process in how to get to your basic, fail-safe, works-everytime camera settings and flash settings.
Regular visitors to the Tangents blog and those who have read my books on flash photography, should know the algorithm off by heart. There's a specific thought-process that will get you to your basic camera & flash settings when working in bright sunlight, where you have to overpower the sun with a single speed light.
Instead of re-treading this ground myself, and re-stating everything, I thought it would be good to have everyone work through this themselves. It's a good check to see if you're familiar with what you need to do. There's a very specific series of decisions you make that gets you to where you need to be with your camera and flash setting – and then you can concentrate on composition and everything else that is important in taking a photograph.  The camera settings choice should be second nature and should take you a few seconds.
So here's the challenge – call it homework if you will:
– what are my (typical) camera & flash settings for the photograph at the top?
– how did I arrive at these settings?
{ 71 comments }