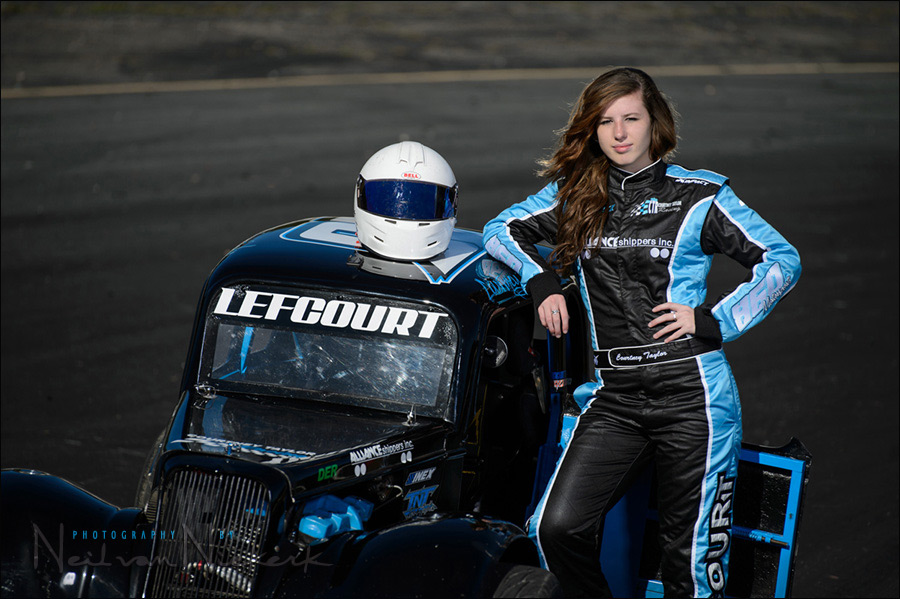 on-location portraits – speedway racer, Courtney Lefcourt
When Courtney's mom first contacted me, she told me that Courtney is a race-car driver and that the camera loves her. Intrigued, I met up with her family at the Bethel Motor Speedway for on-location portraits of Courtney. To find out more about Courtney, check out her Facebook page, Courtney Taylor Racing.
So the challenge here was two-part. The sun was very bright since it was 3:30pm in the afternoon. The other challenge is that while speedway racing might be an exhilarating sport to watch, the speedway race-track isn't exactly a visual feast. The race-track is a barren oval strip of tarmac at an angle. I had to accentuate her more, and the race-track less – but still keep it relevant as an environmental portrait.
Courtney's fire-retardant suit was fortunately a vivid blue and black. This neatly matched the blue sky and black top. This especially helped with the wider images.
{ 16 comments }