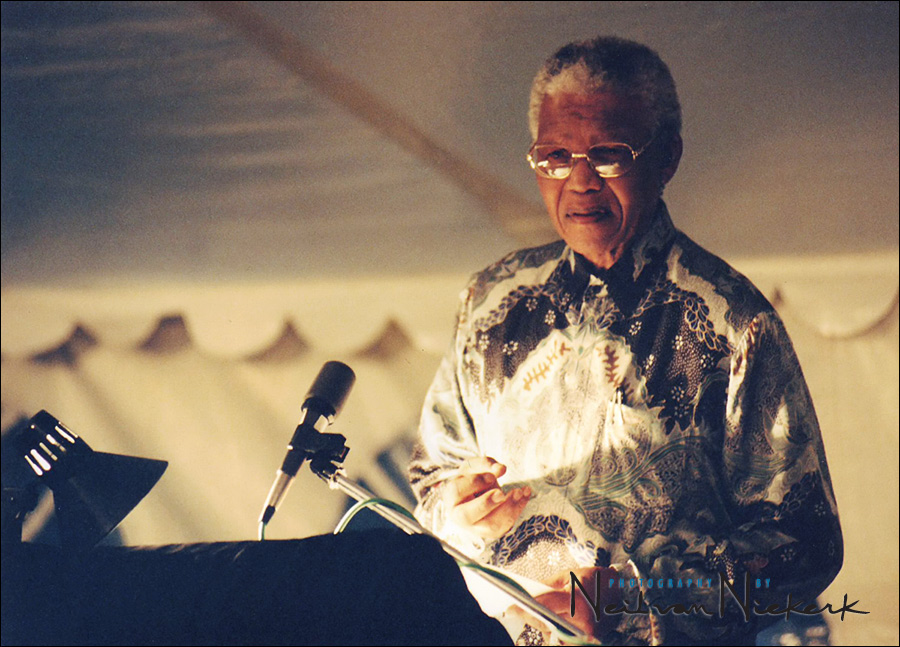 Nelson Mandela / Madiba
To celebrate Nelson Mandela's birthday – July 18th – here are two images from my archives. I had the pleasure of photographing Nelson Mandela, then president of South Africa, at a function in March '98. I was one of several photographers covering the event where he addressed people attending a function.
The challenge with this photo-shoot was that no camera flash was allowed. Which is especially tough inside a dimly lit marquee tent in early evening. This no-flash rule was an attempt not to aggravate eye problems the president experienced. So all photographs were taken with ambient light alone. I remember being the only photographer there with a tripod.
date:  March '98  -  Johannesburg, South Africa
camera gear:  Nikon F90x;  Nikon AF-D 80-200mm f2.8
camera settings: 1/15th @ f2.8
film:  Fujicolor 800 Super G Plus
{ 15 comments }