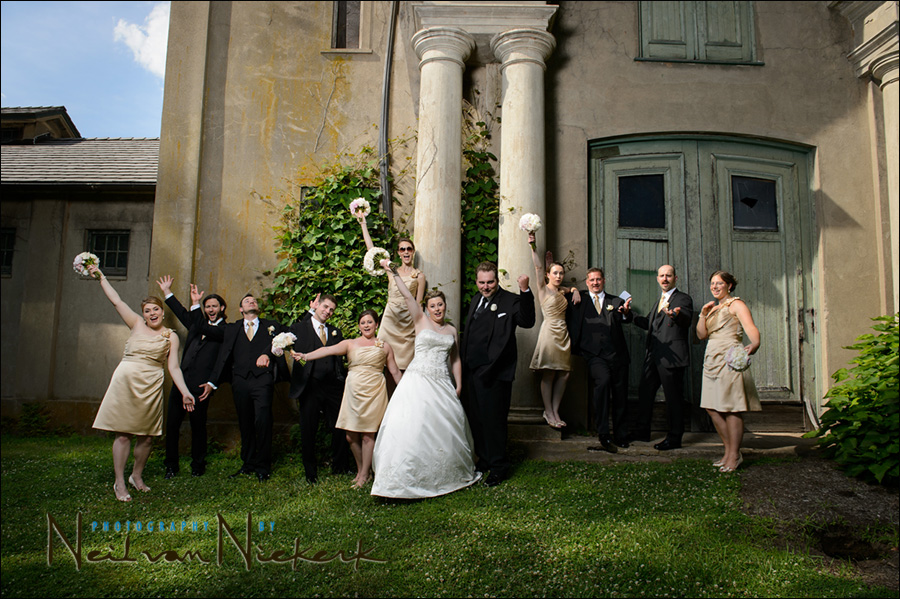 wedding photography lighting – shooting in partial sunlight & shade
I strongly believe that when you have the ability to control a photo session, that you pick your battles. You don't have to try and make everything work. Set up portrait shots in light that favors you. Of course, off-camera flash really helps you in being able to pick where you want that light that favors you.
Solid advice that I adhere to, is to not have a person or a group of people half in the sun, half in shade. It's a recipe for disaster, or a tough battle to fight, lighting wise. But then, slightly amneding Sean Connery's immortal words in The Untouchables, "Don't bring a knife to a gun-fight." When you have enough light to match the sun, then it is possible to pull something out of that challenging situation!
I like using speedlights for additional light, but I also have my Profoto AcuteB2 600R Power Pack (vendor), in the trunk of my car … just in case I need something more than a knife. But really, if the Profoto B1 500 Air (vendor), was available for Nikon, it would be the Profoto B1 that I pull out. 500 Ws of easily portable light!
I really liked this building as a backdrop, but at this time of the day, half the facade was in sun, and half in shade. And this is where having a really powerful flash on location, is very very handy. I can dump sunlight levels of light (through a softbox!) to match the sunlit areas, and match the exposure levels.
{ 22 comments }