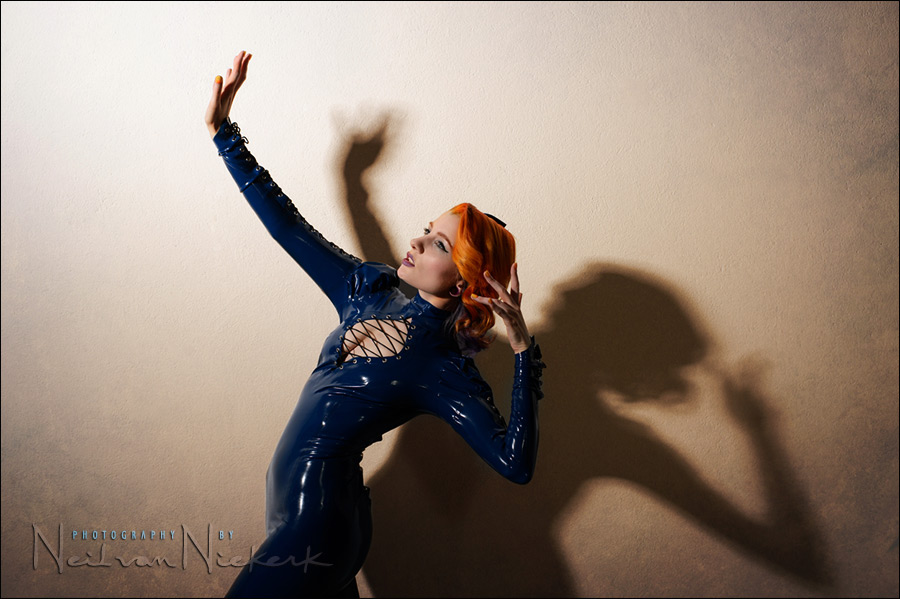 working with harder light sources in the studio – flash & continuous light  (model: Ulorin Vex)
With the recent photo session with Ulorin Vex in the studio, I played with variations of using harder light and using shadow as part of the image's composition. The first setup was similar to a previous photo session in the studio with Anelisa:  smaller light = dramatic light. Ulorin Vex easily fell into poses well suited to this idea of using the shadow as part of the image's design.
For this final image, I used a textured overlay to enhance the sun-drenched look. I also wanted to hide the texture of the wall a bit by cloaking it with the Photoshop texture. I used a warm colored texture, to echo the color of her hair, and which then also was a complement to the blue dress. The color also took away some of the starkness of the image.
{ 2 comments }