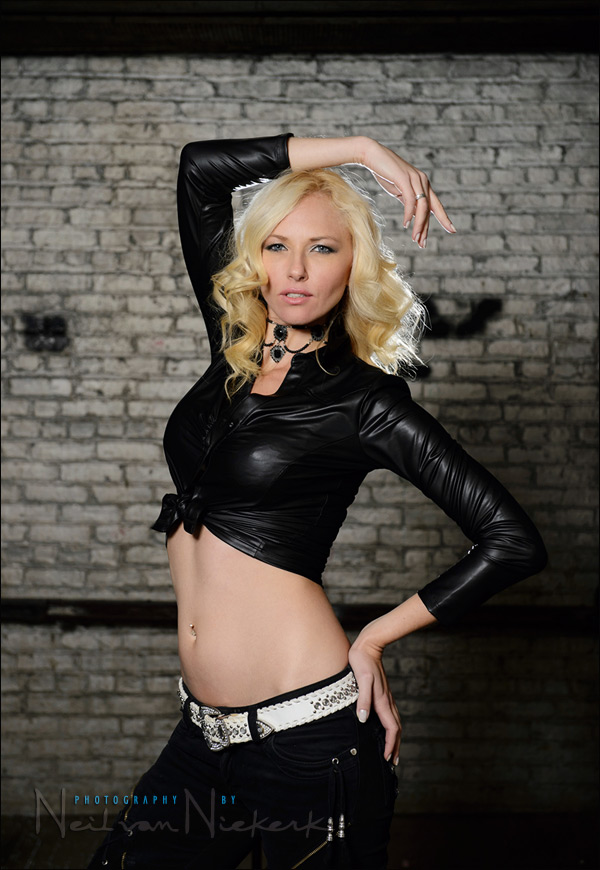 flagging your back-lighting flash with the black foamie thing
My favorite on-camera light modifier, the black foamie thing, is of course, nothing more than a very affordable (and flexible) way to flag your flash. This helps control how the light from your on-camera flash spills. (It's not a flash diffuser!) I also keep one on hand when I use off-camera flash, to flag any direct flash – whether to control it from flaring the lens, or from spilling onto my subject.
When I did the photo session for the review of the Canon 600EX-RT, I had to flag the one speedlight so it didn't spill on our model. So it has other handy uses other than just for on-camera bounce flash.
During a recent photography workshop at my studio, we photographed Aleona in a freight elevator for that gritty urban look. We added a speedlight behind her to have the rim-light create some separation between her black outfit and the dark silver wall in the back. However, it spilled to the sides, and we had to control the light better …
{ 11 comments }