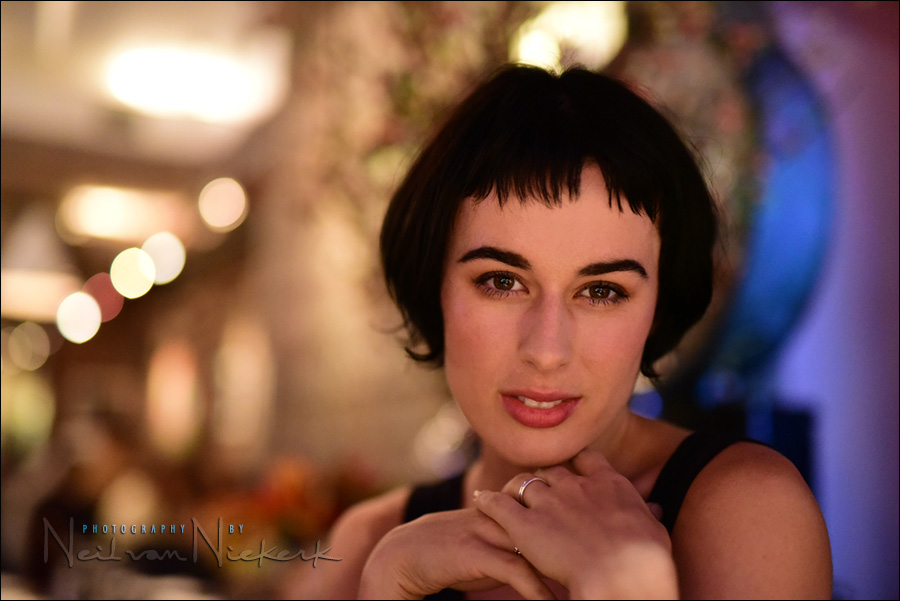 Nikon D750 – high-ISO noise performance
The two things everyone is most curious about with the new Nikon D750 (vendor), is the auto-focus performance and the high-ISO noise performance. Here's a quick preview of what the D750 does at higher ISO settings. Specifically, 3200 ISO and 6400 ISO.
To put the Nikon D750 (vendor) through its paces for the (upcoming) review of this camera, I met up with NYC model, Glass Olive for a photo session. In a restaurant we visited, I used the Sigma 50mm f/1.4 DG (for Nikon) (vendor) at f/1.4 and then tried sequences of images at 3200 ISO and 6400 ISO. Here are two more images, and a 100% crop of each so you can see what the noise pattern looks like.
A few things to keep in mind when looking at the two images:
the RAW converters haven't been updated yet for this brand-new camera, so we are looking at the embedded JPG (at full resolution) that I extracted from the RAW file. So this is the straight-out-of-camera JPG with a slight detour. These could very well be improved upon when adjusting the RAW file.
I kept the JPG settings to the defaults, but these were shot in Vivid picture mode. So it looks quite punchy directly out of camera.
In Vivid picture mode, the Sharpening is set to the middle value: 4.00
The Clarity was set to +1.00
(The WB was set to Auto 1)
looking at 100% crops give you an idea of the high-ISO noise, which helps with comparison. But, it is not how the image will print. We are looking at a 24 megapixel image. It's huge. By the time you print it to smaller sizes, the noise is much less pronounced.
{ 25 comments }