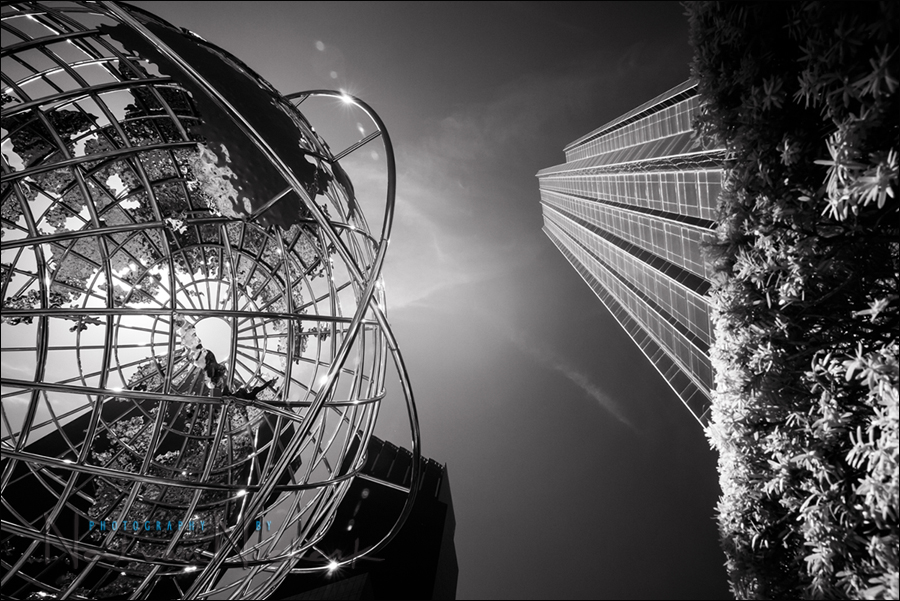 infra-red black & white photography – urban landscapes
Funny how personal projects often work – there's the initial enthusiasm, and then life and work takes over. Last year I bought a used Canon 5D mark II that had been converted to Infra-Red. I did take it out twice for walkabouts in New York – and posted the initial results. But then the work-load added up, and then a particularly harsh winter where it was just too miserable outside to go exploring in the city – and I never took it out again, until now. With the weather improving now and the sun shining, it was just a good time to go out and shoot for fun again. 
A photographer friend, Amanda Stevens, joined me with her Fuji X20 that had been converted to deep Infra-Red … and we went exploring in Manhattan. One trick that Amanda showed me that  should've been so obvious to me from the start – since you can't really meter for infra-red, it made sense to view the scene via Live-View, and then adjust the camera settings until it looked good on the back of the screen. So obvious, and yet, I still worked within the old-school mindset of looking through the viewfinder, and trying to read the scene.
The image at the top was taken at Columbus Circle, NYC – the bit of green shrubbery started to turn white where the sun hit it. The sun behind the globe also gave a glow to the image.
Canon 5D mark II (converted for IR);  Canon 24-70mm f/2.8L II (vendor)
1/50  @  f/16  @  1600 ISO
Here are some of the other images that also worked particularly well:
{ 8 comments }