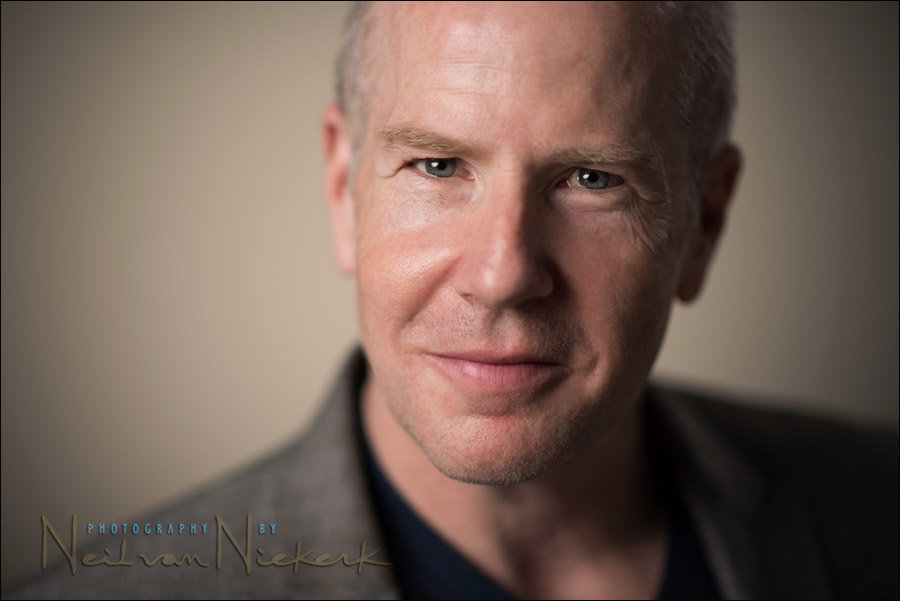 business headshots in the studio, with a contemporary / modern look
When Matt Sweetwood, the owner of the largest Camera Store in New Jersey, discussed doing new new business headshots for him, we agreed that a more contemporary look suited him. There's a large dynamic personality at work here … and using an 85mm f/1.4 lens wide open would place attention on his eyes and his expression. Nothing else is really in focus aside from his eyes, and this really makes for a compelling portrait that grabs your attention.
We shot various sequences, with the background brighter and darker. In the end we settled on a sequence of images with the lighting shown in the top photograph – it has an airy brightness to it, and looks modern. With the colors muted like that, it draws attention to his expression even more. No bright colors to distract.
We also had fun with various expressions just to mix it up a bit.
{ 19 comments }