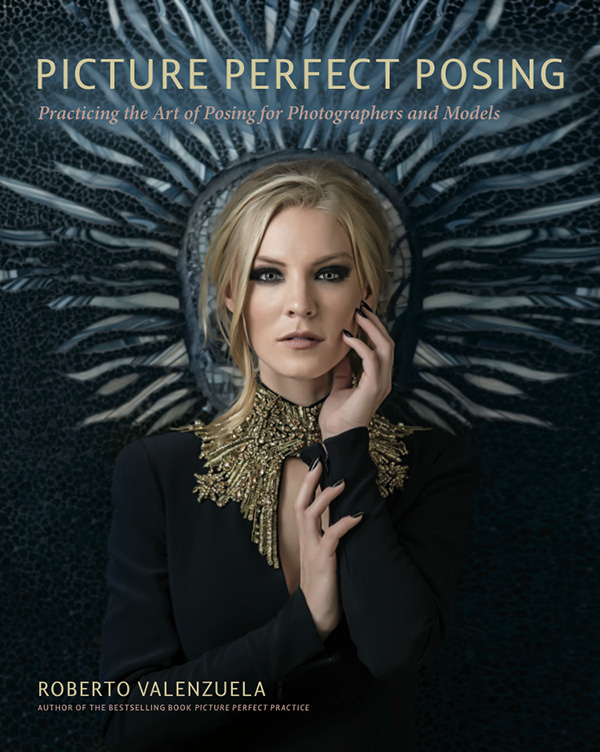 I've noticed that articles on Tangents which deal with the topic of how to pose people, gets a lot of attention. Posing is a challenging topic for most photographers except the very best who seem to have an innate gift for it.
Books on posing tend to approach the topic as a list of suggestions – the kind of "1,000 poses" type books. Another alternative offered is flow posing where you maneuver a couple through a number of poses mechanically. Both of these approaches means you have to memorize poses by rote, instead of understanding why the poses work, or how to improve a pose.
This is where Roberto Valenzuela's book excels. He teaches a system. The Picture Posing System he has developed breaks posing technique down into 15 segments which he then carefully analyzes to show why certain poses work. Instead of recalling exact poses and trying to fit them to the person you are photographing, posing now becomes a series of conscious decisions. And that is what Roberto's book teaches you – that series of decisions.
The book is divided into two sections. The first discusses the 15 segments to his Picture Posing System. (12 segments for individual poses; and another 3 segments for posing couples or groups.) The final section of the book deals with more advice on posing couples.

The segments discussed include topics such as:
– weight distribution and its effect on posing;
– joints and 90 degree angles;
– hands and arms – (an especially tough element of posing);
– posing with movement, feeling and expression.
{ 13 comments }