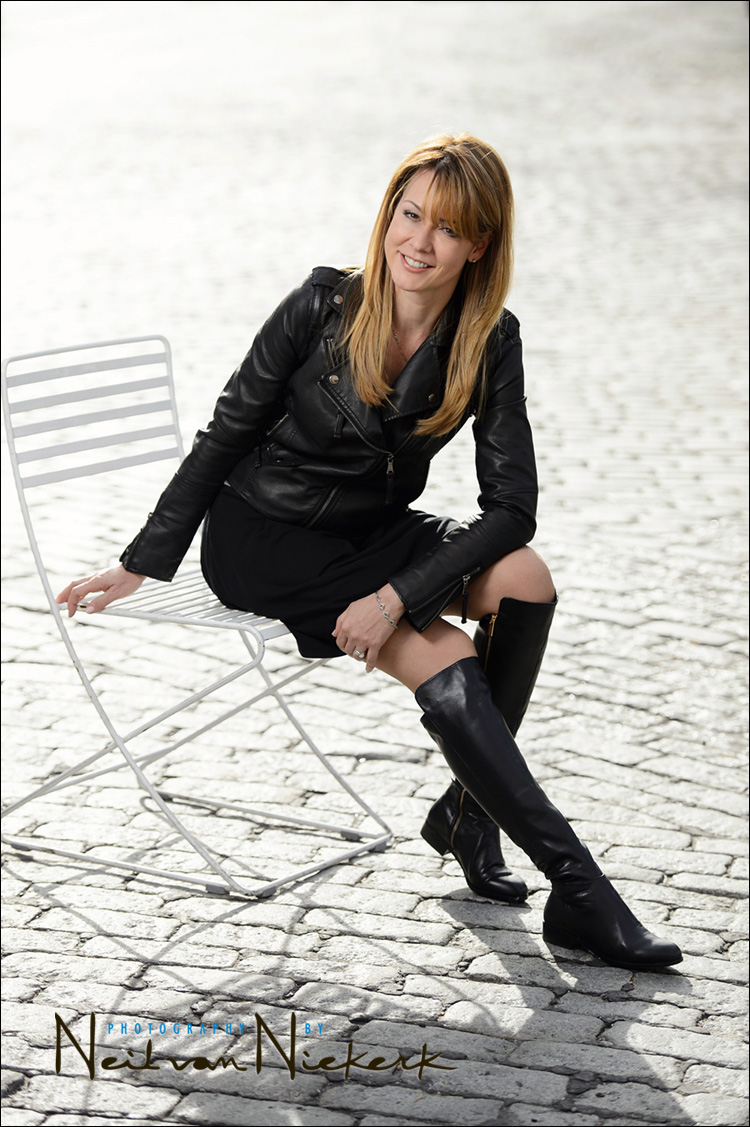 posing technique – adjusting a pose with incremental changes
I'm not a huge fan of "flow posing" where someone is rigidly posed according to formula. I feel this doesn't allow as much for personality and individuality as a more organic approach. I much more prefer a low-stress approach where a pose is adjusted, to where it looks good, and looks flattering. This does mean that I have to find that balance between allowing "faults" and finessing a pose. Sometimes it just works better for the flow of a photo session to not micro-adjust to the point where your subject might feel it as criticism.
Memorizing poses from a book or guide is a good starting point, but in practice, you'd still have to finesse body, hands, feet and your subject's head. You have to look at individual elements and fix and adjust.
With this photo of my friend, Irene, I want to show some of the thought-process. She was kind enough to allow me to post some of the more awkward in-between poses, as we finessed it along the way.
{ 6 comments }