Sony is still on fire with their new camera releases. There is the delicious full-frame compact  Sony RX1 (Amazon).  (Read my review of the Sony RX1).  For a relatively long while, the best compact camera on the market was the Sony RX100 (Amazon) which was improved with the Sony RX100 II (Amazon). The full-frame Sony A99 DSLR also received great reports.  So no doubt about it – Sony makes great cameras.
Another trend that has gained momentum in the last year or two – Mirrorless cameras. Without the bulk of the mirror and prism, the mirrorless cameras are more compact and weigh less. But instead of that direct optical view of the world around you, there's an electronic viewfinder (EVF).  The EVFs tended to show lag – but great improvements have been made where they show nearly real-time what the scene unfolds in front of your camera. For some, it will be a huge adaptation working with these.
But I digress. Mirrorless interchangeable-lens cameras have become more popular. Or at least, the photo industry has been pushing these really hard, creating a buzz about these cameras. The photo industry are obviously keen on new markets that are created.
Until now, mirrorless cameras have been crop-sensor cameras. Until now – Sony has released the 24 megapixel Sony Alpha a7 camera (vendor) and the 36 megapixel Sony Alpha a7R camera (vendor). The a7R is interesting in that it doesn't have an optical low-pass filter. (Anti-aliasing filter.) This allows for greater image sharpness, at the expense of occasionally risking moiré  patterns.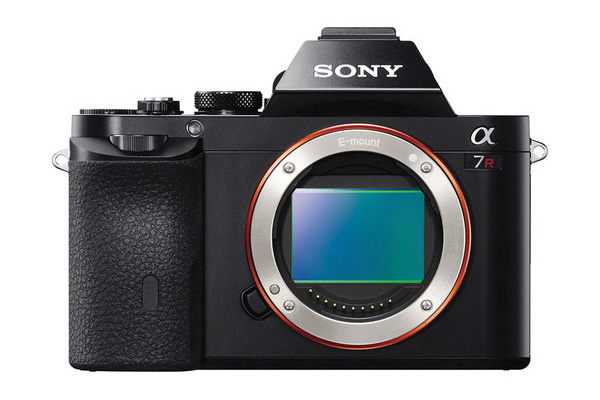 I had my hands on a review copy of the Sony  a7R camera (vendor) and the Sony Sonnar T* FE 35mm f/2.8 ZA lens (Amazon) for a few weeks to give the camera a test run. My verdict? I kinda like it, but there are also a few surprises …
{ 9 comments }