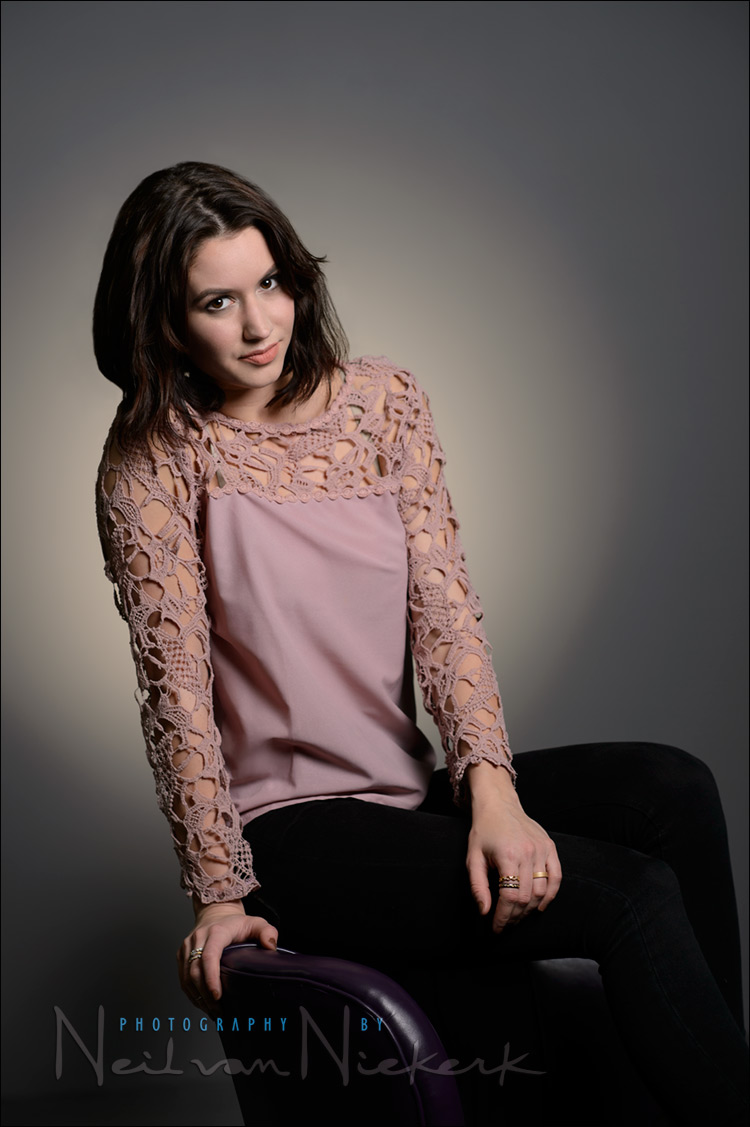 posing people: tips for improving your portrait photos
Throughout the numerous articles on the Tangents blog, I'm often asked about how I go about posing people. I've described some of it in the article, adjusting a pose with incremental changes. Instead of a traditional way of posing, it's mostly a "feel" thing, looking at my subject and seeing if there are elements that could be better balanced. This studio portrait of a model, Adrienne, doesn't follow rigid guidelines of formal portraiture. Her shoulder is a little scrunched up, and her head is tilted to the side. Yet, to my eyes, this works. There's a "looseness" to it. Yet, I did adjust a few things before firing the shutter.
That is a constant for me – I wouldn't just fire off frames without being at least partially satisfied how my subject appears in the frame. It's that delicate balance between maintaining spontaneity (and capturing some of the real personality of your subject), and controlling what you see in your frame. Just firing off frames will rarely give you many successful images.
For all that though, the moment and expression trumps technical perfection. It's not an excuse to not put in the effort to excel — it's permission to be okay with a photograph that is awesome despite what might technically be seen as flaws.
In posing someone, there are a few things I immediately look out for:
{ 12 comments }