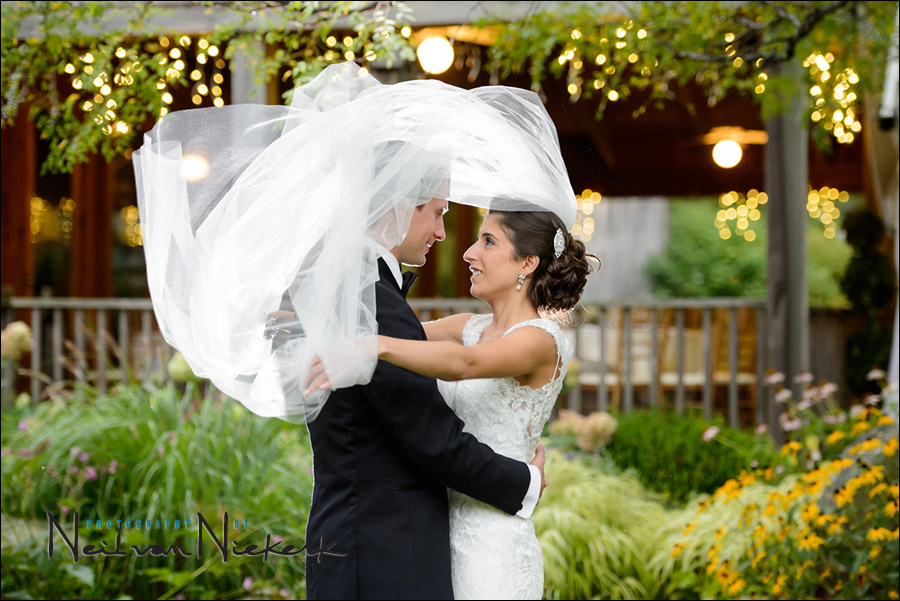 using the Profoto B1 portable flash at a wedding
With wedding photography, there are nearly inevitably time-constraints. It is therefore imperative that you, as the wedding photographer, are able to keep everything running as smoothly as possible on your side. Which implies that it is important that you (and your equipment) are adaptable. And it is also hugely important that your gear is easy to set up, and very reliable.
Karissa and Rory's wedding was the first where I pulled out the Profoto B1 battery powered flash (vendor). I'm even more impressed with it now, than I was when I first tested it for my review: Profoto B1 500 AirTTL battery powered flash.  (And if you'd like to buy my previous AcuteB 600R kit, let me know.)
When using additional lighting, you ideally need a few things from your lights:
– power! 
– and yet, a delicateness to the light when necessary.
– speed of use is essential.
At 500Ws, the Profoto B1 dumps sunlight-levels of light, but you can pull it down 8 stops, to where the light can be used in subtle ways.
With off-camera flash, I'm mostly working with a specific distance, and then manual flash makes sense. The  Profoto B1 (vendor) offers TTL as well, and this might seem superfluous to some. But it really makes it easier and faster to get to correct exposure. You can do an initial exposure via the TTL mode, and then switch to Manual if your exposure is correct. This gives you the speed of TTL flash, and the consistency of Manual flash.
Here are more images from this wedding, with examples shot with the Profoto B1, as well as other images using various types of light ….
{ 45 comments }