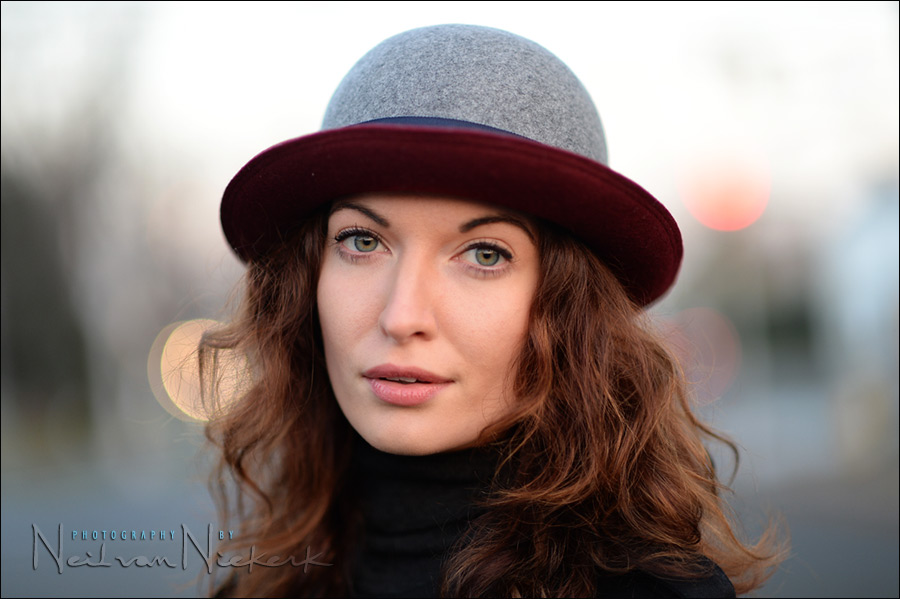 85mm – the first lens that could change your portrait photography
If that hat seems familiar, yes,  Elle was the model in the series of photographs for the Nikon Df review article. For some of the sequences of photos that we shot, I used the 85mm lens, wide open. This had the effect of just melting the background. You can pretty much shoot anywhere, and make the background look good and non-intrusive.
While a 70-200mm f/2.8 lens can be even more effective in controlling the background, the shorter focal length, an 85mm lens can make this somewhat easier in some respects. Specifically, it's a smaller lens and less intrusive when you photograph portraits. It's less "threatening" to the person you're photographing, and easier to carry around.
Just how well can you blur the background when shooting wide open with an 85mm prime lens? Compare the photo above with the pull-back shot, taken with an iPhone from the same spot …
{ 59 comments }