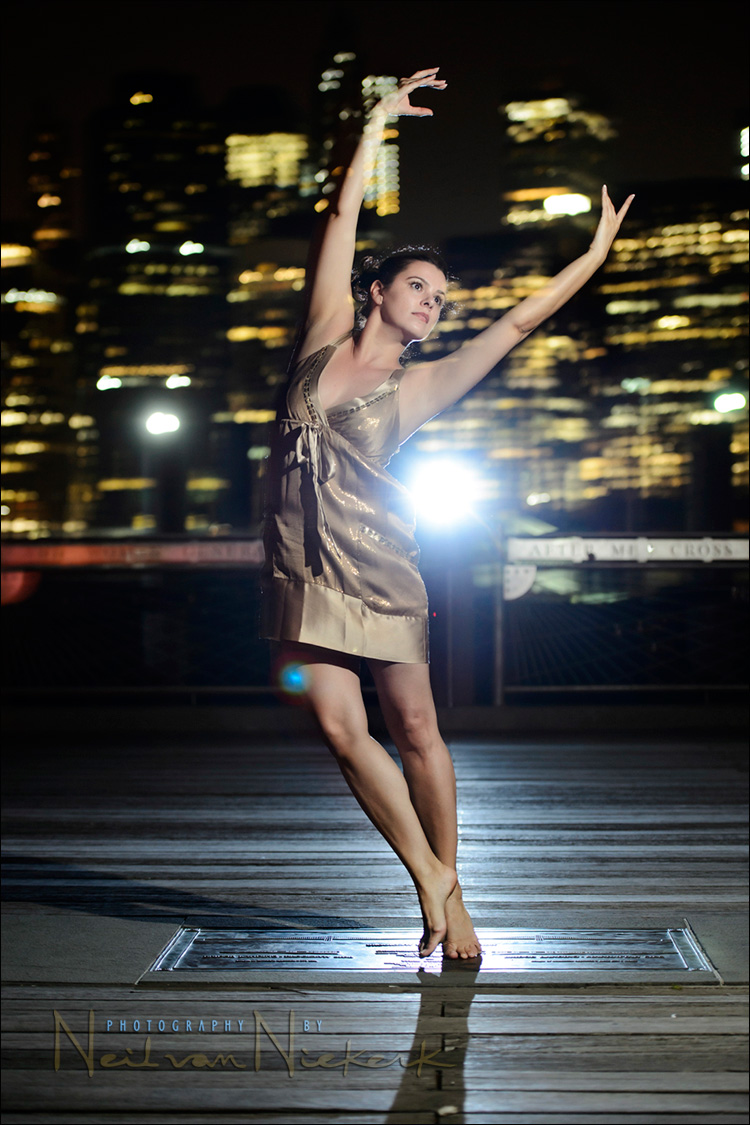 flash freezing the action at slow shutter speeds  (model: Oktavia)
Does flash freeze action when shooting with slow shutter speeds (in low light)?
The answer is … maybe. Perhaps. It depends.
It is difficult giving a definitive answer because it depends on the scenario. In short – if your subject isn't lit by much available light (with ambient light 4 stops or less than your flash exposure), then flash will freeze the action … if there is no bright background. Probably. But it depends on the type of movement, and how critical you are about image sharpness.
See? We just can't quite get away from those qualifiers – perhaps / depends / probably. But let's jump into this and see when flash will freeze the action, and when you're likely to be succeed.
The photo above, of Oktavia dancing, was shot at  1/10 @ f/2.8 @ 1600 ISO
At 1/10th of a second, the flash did freeze her movement.
You can see the background lights streak as I moved my hand-held camera to try and keep up with her movements. I was trying to hide the flash behind her, but I liked the effect here. You can also see the city lights streak through her arm as she moved.
Let's quickly look at the pull-back shot to see how the flashes were set up, and then we continue the discussion on whether flash freezes action …
{ 16 comments }