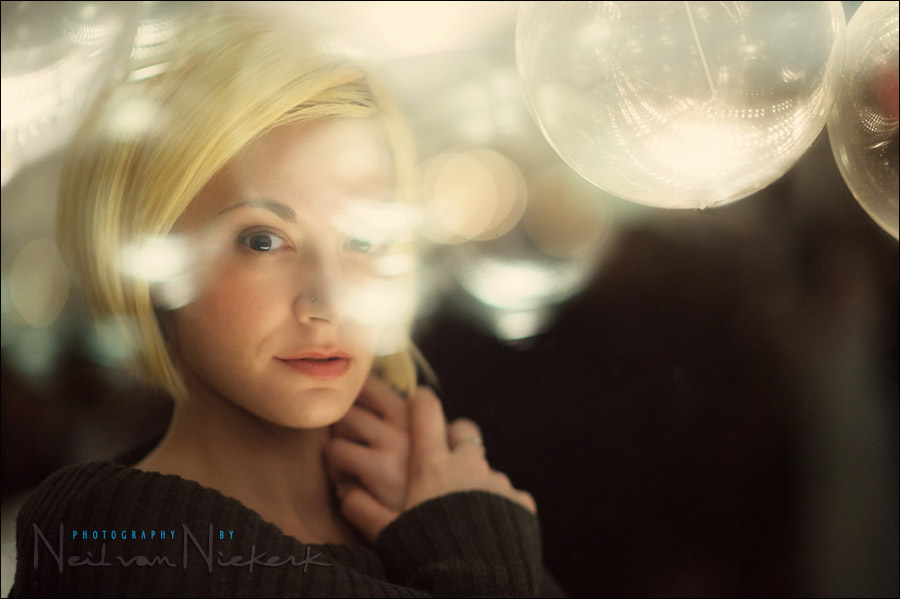 finding that photo opportunity
We stumbled upon this opportunity for this portrait of Jessica, my infamous assistant with an attitude. The reception room for a wedding we were photographing had several large boxes of lights against the walls as a kind of light mural, with baubles inside that were lit up. And the back of each of these displays was a mirror …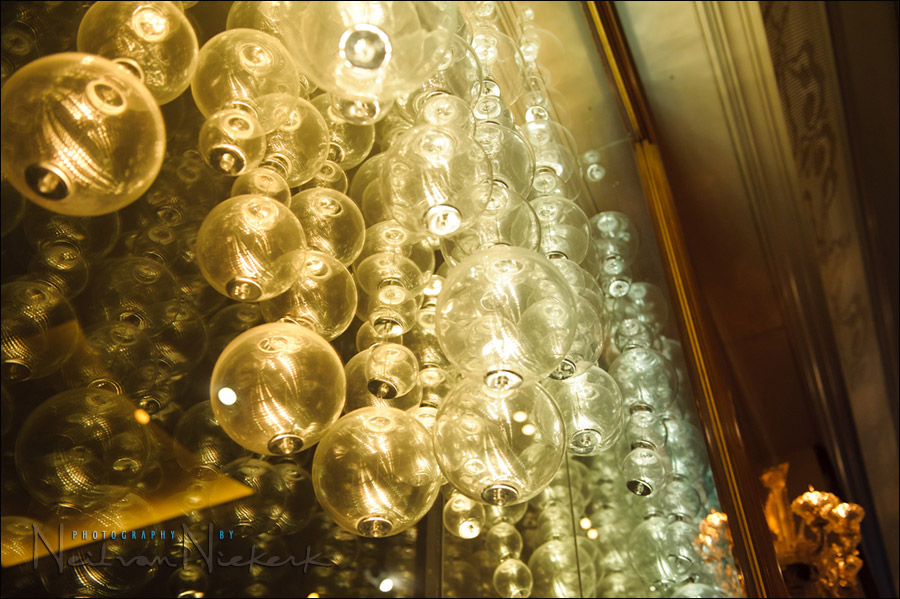 … and if you stood close enough to photograph the reflection through the light spheres, and you carefully moved around to frame your subject, you could get captivating portraits like the one above. Magical!
An aperture of f/1.4 on the 85mm lens made sure that nothing else but Jessica's eye closest to the camera, was in focus. Of course, I had to move as well to not get myself in the camera's frame.
camera settings: 1/60 (handheld) @ f/1.4 @ 3200 ISO
Nikon D3S  (B&H);  Nikon 85mm f/1.4G  (B&H)
Finally, I used a combination of filters in the RadLab action set to give the image more of a vintage look.
Simply beautiful.
You can order the RadLab or the Totally Rad action sets, via this affiliate link: