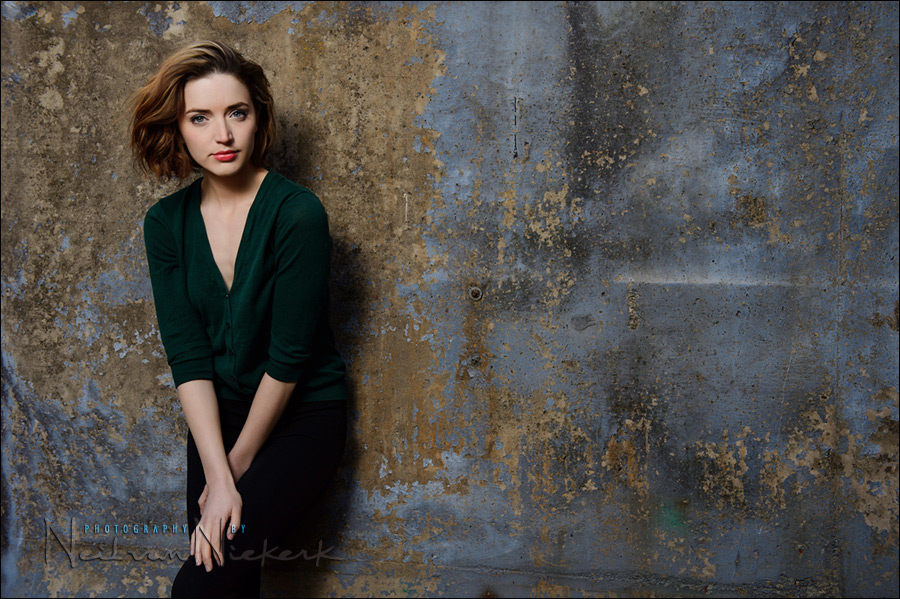 on-location portraits – when simplicity counts  (model: Anelisa)
This is one of those images – a portrait which is simplicity itself – and yet there is something about it, with Anelisa's riveting gaze and her pose, the muted complimentary colors – and the photograph just falls together somehow in a way that makes it one of my favorite photos that I've shot in a while. Even the lighting is simplicity itself – an off-camera flash in a softbox. But this didn't need anything more complex than that.
Perhaps it is the juxtaposition of the rough texture of the wall, and the soft look of her skin that gives this image some of its impact. I'm not one for (over) analyzing photographs to figure out why they work – I much more prefer that the photograph's impact comes from an "I just like this" level. I took several compositions, but preferred this off-center horizontal version.
{ 9 comments }