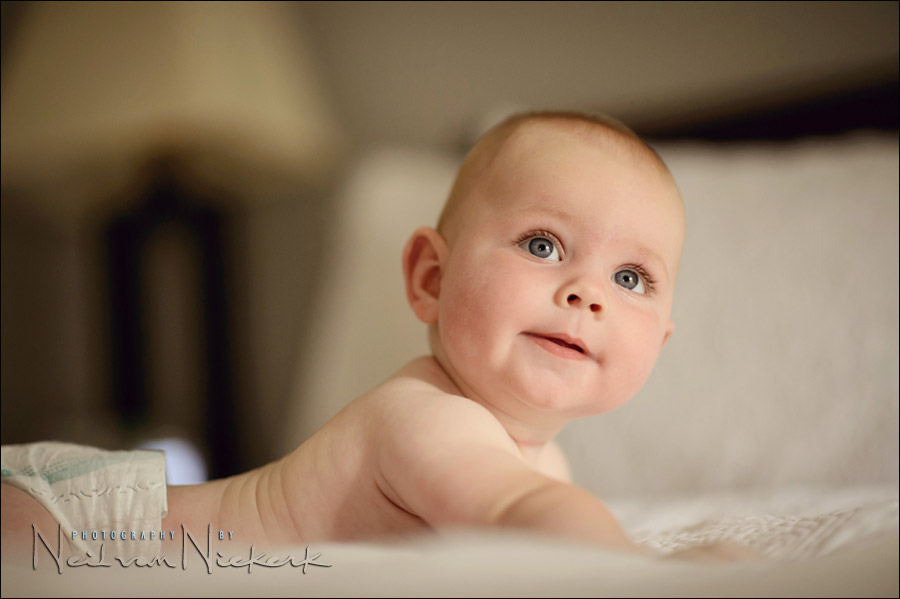 window-light baby portrait photos – Liam
Any parent will know that the kiddo has a distinct personality from the moment it is born. For the photographer then, the ideal is to capture some of this personality.
My own take on photographing babies, is that I want to forego all the props and accoutrements associated with baby photography you often see – the hats and such. While the toys are often necessary to keep the child's attention, I still like to photograph just the baby.
Liam's parents were close by, getting his attention. I prefer that if anyone calls to him, that they do it right over my shoulder, nearly breathing down my neck. Snapping fingers and pointing where the child should look, never works. If anyone is going to call the baby, and I want the baby to look more or less towards the camera, then the other person needs to be right next to me, hovering right behind me.
{ 6 comments }