Tammy Hineline is a Sergeant in the US Marine Corps serving as a Combat Photographer / Videographer. And … Tammy follows the Tangents blog! She graciously responded to my request asking if she'd be interested in writing a guest article about the life as a military photographer in the Marines. It's a fascinating glimpse into a photography career outside of what most of us would ever experience.
Since enlisting in 2008 Tammy has done two deployments and has provided photographic support to multiple training evolutions, humanitarian operations, and other military events. She recently returned from Afghanistan in support of Operation Enduring Freedom. In her spare time she enjoys taking pictures of people that aren't Marines and assisting on weddings.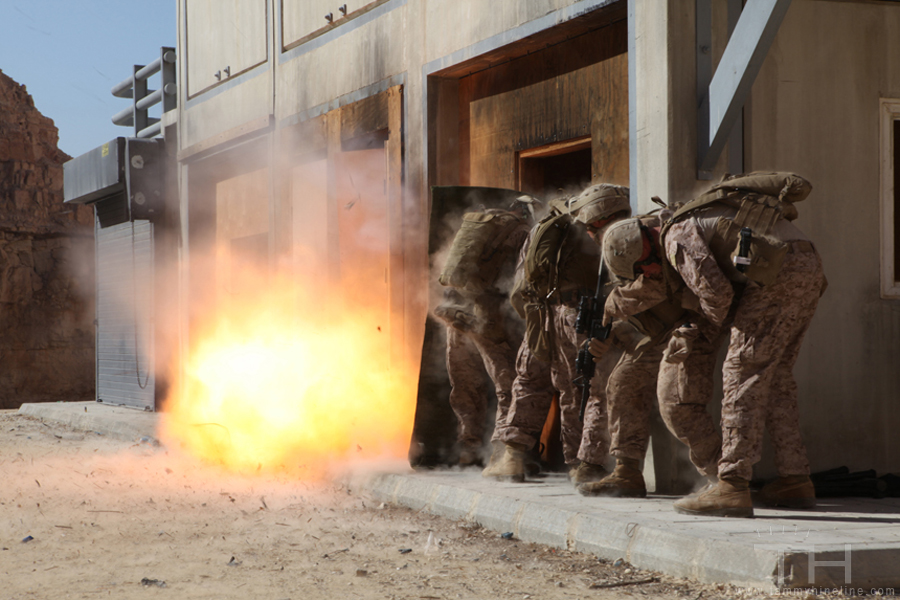 life as a military photographer in the U.S. Marines
a guest post by Tammy Hineline
In January of 2008, I enlisted into the United States Marine Corps. I was taking photography classes at my community college and shooting baby portraits at a Wal-Mart Portrait Studio. I wasn't doing so hot in school and barely putting enough effort into my work to pass. I was beyond bored with everything I was doing.
One day, a Marine Corps recruiter set up shop at my school. I went home thinking, "Wow, wouldn't it be crazy if I joined the Marine Corps?" So I did it. A break up with my loser boyfriend and some good timing on the recruiter's part brought me to the famous yellow footprints at Parris Island.
I enlisted into the Combat Camera MOS (Military Occupational Specialty) and since then I've done two deployments, traveled to seven different countries, blown up a lot of stuff, eaten a lot of Meals Ready-to-Eat, sailed on a Navy ship, trained alongside foreign soldiers of various countries, once stood in line for two hours just to eat corn dogs, flown in more aircraft than I have ever wished to, and have taken a ton of photos.
The military is a beast of its own kind and a lot of people don't really understand what we do; let alone what a photographer does in and for the military. I'm hoping today we can answer some of those questions.
The one thing to remember: We are Marines first, photographers second. We do all the things regular Marines do. We go to bootcamp, we shoot on the range once a year, get paid the same, have to meet the same physical fitness requirements, and everything else the entire Corps has to do. It's the nature of the job.
{ 23 comments }