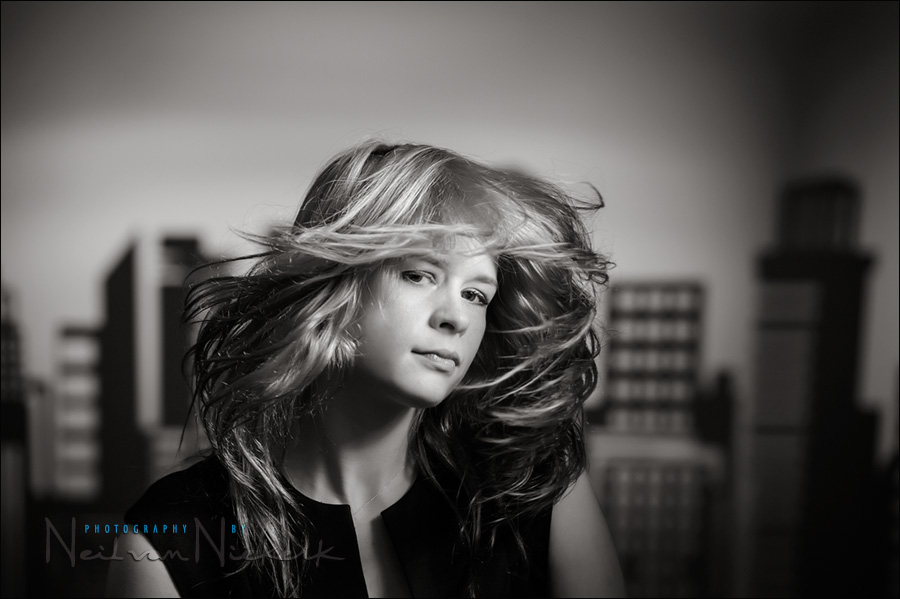 Light Blaster: image projection effects for creative backgrounds in the studio
Working with an idea in mind – a moody B&W portrait with a stylized cityscape as background. Using the Light-Blaster again in the studio, this final image was a progression of that idea. I knew I wanted to use the cityscape background of one of the metal gobos that came with the Light-Blaster kit.
Because I wanted the final photo to be black and white, I set my camera to Monochrome so that I'd have a good idea during the shoot what the final image would look like. Since I shoot in RAW, the image would pull up in color the moment I start my post-processing. Then I reverted it to B&W again, and edited it for contrast and for the vignette you see in the final image at the top.
The first step of the shoot was to set up the Light Blaster, then get the exposure, and then figure out the lighting on our model, Priscilla.
{ 10 comments }