Many photographers who have entered the industry in the last several years aren't readily aware that a number of the digital techniques and special effects available today in Photoshop, are actually based on processes that were available to film shooters of past years.
One effect that seems to be a particular favorite of photographers recently is cross-processing – an effect where colors are made more vivid, and the tonality and contrast are skewed to create a high-fashion or slightly surreal effect.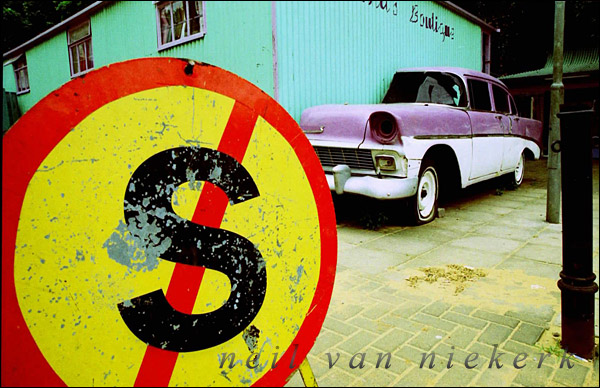 Fuji Sensia 200 exposed at 125 ISO – processed as C41 print film.
Nikon F90 camera;  Nikon 24-120 mm f3.5 – f4.5
Johannesburg, ca 1998
Currently I shoot exclusively in the digital format, but before digital, I used slide film for most of my personal photography. With no darkroom available to me or the inclination to use one, I had very limited options to manipulate the images I got on slide film.  Cross-processing however, is a fairly easy and really amazing technique that is accessible to anyone who uses a one-hour lab.
{ 19 comments }