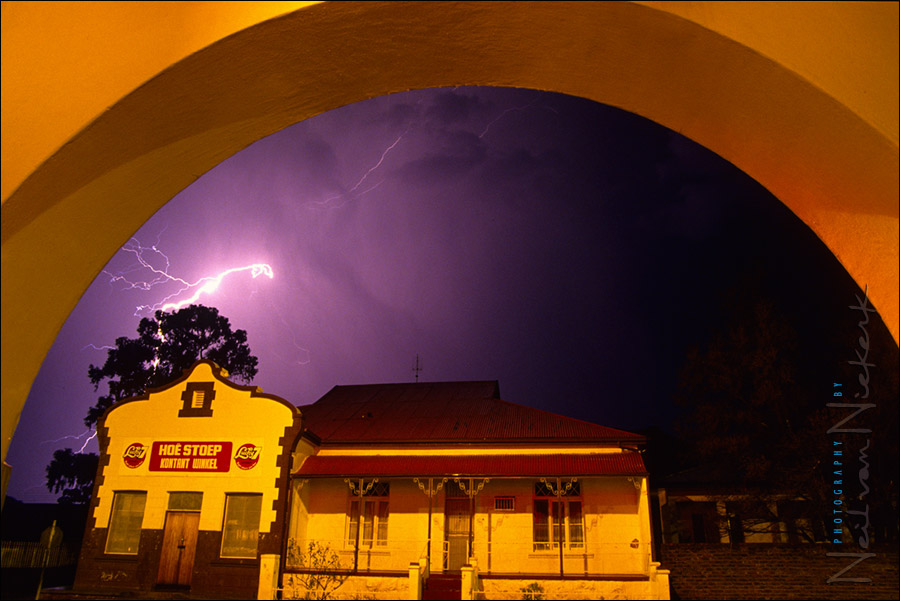 how to photograph lightning
The breathtaking sight of lightning splitting the evening sky has to be one of the more dramatic subjects to photograph… and also surprisingly easy.
A vivid burst of purple lightning over this store, framed by the arch of the veranda I was sheltering under, contrasts perfectly with the yellow cast of the artificial light. Of a series of 10 photos I took here, there were 2 usable images with lightning.  The strong color cast are from the street-lights, and having used daylight-balanced film.
April '91 .. Colesberg; South Africa
Pentax Super-A;  Pentax-A 24-50mm f4
15 sec @ f8.0 .. Fuji RD 100 .. tripod.
{ 5 comments }