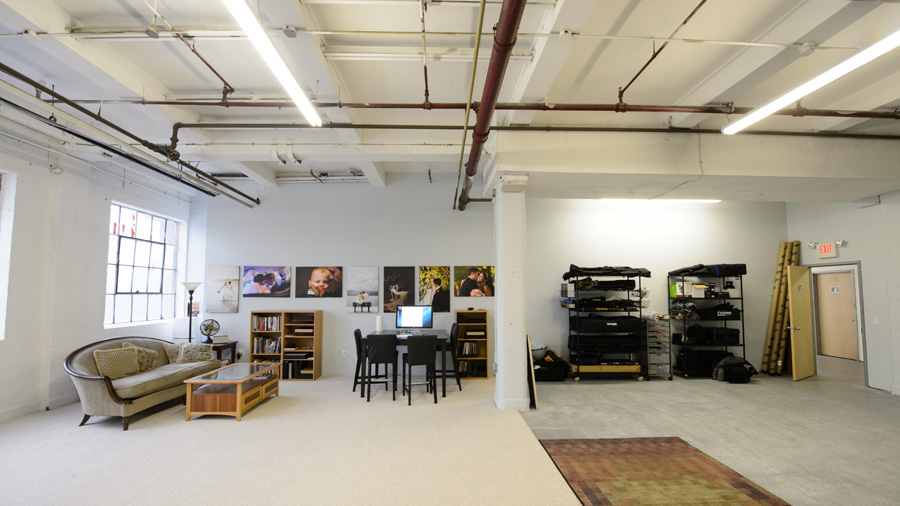 my photography studio space, northern New Jersey
For those who followed the progress of how I set up my new studio space from a barren loft space into a much more useful studio space .. this is it! It's done. It looks and feels comfy, and even better – I added some more lighting gear! Time to experiment more and expand horizons.
I would also like to announce that I'm making the studio available as a rental photography studio space (with equipment) for anyone in the northern New Jersey area that might need a studio. Keep this in mind in case you or a friend need studio space.
I have all kinds of exciting ideas for next few months, including a limited workshop just on posing the bride and groom. Check back for details.
newsletter / forum / workshops & seminars
Stay informed of new articles via the monthly newsletter.
Also join us on the Tangents forum for further discussions.
If you need more direct help or instruction on flash photography,
I do present workshops & seminars and also offer individual tutoring sessions.
If you find these articles interesting and of value, then you can help by
using these affiliate links to order equipment & other goodies. Thank you!