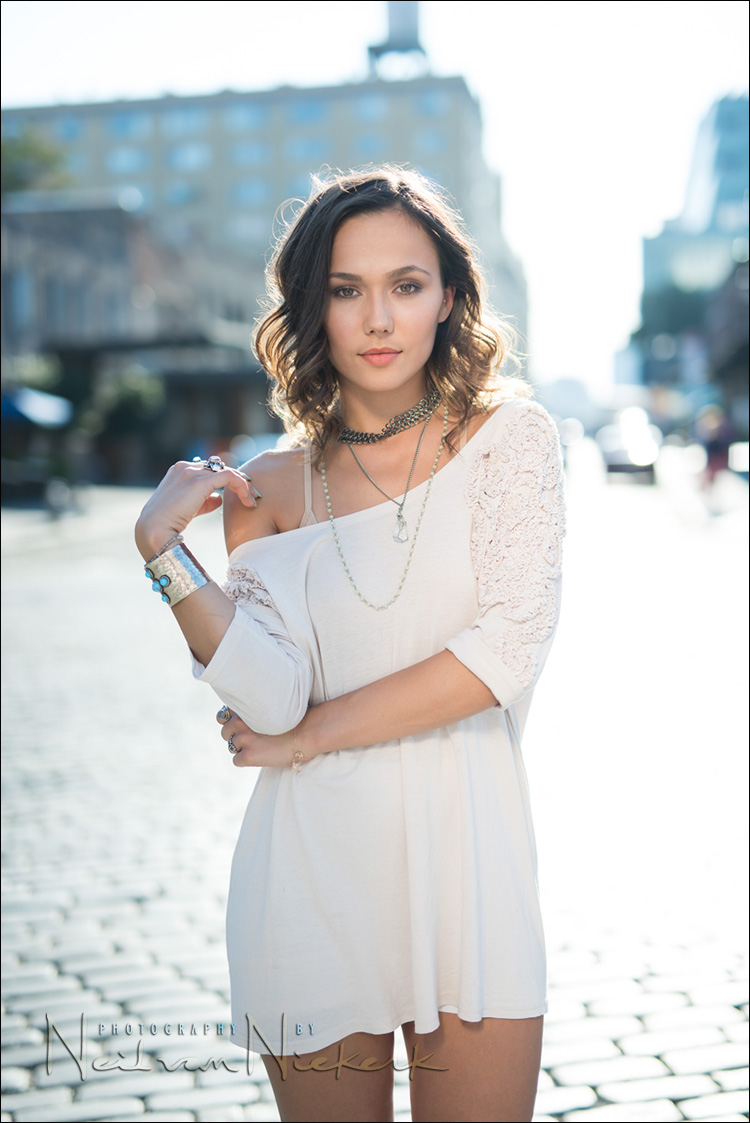 finding interesting available light & white balance options
It's always a feel-good moment to discover interesting available light while out on a photo shoot. Something unusual to add a new flavor to a different sequence of images.
While photographing a model with Tilo Gockel and Mike Silberreis (both from Germany on a visit to NYC), we started off with off-camera flash to help with the strong sunlight. (You might remember Tilo from a recent guest article on product photography on a budget.)
Then, while positioning Olena, I saw part of her dress had a patch of bright light on it. Turning around to see where this came from – I expected sun flare from nearby building window – I saw that it was actually the sun reflecting off a traffic sign right next to us. The light that was reflecting off this traffic sign was pretty hard, but had an interesting specularity, yet appeared flattering. So we shot an entire long sequence here, ditching the off-camera flash.
{ 15 comments }