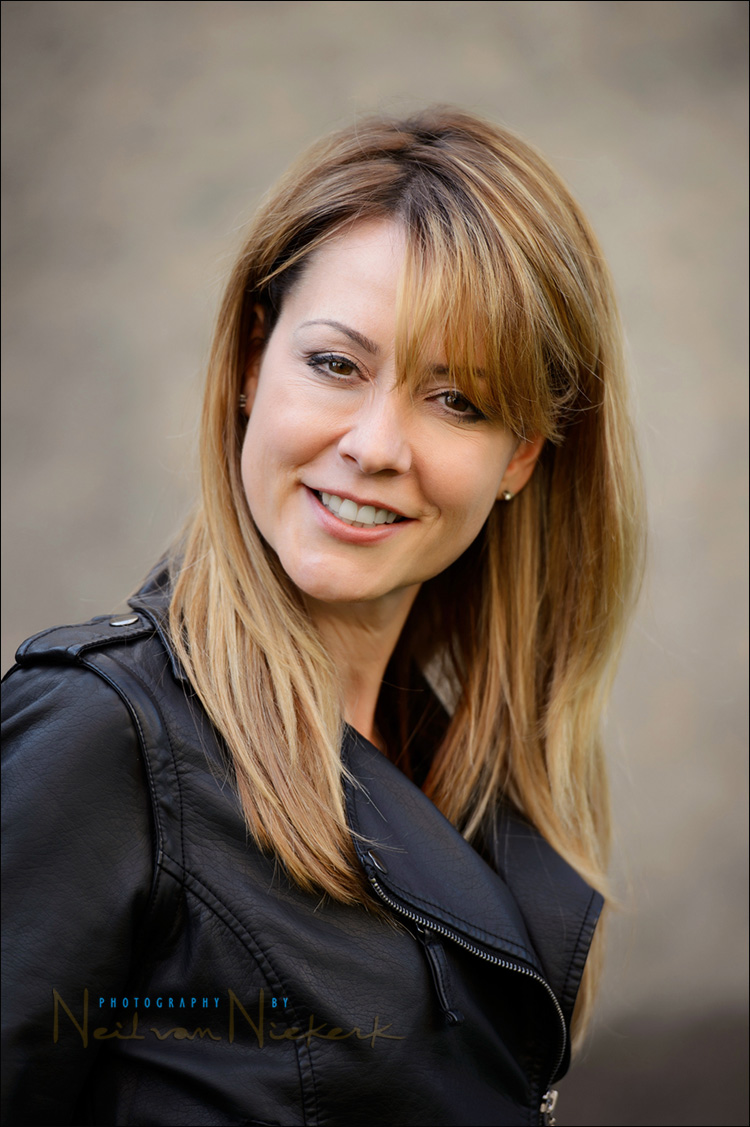 photography tip: available light portraits – finding that sweet spot of light
A regular theme on Tangents, is using interesting found light sources while shooting portraits on location. For example: using sunlight reflected off a traffic sign.
With this straight-forward portrait of Irene, a photographer friend in New York, I want to show a neat little trick here – helping your subject understand exactly where you want them to stand.
Here we had random reflections of glass structures in Manhattan, giving random spots of lights.  I wanted to use one of these spots of lights here as naturally found light for Irene, and another splash of light to give a high-light behind her, as I framed her against it.
Instead of giving your subject incremental instructions – "a little to the left, a little to the left, no, come back" – the simple trick to have your subject turn around so they can see this highlight, and have them move a little until they can see their own shadow in the splash of light …
{ 7 comments }