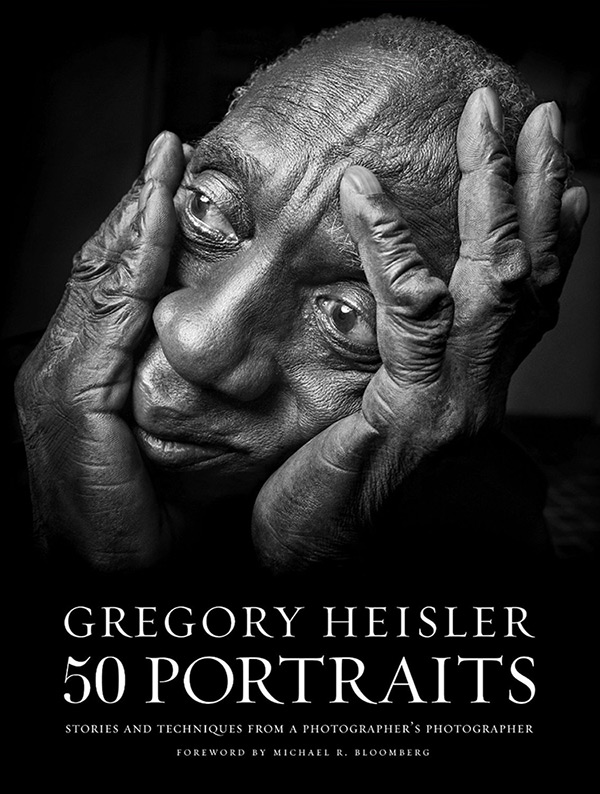 Gregory Heisler is an undisputed genius when it comes to photographic lighting. If ever you get the opportunity to attend a seminar by him, do yourself a favor. The story behind each portrait, and the motivation and the struggles to create those images, don't just make for entertaining anecdotes – and Gregory Heisler is an entertaining speaker – but the stories are insightful. Educational. But not just educational in a do-this-do-that explanation of technique. It's much more than that.
In this book he has collected 50 of his his best portraits he has taken during his career, and he discusses the thought-processs behind each image. He offers insight in how he came to take specific images, and how he decided why to set up up certain portraits in certain ways. Gregory Heisler's humility, and the way he allows glimpses into the frustration and disappointments along the way – the struggles to get to iconic images – all this is told in entertaining and thoughtful way. There is also much to learn here.
This is a book to devour, and then dip into again and again. What truly impressed me about Gregory Heisler, is how innovative he is. He seems to want to steer clear of repeating formulas that work, and come up with portraits based on ideas that are challenging and full of risks.
| | | | | |
| --- | --- | --- | --- | --- |
| | | | | Something I also found refreshing are the "Thoughts on Technique" at the end of each photograph's description. Here he discusses technique – but not in the statement of bland numbers, but again, always with the thought-process in mind. And this is where the value lies in what he shows us – the way his mind works. The why and the how.I highly recommend this book.It needs to be on your shelf! For a mere $25 you have an amazing collection of images and words in hardcover, from a man who is endlessly inventive when it comes to photography lighting! That's incredible value for money. This is a book to immerse yourself in, again and again, and feel inspired by. |
{ 2 comments }