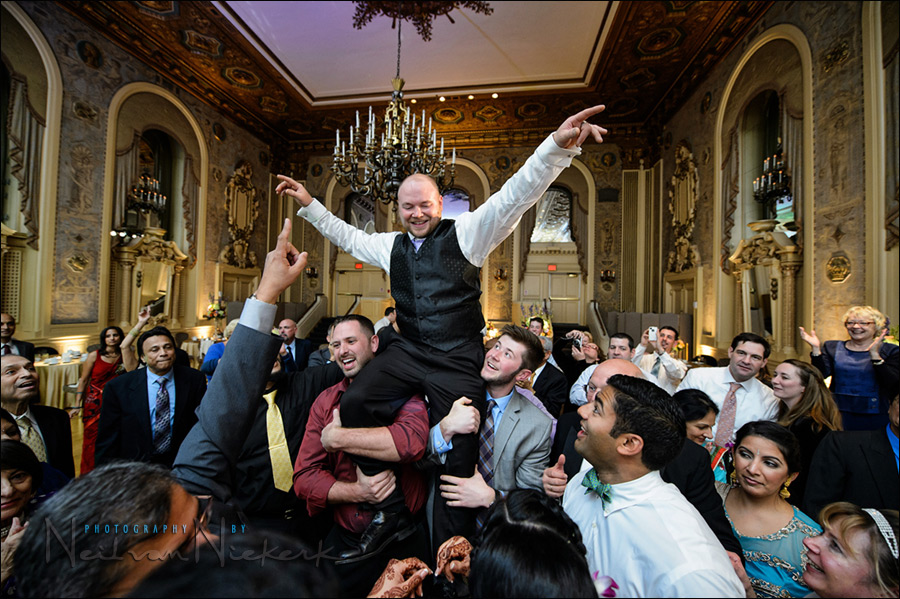 high-ISO bounce flash photography
The last wedding of the year just behind me, I want to use one of my favorite images to touch again on the recent topic of high-ISO bounce flash with on-camera speedlight. I want to show that the results aren't a fluke – but that with a consistent approach to bounce flash photography, you can get consistent results. However, since we shoot under various scenario changes, we have to adapt a bit.
The venue was this hotel reception room with massively high ceilings … but with the walls closer by. Easy enough to bounce on-camera flash off. The one challenge here were the huge mirrors along the walls. This caused unpredictable reflections. It also flattened the light too much when shooting towards the shorter width of the room. So I ended up shooting as much as I could towards the longer end of the reception room.
Yes, the photo above was lit with a single on-camera bounce flash, shooting at a high ISO.
{ 32 comments }