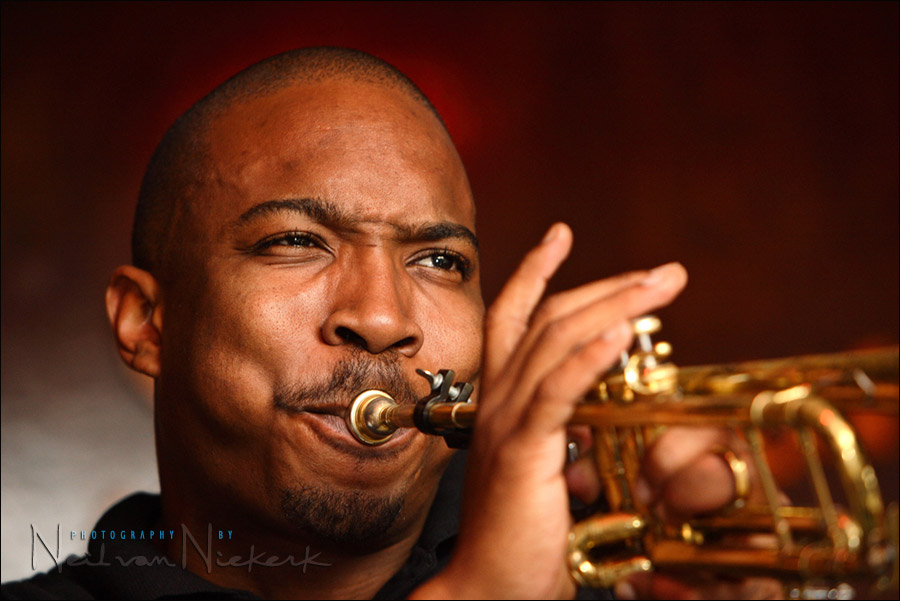 bounce flash photography
An photo of a jazz trumpet player during a session in a club, lit by on-camera bounce flash. Since it's a perfect example of how I use on-camera bounce flash so that it looks nothing like on-camera flash, I'd like to use it to illustrate this summary of on-camera bounce flash technique:
The light in this image is nearly all from my flash. The red hue in the background, and spilling onto part of the trumpet and his skin, is from the strong red lights in the night-club. To eliminate this, I under-exposed the ambient light, by choosing my camera settings accordingly.  (See the comparison photo below.)
By under-exposing the ambient light, the flash becomes the main source of light … and this allowed me to control the quality of light.
{ 15 comments }