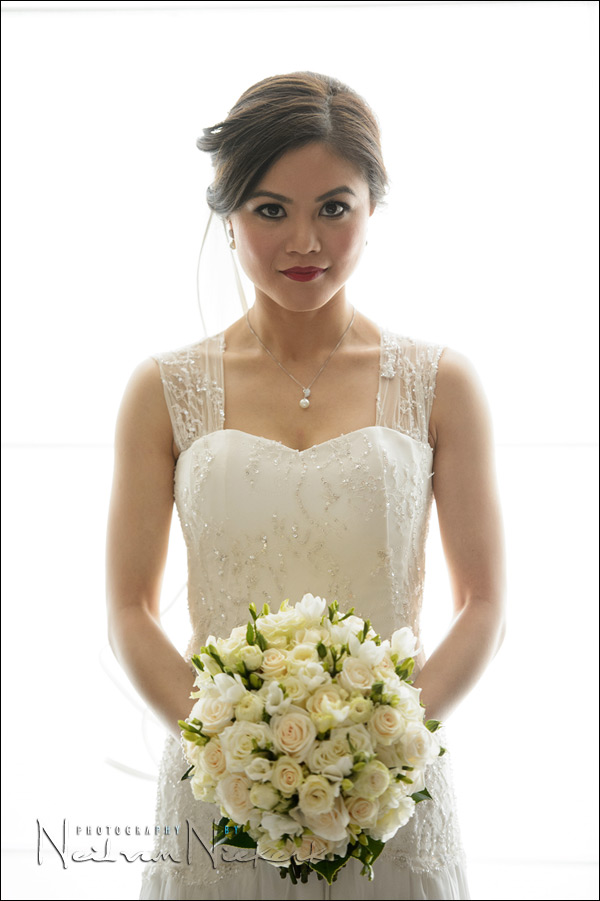 exposure metering: under-exposure / over-exposure vs exposing correctly
When I posted this photograph of Peiwen & Eric's wedding in Melbourne, Australia, on Facebook, someone asked the question: how much did I over-expose this photo by?
We have to be very clear with our terminology regarding over-exposure and under-exposure. This photograph is not over-exposed. It is exposed correctly! Did my camera's light-meter jump all the way to the right-hand side? Yes, it surely did. Does it matter? No, it does not. Why not? Because I exposed correctly. Not under, not over, but correctly.
This photograph (which is ambient light only), is exposed correctly … because my subject, the bride, is exposed correctly. This is a key concept – we have to expose correctly for our subjects. Even if you decide to turn your subject into a silhouette, the decision was still very specific about how you wanted to expose for your subject.
If you are a landscape photographer, then most likely your entire scene is your subject. If you are a portrait photographer, then invariably, your subject is what you need to expose for correctly.
However, if you want to balance your subject which is shaded, in relation to a much brighter background, then you're going to have to use additional lighting to expose correctly for your subject. But working with just the available light, you will invariably aim to expose correctly for your subject.
{ 18 comments }