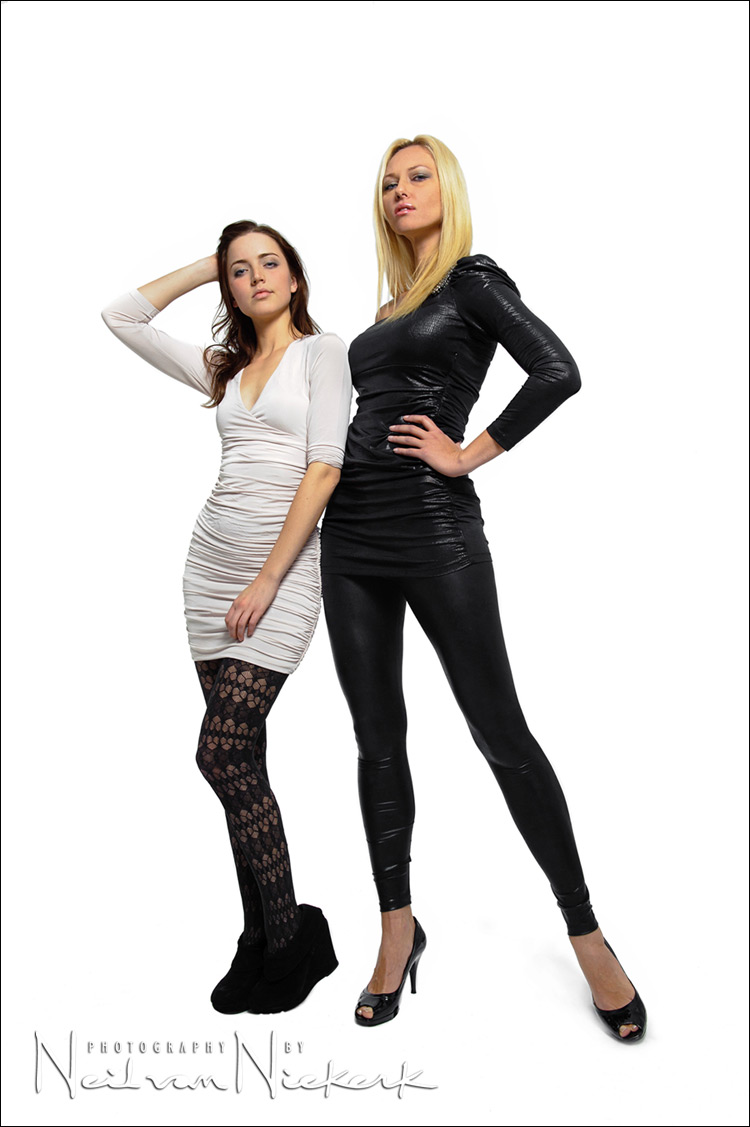 simple lighting setup for home studio photography
This photo of Anelisa and Aleona, two of my favorite models, were taken towards the end of the evening of the most recent flash photography and lighting workshop in New York. The studio that the workshop was held in, had a white cyclorama that was just inviting to be used. As a recap of manual flash photography, I wanted to show how simple and easy a basic studio lighting setup was … and that it was quite within the reach of every photographer. Well, not the studio itself, but the lighting setup and equipment, as well as the technique, are well within the reach of any photographer.
A comment I had as feedback about this part of the workshop, was: "I was personally surprised at how little it took to create that sort of a photo."
And that's what I wanted to show – the simplicity of the lighting setup. Here is the pull-back shot.
{ 34 comments }