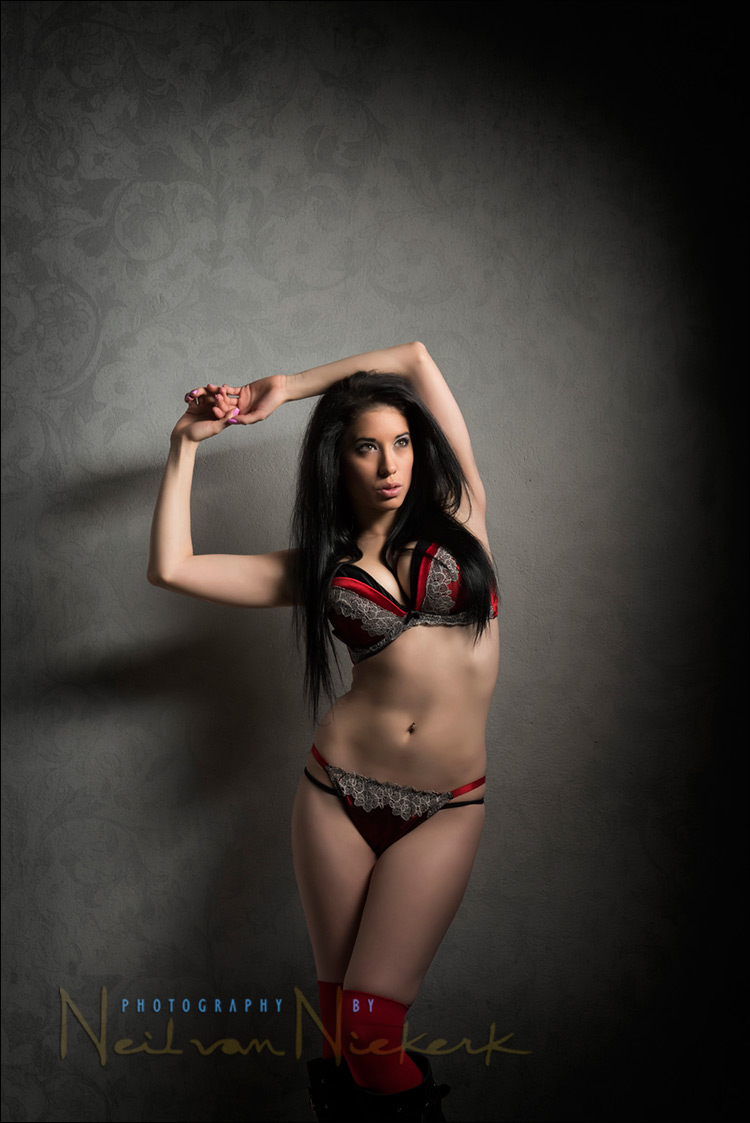 lingerie photo session in the studio – lighting, light & textures
This photograph of Melanie, one of my favorite models, is one of a sequence where we played with different lights and lighting styles in the studio. I wanted lighting that was both soft and dramatic. Both feminine and bold. The lighting is the same idea – using a big gridded strip-box / soft-box – as I used in a previous photo session with another model, Anita DeBauch.
The final image above, is the result of my first tentative exploring of using texture layers in Photoshop. I wanted to retain her shadow and other detail in the wall, while enhancing the appeal of the image with a texture layer in PS. I felt that the unadorned photo needed an additional element to elevate it.
{ 6 comments }