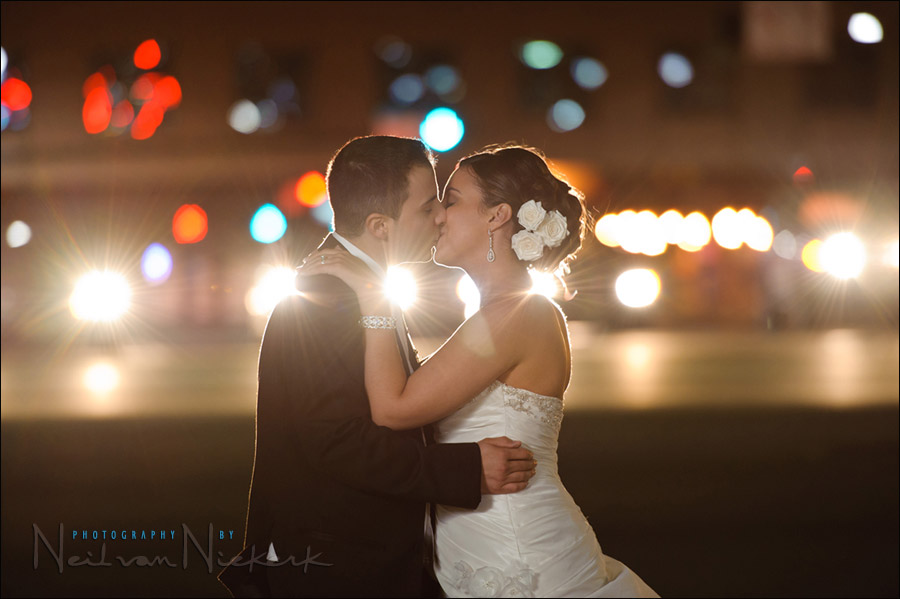 wedding photography – favorite image – city lights
This photo from a event wedding received a lot of favorable comments when I posted it on my Facebook page, as well as questions about how it was shot.
For the romantic portraits, I often take a couple around the venue – the light is just different than during the day. This is where video light comes into its own. Here though, I wanted some of the city lights and light from the traffic outside the venue to appear in the background. The way I envisioned it, was as a stream of cars behind them, but in the first few test images, the cars were too distinct, even at f2.8 and 200mm focal length. Looking at how the approaching cars lined up at the traffic intersection, I decided to use that instead, and let the cars' headlights flare out.
Then I just needed some light on the couple to complete the image …
{ 28 comments }