photography questions & answers
Continuing with the regular theme where I look at search engine queries that point to this site, and answer a selection of 10 questions more directly…
01)  how do I take an exposure reading with my camera?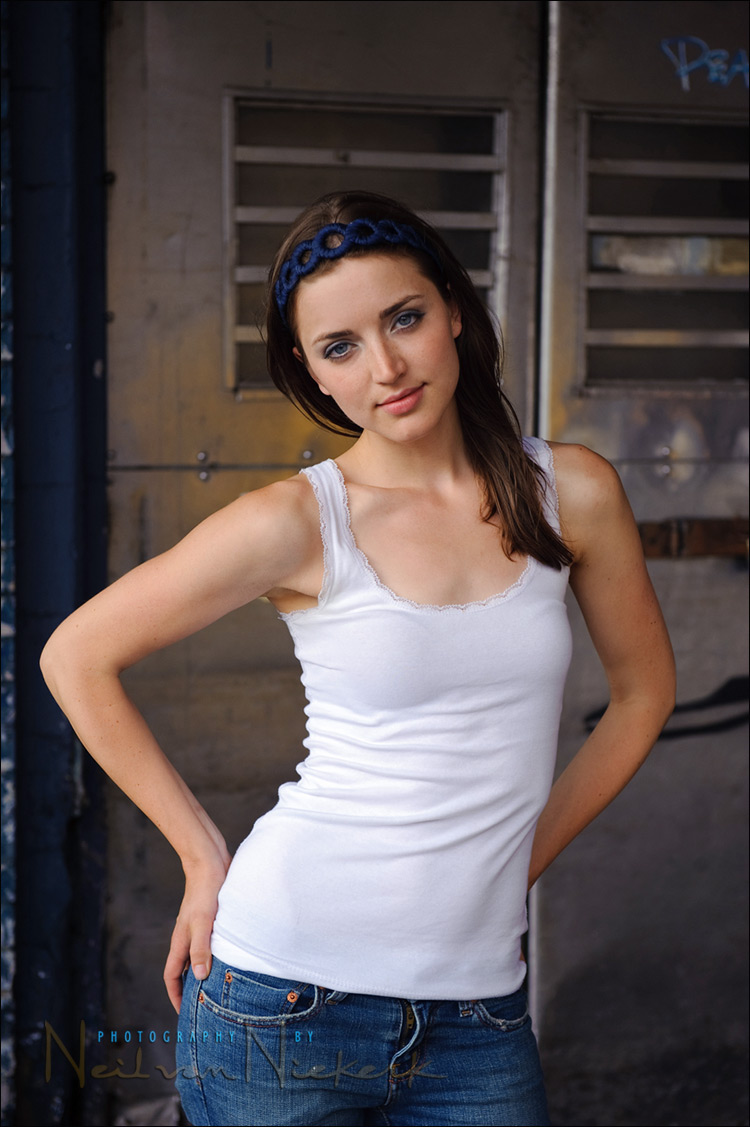 Taking an exposure reading with your camera is at one level as simple as pointing your camera at the scene, and zero-ing the needle, by using the shutter speed & aperture & ISO controls. But, it also gets more complex and interesting than that. The crucial factor to remember is that your camera's meter reads the light reflected from the scene you are pointing it at.
Looking at the image at the top – my favorite model, Anelisa, again – you will see she is wearing a white top, and she is placed against a dark background. With the composition as above, the chanced are great that most modern cameras with evaluative metering / matrix metering, will get to an exposure reading that is pretty close. The white areas and darker areas will most likely balance each other out.
But the moment that you change the composition by including a lot more white or a lot more of the dark areas, then the exposure your camera sets, will be off. You need to control your exposure settings …
{ 12 comments }