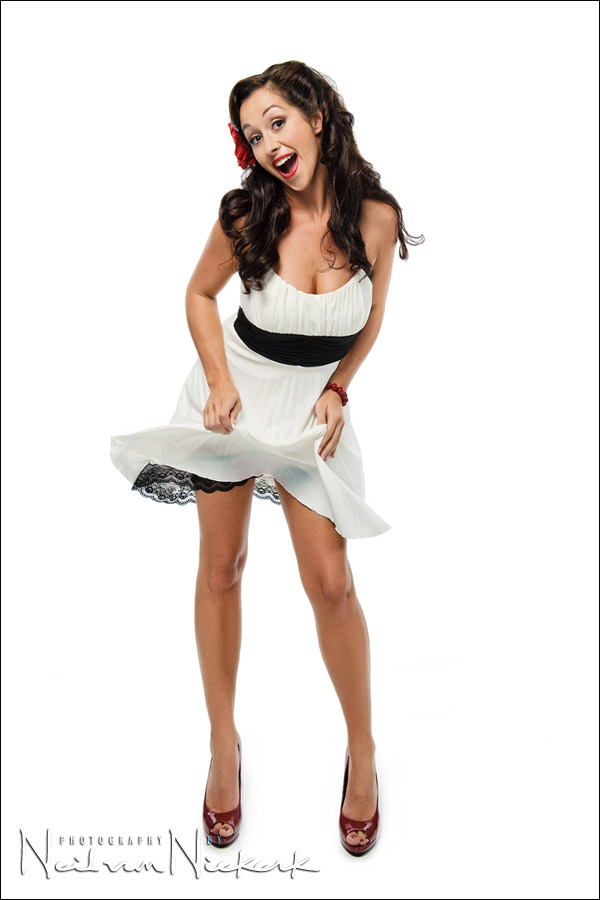 pin-up photography – white on white
I had the great pleasure last night of attending a meeting by the Hudson Valley Click – a lighting and photography group in the Hudson Valley area of NY. The motive behind their meetings and photo shoots is to bring photographers, models, makeup artists, hairstylists and fashion designers together on monthly themed events. All designed for learning and portfolio building.
My friend Peter Salo invited me to the 50's style pin-up photography session that was held last night in Sandy O'Shea's studio.  (Sandy, thanks for allowing us to create havoc.)  There were four models, and there were make-up artists and hair stylists.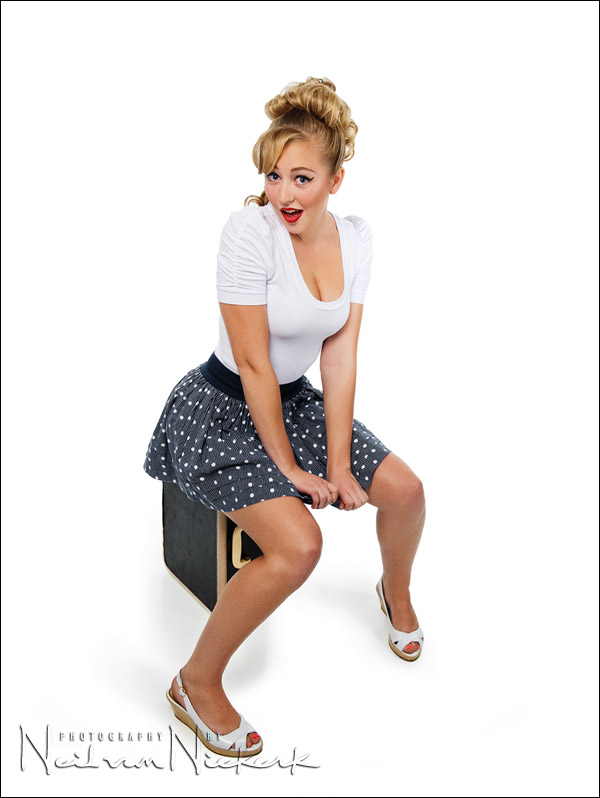 Along with the photos of two of the models shown here, there is also this pull-back shot of how I set up the lighting for these images …
{ 21 comments }