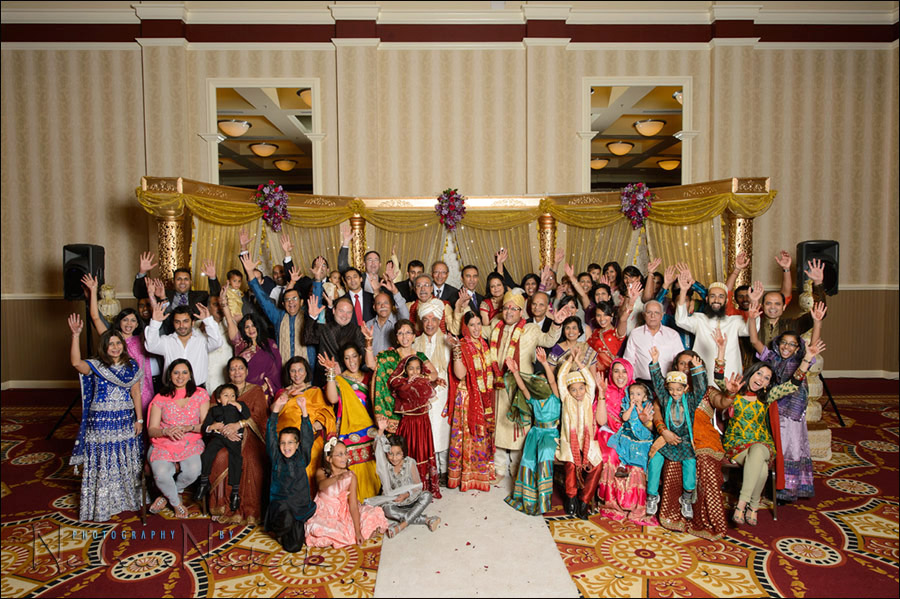 wedding photography – lighting large groups of people / formal portraits
Relating to the article positioning your flash for the wedding formals, where the family portraits and groups where photographed with a single umbrella and two speedlights, the question then inevitably comes up – what do you do when you need to photograph a large group of people.
The obvious answer is – you need a lot more juice! You either need to add more flashguns, or use a more powerful unit.
As a wedding photographer of Indian weddings, I know that I will be dealing with huge groups of people. And that means a small aperture – and that means a really powerful flash.
{ 7 comments }