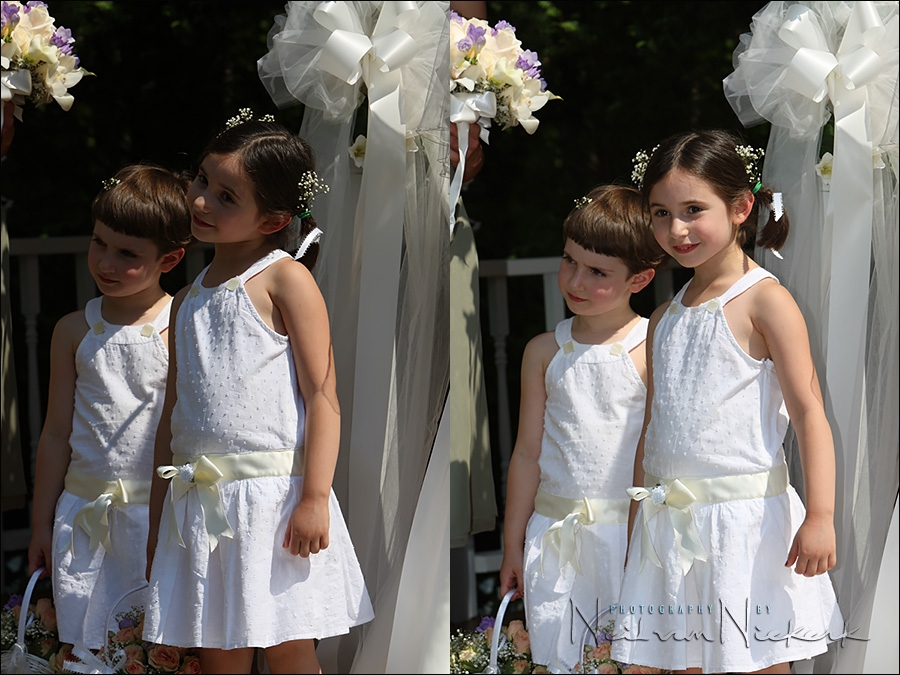 how to overpower bright sunlight with on-camera flash
The photograph on the left shows one of the toughest lighting conditions you get to deal with. Your subjects are half in the sun / half in the shade … and there is no way you could interrupt and change things in your favor. There is no way to have the flower-girls move. No way to bring in additional, off-camera lighting. You can't scrim the sunlight either with large reflectors.
There are these times when your options are limited, but you still have to get the best out of this challenging situation. There is one viable option here, crouched down in the center aisle – use on-camera flash to bring up the shadow detail.
There have a few articles here on how to overpower the sunlight with off-camera flash …
… and they all follow a specific train of thought to get ourselves out of trouble. Even in this article – engagement photo sessions: posing, lighting & context – there is an algorithm in place.
Same with this scenario where we use on-camera flash. In fact, it is even a little easier:
{ 34 comments }