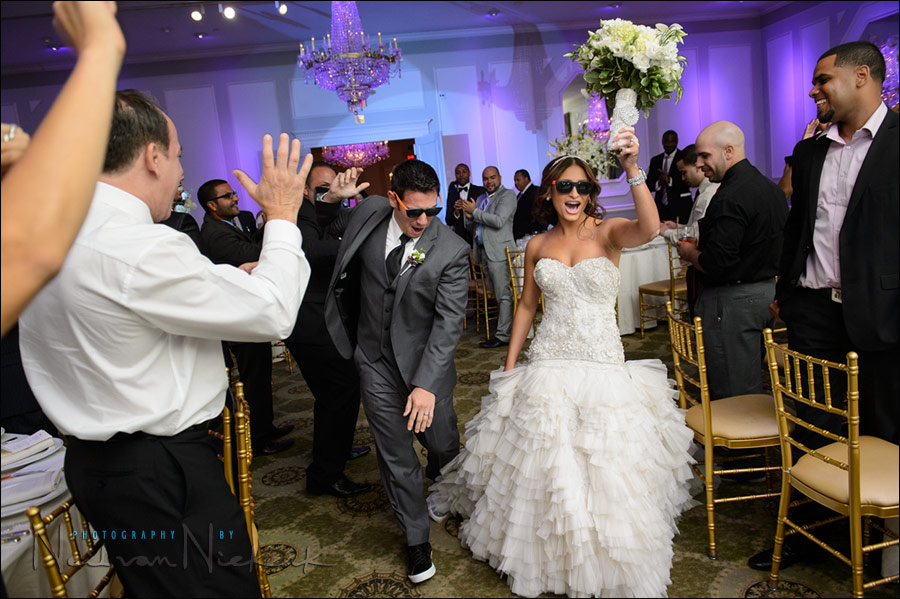 bounce flash photography / lighting at wedding receptions
This photograph from a recent wedding got a few comments and questions in the album on Facebook. The questions really hinged around "where did all that light come from?" or whether I had used off-camera flash.
The purple and blue light in the back-ground is from the up-lighting from the entertainment / DJ company. The light on the couple entering the reception room … is all one on-camera bounce flash.
{ 42 comments }