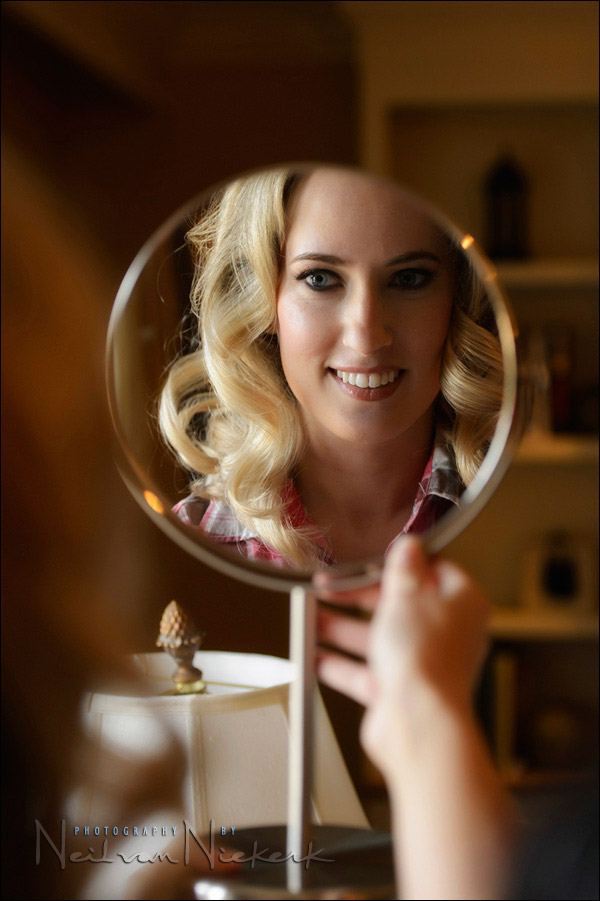 wedding photography: controlling those found, "photo-journalistic" moments
This photograph of Catherine, during the preparation on her wedding day, triggered a question in album of photos I posted on Facebook. The question was about the focal length I used, and also about how did I get this photo?
The answer is that this is a found moment – a candid moment – that I controlled. As I discussed in the article - wedding photography – a photo-journalistic style, or more posed? - I often guide things along on the wedding day. If I see something that I could nudge towards being a better photograph, I have no hesitation.
I think that many newer wedding photographers have a fear of interacting with their clients while taking photos. Perhaps this is due to shyness? (You're in the wrong business then!). But this could very well be because the photographer is reluctant to do anything that smacks of posing their clients, thinking this won't be quite the story-telling "photo-journalistic" moment then.
The photo above isn't complicated at all, but it might serve well as a discussion on this topic.
{ 10 comments }