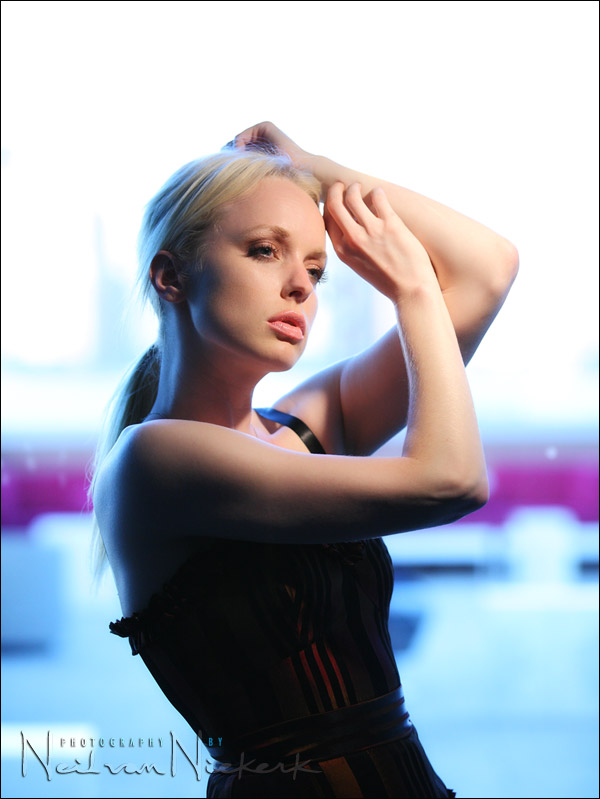 combining video light and daylight for photography
An image from the most recent workshop, held in Jersey City – our model, Catherine, lit by a combination of daylight coming in through the window, and a video light held aloft. The careful use of the different color balance of daylight vs video light, gives this image its arresting palette. I did make sure that her face was mostly lit by video light, for a uniform color there. The camera was set to Tungsten WB – the preset appropriate for a video light.
The background is the Manhattan Skyline.  It is blown out because it is much brighter than what the video light is capable of.  But it does help in giving this photo a certain ethereal quality.
equipment: Canon 5D;  Canon 70-200mm f2.8 IS II;  Lowell ID-Light as video light.
If you find these articles interesting and of value, then you can help by using
these affiliate links to order equipment & other goodies.   Thank you!
Stay informed of new articles via the monthly newsletter.
Also join us on the Tangents forum for further discussions.