Vivian Maier exhibition in New York
One of the most interesting stories unfolding in photography in recent years, was the accidental discovery of an incredible body of work by an unknown photographer, Vivian Maier. Incredible in terms of quality and the sheer volume of photographs. If you're not familiar with the backstory  –  in 2007, John Maloof, a real estate agent in Chicago, who was working on a project documenting the one neighborhood in Chicago, discovered and bought a vast collection of negatives and prints of a completely unknown photographer, Vivian Maier.
What makes this story so interesting, is that Vivian Maier had an eye for street photography on par with the great names in photography. Then there is the fortunate twist to the story, in that the images and negatives landed up in the hands of someone like John Maloof who realized what a treasure he had stumbled upon and took care of this legacy with the attention it needed.
I don't want to recount more of this, since the story is well documented on other sites:
Wikipedia  |  Vivian Maier – website  |  Vivian Maier – bio 
(Of course, a Google search will show you even more.)
This past Friday, 15 Dec 2011, the Vivian Maier exhibition opened up in New York, and I was pretty excited that I was able to attend. It's always a special event to be able to leisurely look at photographs at an exhibition. (Need I even tell this to fellow photography enthusiasts?)
If you live in the New York area, be sure to check it out.
The exhibition will run until January 28th at the Howard Greenberg Gallery.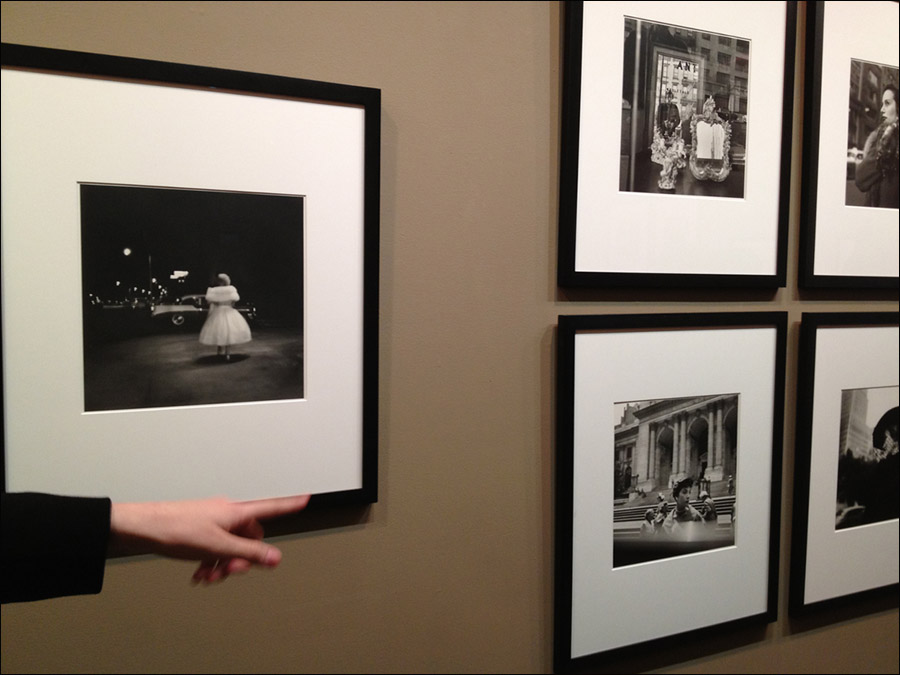 There is such a vast number of images, that the curators of this collection have only started to catalogue the images that stand out. Some of them were on display at this exhibition.

Even more of these photos can be seen in the book that is now available – Vivian Maier: Street Photographer. In my opinion it's a must-have book if you appreciate Street Photography and Art Photography.
help support this website