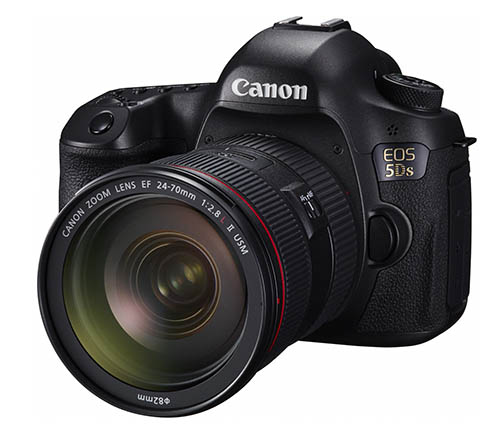 Looks like the 5DS is coming pretty soon. This particular camera is best suited for landscape photographers and those interested in creating archival level shots. Shots which produce the best color and most detail. There will be two models. One with the low pass filter removed and the other with the low pass filter. The low pass filter reduces detail in shots, but it decreases moire.
I believe its impossible to make a one-size fits all camera body and thats what Canon attempted to do with the Canon 5D Mark III and the 1DX. The landscape and archival crowd cried out for better color and higher megapixel. However, the event and sports crowd doesnt care so much about megapixels as they do with speed and low-light ability. The Canon 5Ds, however, will probably be the ideal portrait camera as it will produce exacting color and high detail.
Later on in the year will come the Canon 5D Mark IV or a variant on that theme. That camera will be more geared for the sports and event photographer. I do know a certain photographer who whips out a Mamiya medium frame film body for the wedding portrait and out comes the 5D Mark III for the rest of the wedding. The reality is that probably most people would be happy with the pictures from the 5D Mark III or the coming Mark IV/1DX II for portrait work. The 5DS takes it a few steps further to satisfy those pixel peeping photographers not satisfied with the detail and color from the usual 5D series. If I put two landscape photos on my wall or on the internet created with the 5D Mark III and the 5Ds Im guessing most people wouldnt be able to really tell the difference. People who are more "in the know" might be able to list the differences and especially the pixel peepers who zoom in close. Most people would pass by and would wonder why they put up two same looking shots.