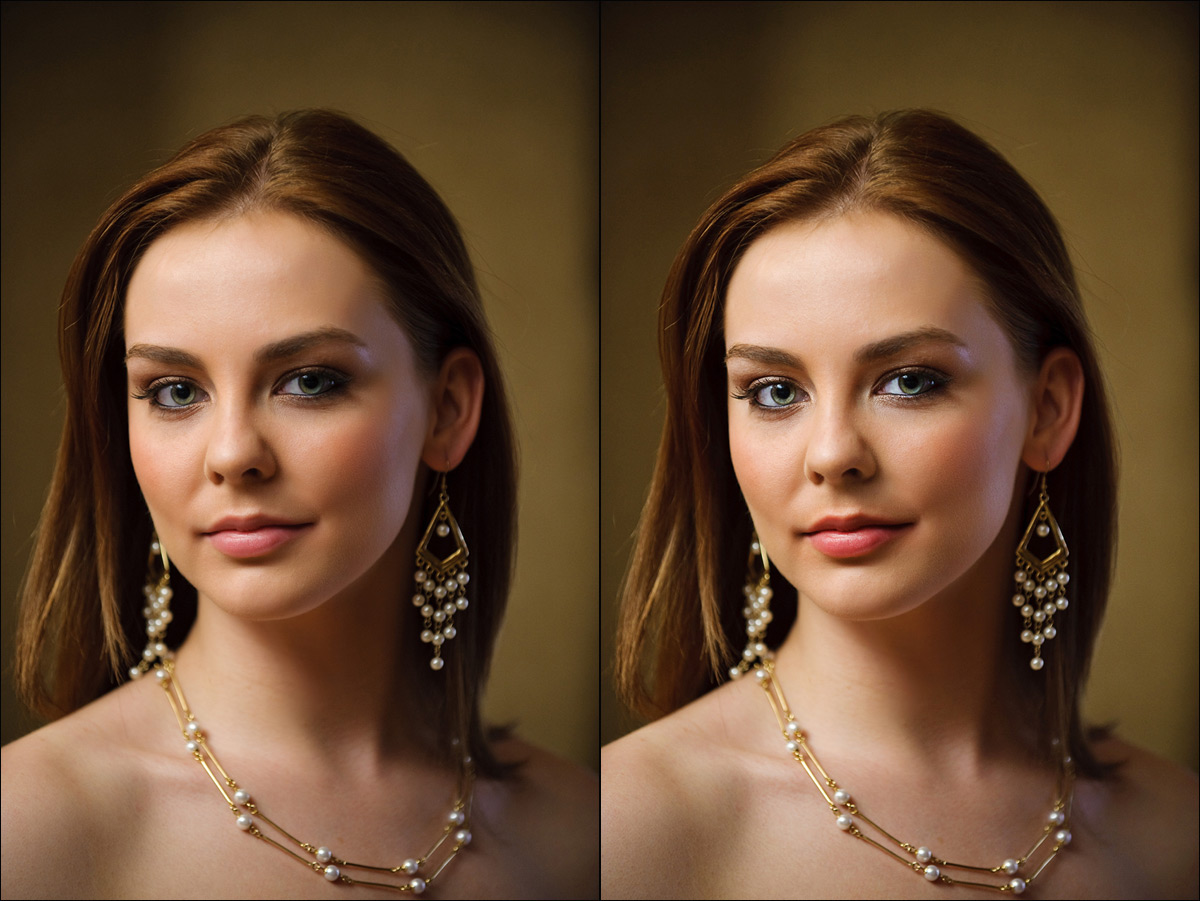 Photoshop actions – Neil's secret sauce
In finessing an image, I rely on certain Photoshop plug-ins for retouching portraits, but there are also numerous well-known Photoshop tricks that I rely on. These vary, depending on what needs to be done with an image – sometimes lips need to be a shade darker, or eyes a touch lighter. It might be selective sharpening. Or a reduction in red tones. Or blue tones. It varies.
In referring to some of these Photoshop techniques in the various articles on the Tangents blog, I often refer to it as my "secret sauce" or "Photoshop fairy dust". While the actual "secret sauce" that I used may very well differ from image to image, I rely on a few steady techniques.
For example, the portrait at the top which is a favorite image of mine. While I think the lighting is great, especially considering it is all done with a single on-camera bounced flash. However, it looks even better with some selective sweetening of the image in Photoshop.
And here it is … Neil's (now not so) secret sauce. All packaged into two easy-to-use actions.
The fee to download the action is $20.00 US, and is payable via Paypal.
The zip file contains three files:
Neil's Secret Sauce – the action creates several layers, which can then be brought in through changes in the opacity of the layer, and / or the layer mask. When you run the action, it will create the layered version which looks the same as your original file, but now allows you to do selective changes to your photo.
Neil's Extra Tasty Treats – a few additional effects that can be added.
a PDF instruction sheet, to explain how it all functions. For those even just slightly familiar with Photoshop, the action itself should be very simple to use. But the PDF is there in case you need help. And of course, we'll answer all questions here that may come up.
Where this Action can and can't work:
Adobe Photoshop: YES
Adobe Elements: NO
Lightroom in Conjunction with Adobe Photoshop: YES
Lightroom Standalone: NO
Aperture in Conjunction with Adobe Photoshop: YES (not verified)
Aperture Standalone: NO