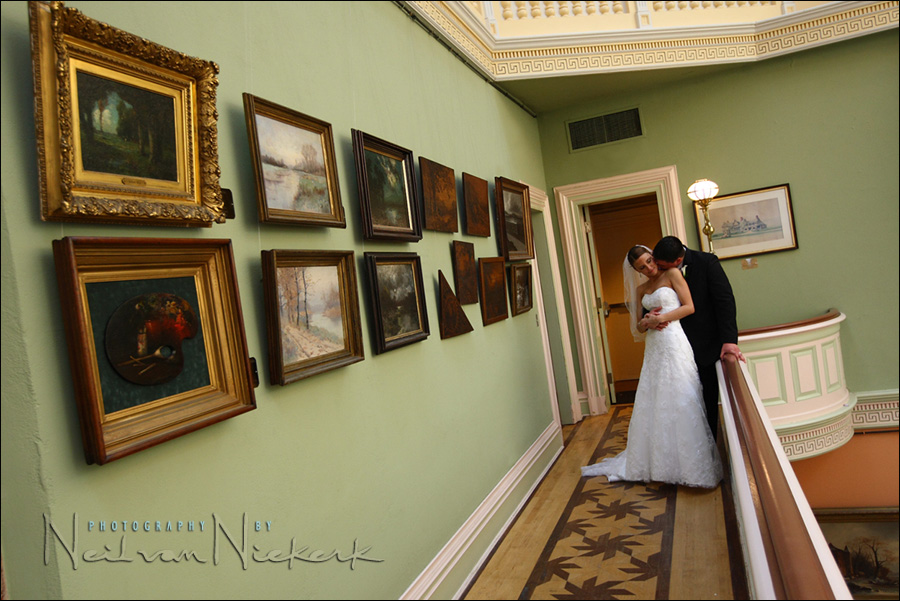 bouncing flash inside large venues – adding TTL flash to ambient light
One of the ideas that has been mentioned here previously, is when using on-camera flash indoors, to approach it with a studio mind-set where possible.  Instead of bouncing flash upwards towards the ceiling, or even simply behind you, the idea is to think "where would I have placed my softbox if this were a studio?"
Then it is simply a matter of pointing the on-camera flash in that direction, and flagging any spill light from the flashgun.  I most often use a piece of black foam to flag my on-camera speedlight.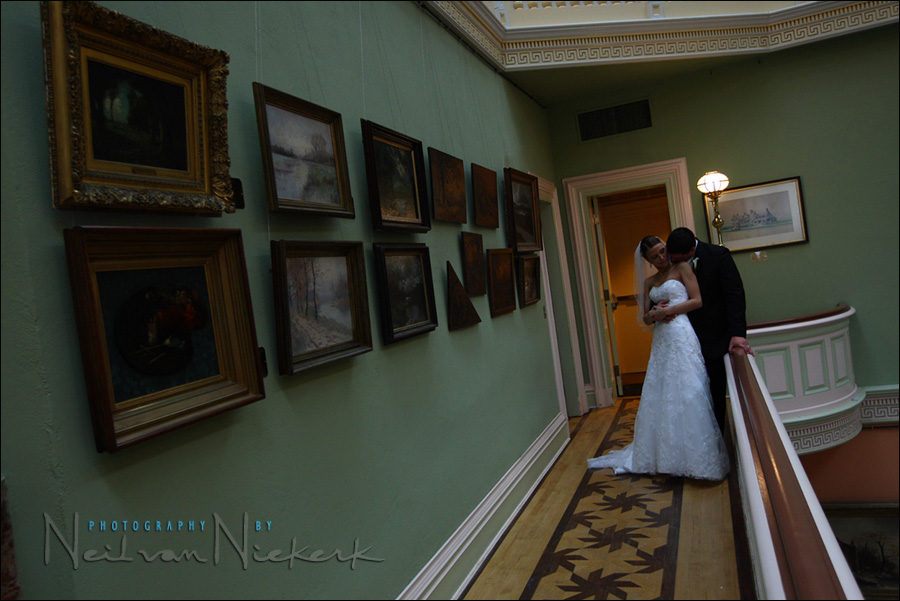 The image at the top is from the bride & groom's portrait session in a museum.  And this is what the ambient light looked at those settings:
(which were 1/125 @ f3.5 @ 1000 ISO for all three these images)
The difference is due to bouncing on-camera flash to my right and 45′ upwards into this area:
(and I used that black foam half-snoot to flag the spill from the flash.)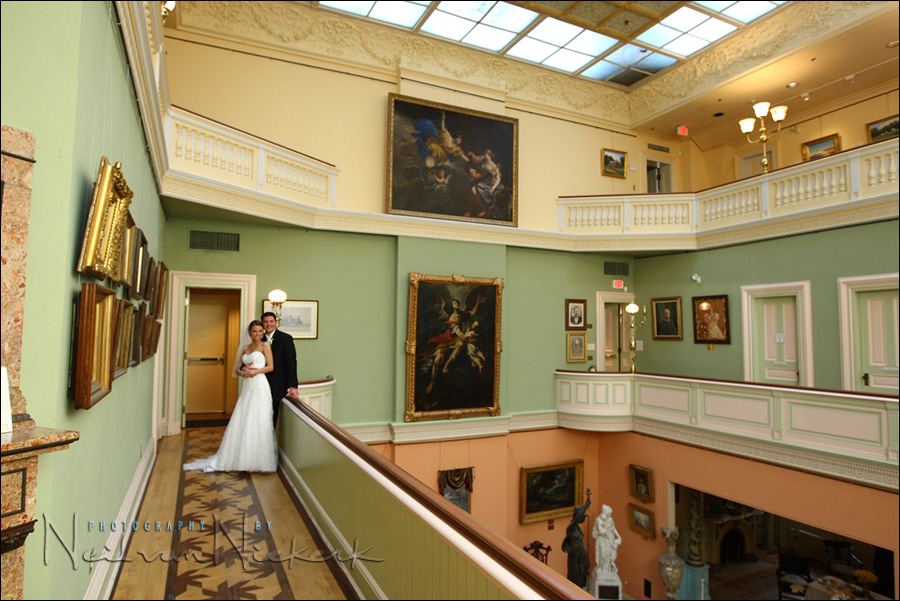 A little bit of flash will go a long way at the right aperture and ISO combination.
video tutorials to help you with flash photography
If you like learning by seeing best, then these video tutorials will help you with understanding flash photography techniques and concepts. While not quite hands-on, this is as close as we can get to personal instruction. Check out these and other video tutorials and online photography workshops.
related articles