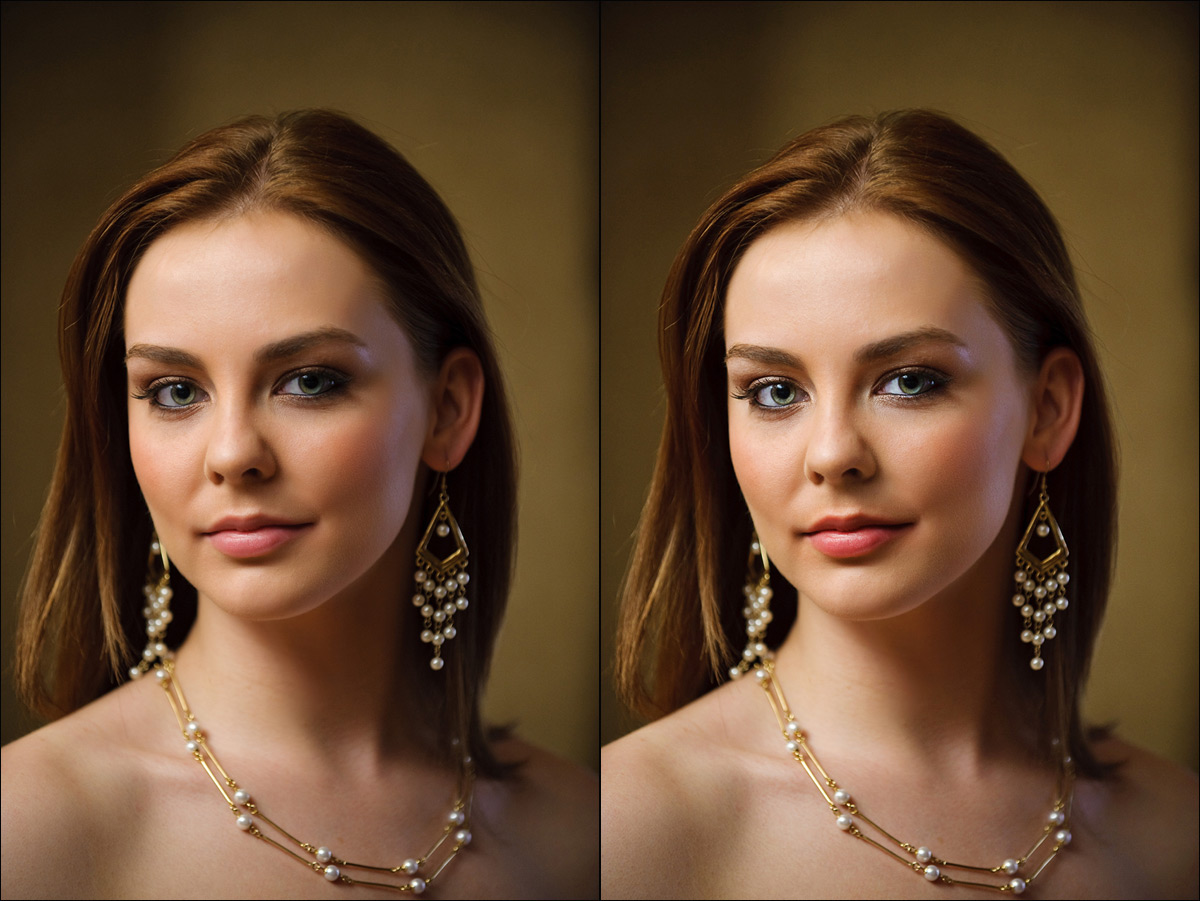 As much as I believe in the "get it right in camera" ethos, it is near inescapable that most images can use some sweetening in Photoshop. My own preference is for fairly subtle retouching of photographs.
The photograph above is one I've shown a few times as a great example of how good on-camera bounce flash can look. I did have to adjust the WB and exposure as part of my usual RAW post-processing workflow. And for the image on the left, I also removed some skin blemishes with the Healing Tool. So it does look pretty good .. but it can be subtly enhanced. And the keyword here for me is *subtle*.
My post-processing retouching for portraits involve some Photoshop plug-ins that I use, but there are some useful (and well-known) Photoshop techniques to make an image pop a little bit more. Over several articles on Tangents, I've referred to it as either "Photoshop fairy dust" or in a humorous way as my "secret sauce". The techniques vary, depending on what is needed, and on what I'd like to achieve.  So the "secret sauce" varies from image to image by some degree. It really depends.
With the help of Photoshop wiz, Adrian (aka, Trev from the Tangents forum), we've put together two action sets that make these Photoshop techniques quite accessible … and more importantly, accessible in a subtle way. No over-the-top effect. Just that sweetening of the photograph as is necessary. The image on the right-hand shows the type of retouching that is possible with this action set.
The action set, called Neil's Secret Sauce, is available for download for a $20 fee from that linked page. The zip file includes two actions as well as a PDF instruction sheet.
And of course, we'll gladly help!
Where this Action can and can't work:
Adobe Photoshop: YES
Adobe Elements: NO
Lightroom in Conjunction with Adobe Photoshop: YES
Lightroom Standalone: NO
Aperture in Conjunction with Adobe Photoshop: YES (not verified)
Aperture Standalone: NO