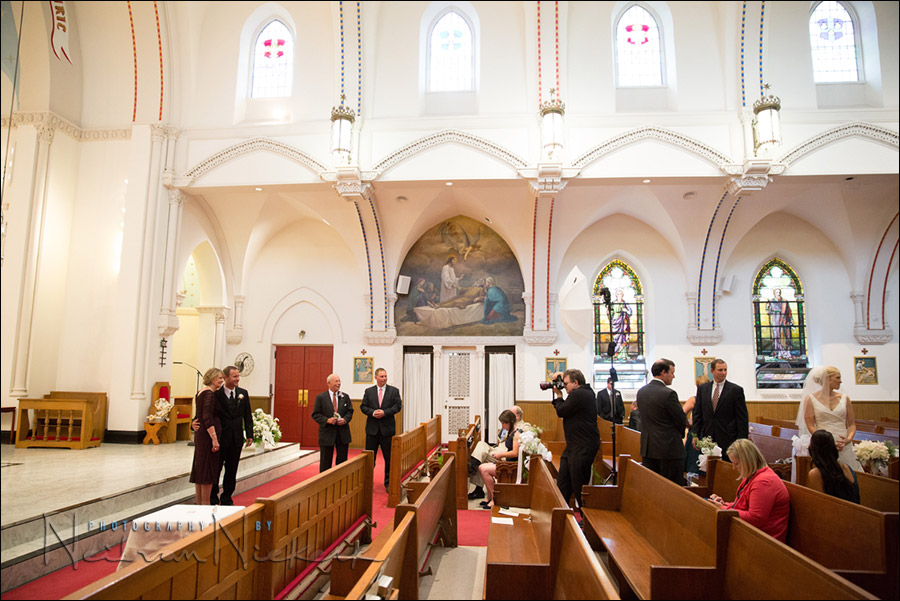 Wedding photography: Positioning the lighting for the groups & formals
In setting up the lighting for wedding formals in the church, the question often crops up – where do you place the lights. How far from your subjects do you place the lights.
The photograph above shows how and where I place the flash with the umbrella – about 3 pews in, just behind me or to my left (or right). This is approximate though. Two pews in would be fine. Of course, if you're shooting the wedding formals elsewhere in a different location, just use the same idea.
The closer you bring the light, the more you risk having the light come from too steep an angle, and giving you shadowed eyes.
In positioning my light here, I can be slightly forward of my light – no chance of lens flare – and I have proper perspective for full-length photos. You really do not want to shoot full-length portraits with a wide angle lens. Step back, rather than zoom in!
Placing the light relatively further back like shown here, does bring the light in at a fairly low angle – but it gives open, clean lighting. This is how it looks: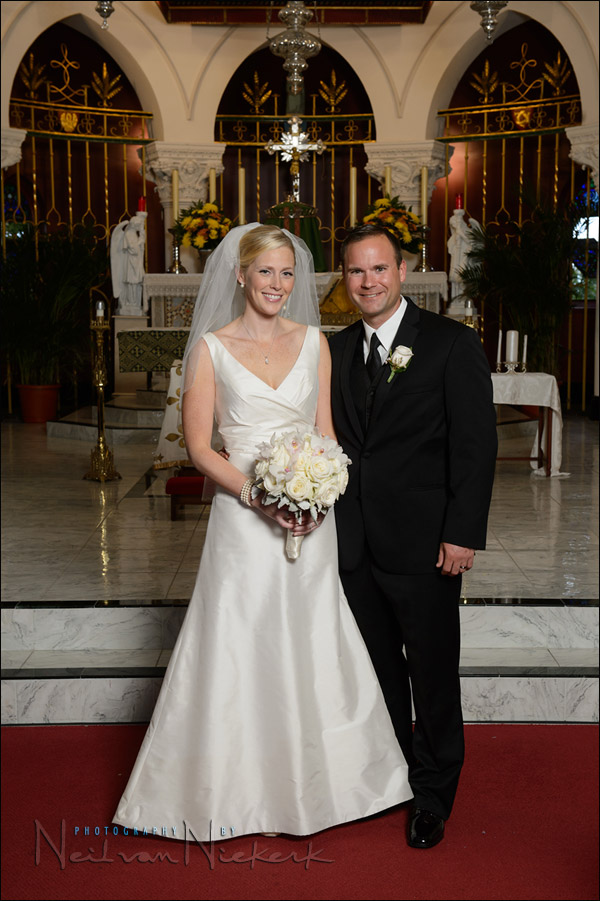 camera settings:
1/100 @ f/5.6 @ 400 ISO
Here I used two speedlights with the single 45″ shoot-through umbrella, to give a wide swathe of light. Both speedlights were gelled with 1/2 Straw CTS – 20×24″ gels (affiliate) to help compensate for the Incandescent lighting. I used the RPS Light Bar RS-3102 (affiliate)  to mount the speedlights together, as described in this article: mounting multiple flashes / speedlites. Another alternative is the Triple Flash/Umbrella Mount (affiliate).
The light is spread quite even – even enough for a small group.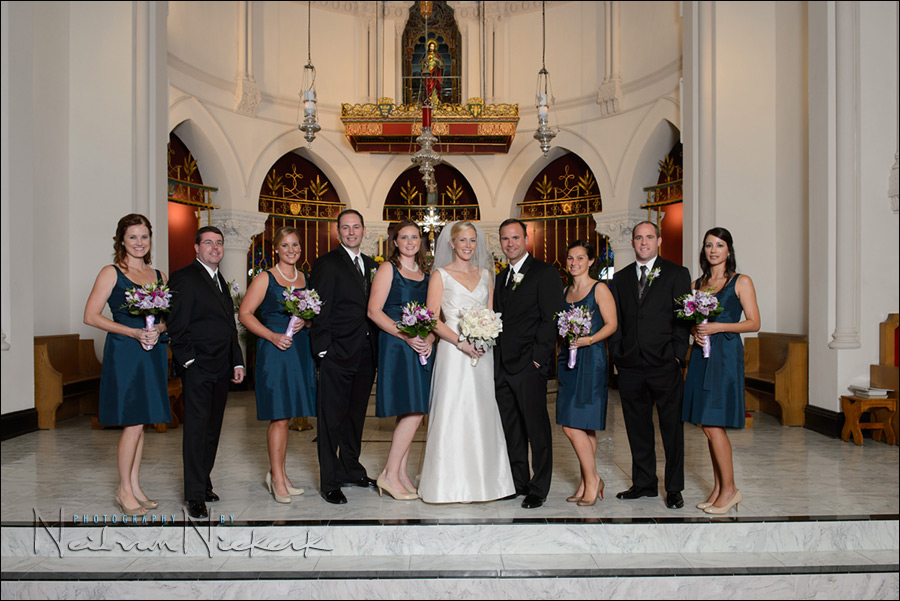 The lighting really is meant to be straight-forward. No cross-lighting. No weird shadows. In a large group, no one is half-hidden in someone else's shadow. The light is meant to be quite flat. You risk few problems this way.
Photo gear used (or equivalents)
Gelling your flash
To have the cold (blue-ish) color from your speedlight better match the warm tones from the Incandescent light, makes it easier to get good colors and white balance in your final images.
You can buy gels through these affiliate links: Related articles