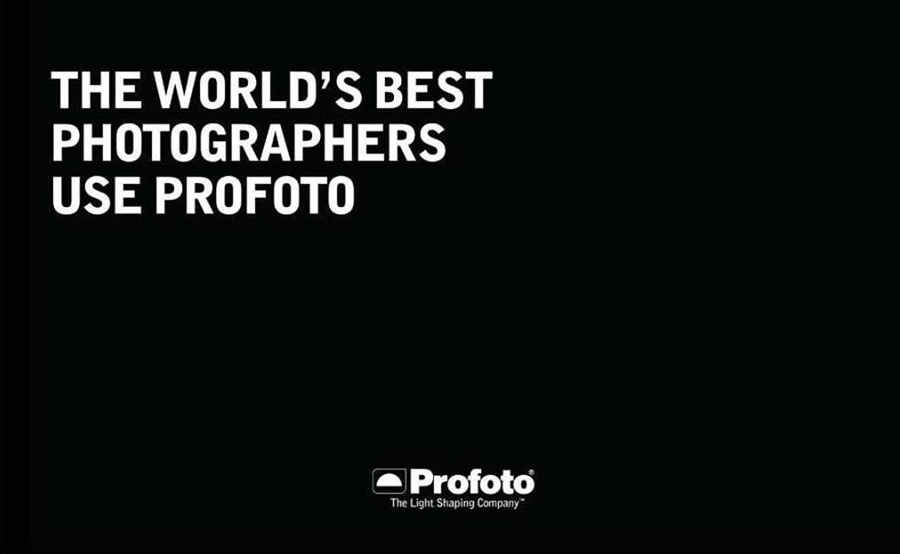 The world's best photographers use Profoto
A photographer's vision and skill should be measured by the photographs. The results. The art. In a sense then, the specific photography gear that is used, should be of less consequence. But I am a strong believer in using the best tools out there – they enable me to do my best.
Over all the years, the more proficient I became, the more selective I became about what I used. Eclectic in one sense, but quite selective. I like quality photo gear. They make my life easier, and make me look good when I am busy shooting. The reliability and ease of use are paramount. So with time, I gravitated towards using Profoto for my studio lighting and location lighting.
With this, it was hugely exciting, and a massive compliment that Profoto picked me as one of the photographers they name-checked in this big fold-out advert that will appear in several of the big photography industry magazines that cater to portrait and wedding photographers.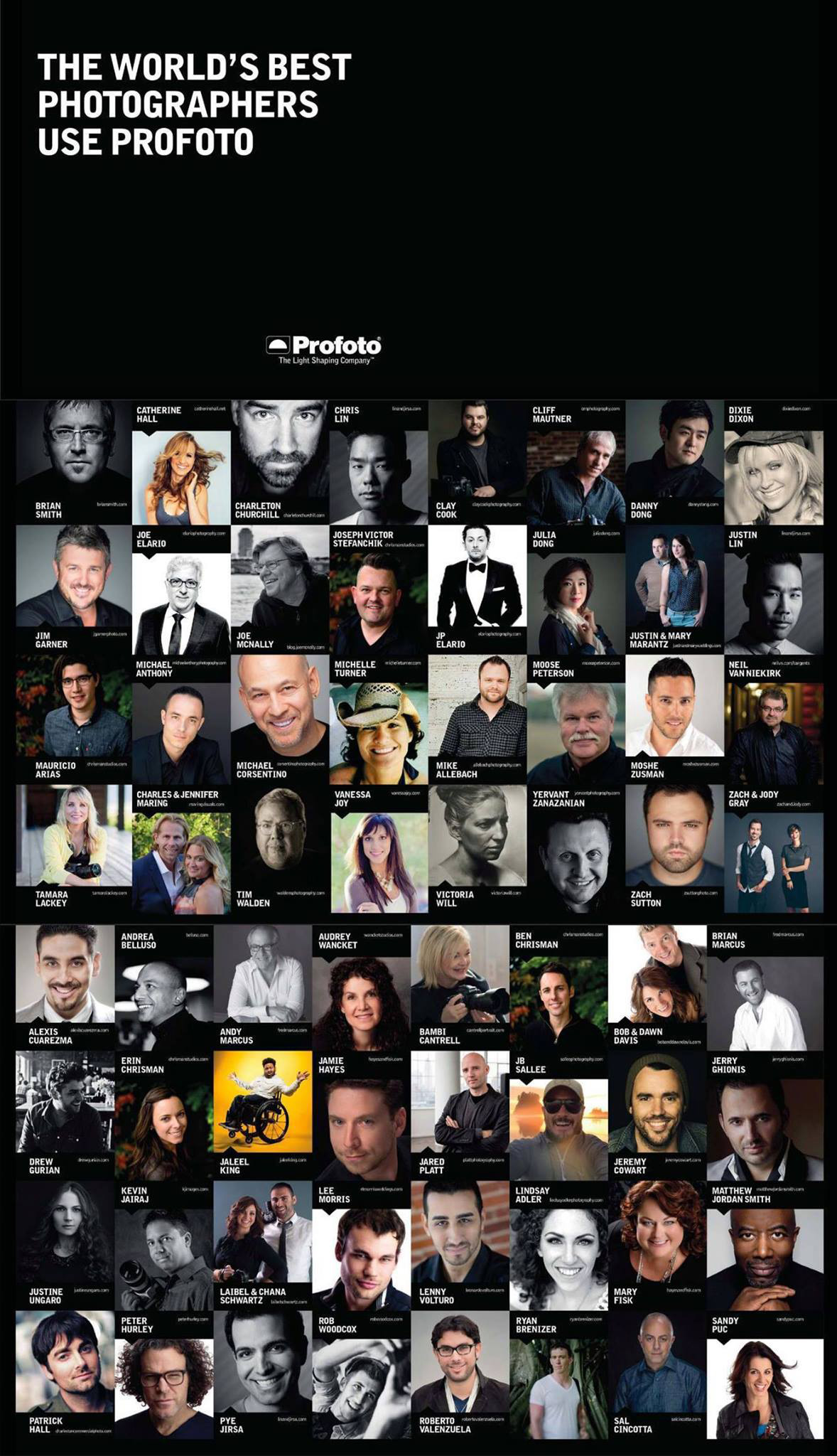 I am an obvious fan of Profoto lighting gear. There's just something about the sleek elegance of the equipment, and of course the ease of operation and unfussy reliability. I also use Profoto gear in my photo studio in New Jersey.
On my photography techniques blog – Tangents – I often post about using Profoto gear at photo session. The articles have all kinds of info and tips on lighting, and using the gear, but also on posing, and the flow of shooting events and photo sessions. As always, there should be enough useful info there even for the photographers who don't use Profoto.