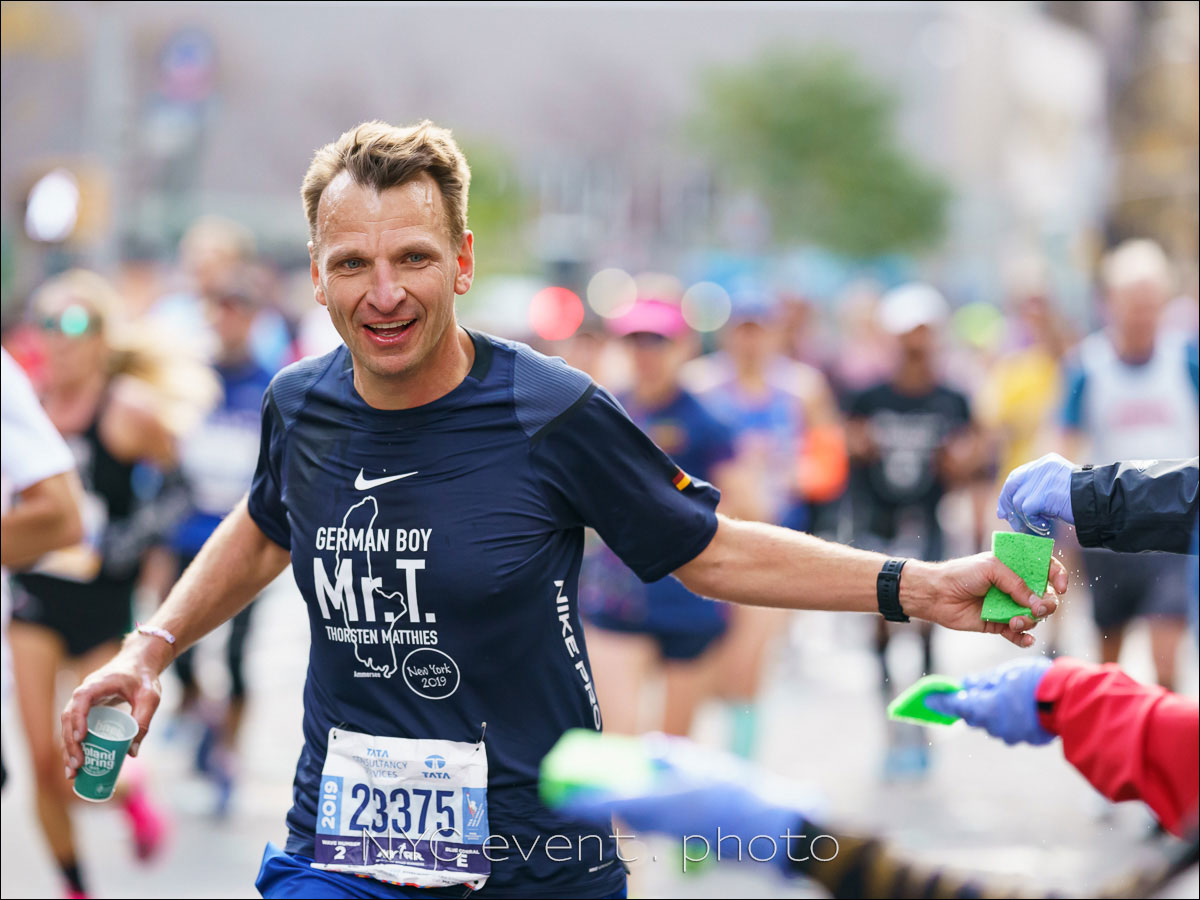 Event photography – New York Marathon
Event photography also includes events such as the New York Marathon, where in this case I had to photograph a product for a client. They were one of the sponsors of the marathon, handing out thousands of water-logged sponges at the 17-mile halfway mark, to all the runners swooping by. As you can see from these images, the runners were grateful for this cooling down.
I was tasked to photograph all the activity around this station, as the volunteers readied the sponges, and stood in a line on either side of the road here. I had to photograph detail images of the products, and any activity around this station. But my favorite images were of the numerous runners coming up to the table in full stride to snatch up a sponge or two. The runners didn't break stride, so I had to be ready to get sharp representative photos of this.
For more details about the photography services I offer – Event Photography. I cover events in New Jersey & New York City, as well as specializing as a portrait & headshot photographer.
Please contact me if you want to discuss your event. I'm confident I can help.
Neil van Niekerk
[email protected]
862-485-7276