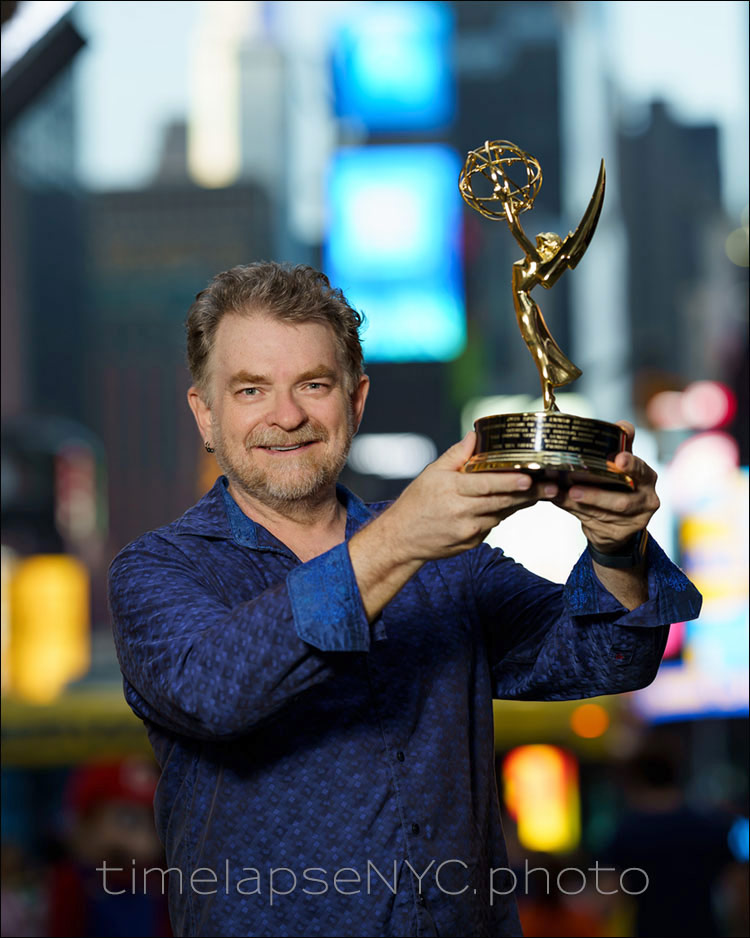 This is a pretty big deal for me …. an Emmy! This Emmy was awarded to me as part of the team that won a Sports Emmy for a promotional video / advert for MLB. I supplied the time-lapse photography.
It is the largest time-lapse project that I had worked on to date. The agency did great work in coordinating a complex shoot, which included the videography teams, the interviews, and the graffiti artists and then of course, myself with the time-lapse segments they wanted me to shoot. The concept behind this was that they had five artists painting murals of the six most likely drafts for MLB this particular season.
I had 7 cameras there, of which 2 were on motion-controlled dollies for a cinematic movement.
Emmy award-winning Time-lapse photography
The video clip above is a compilation of the sequences I shot on this day.
These time-lapse sequences were incorporated into the final video, "Fall Colors", which is shown below.
This video ended up winning a 2018 Sports Emmy Award in the "Outstanding Studio Or Production Design / Art Direction." As the photographer tasked with capturing the time-lapse footage, I was one of the team of Production Designers who won this prestigious award.
---
---