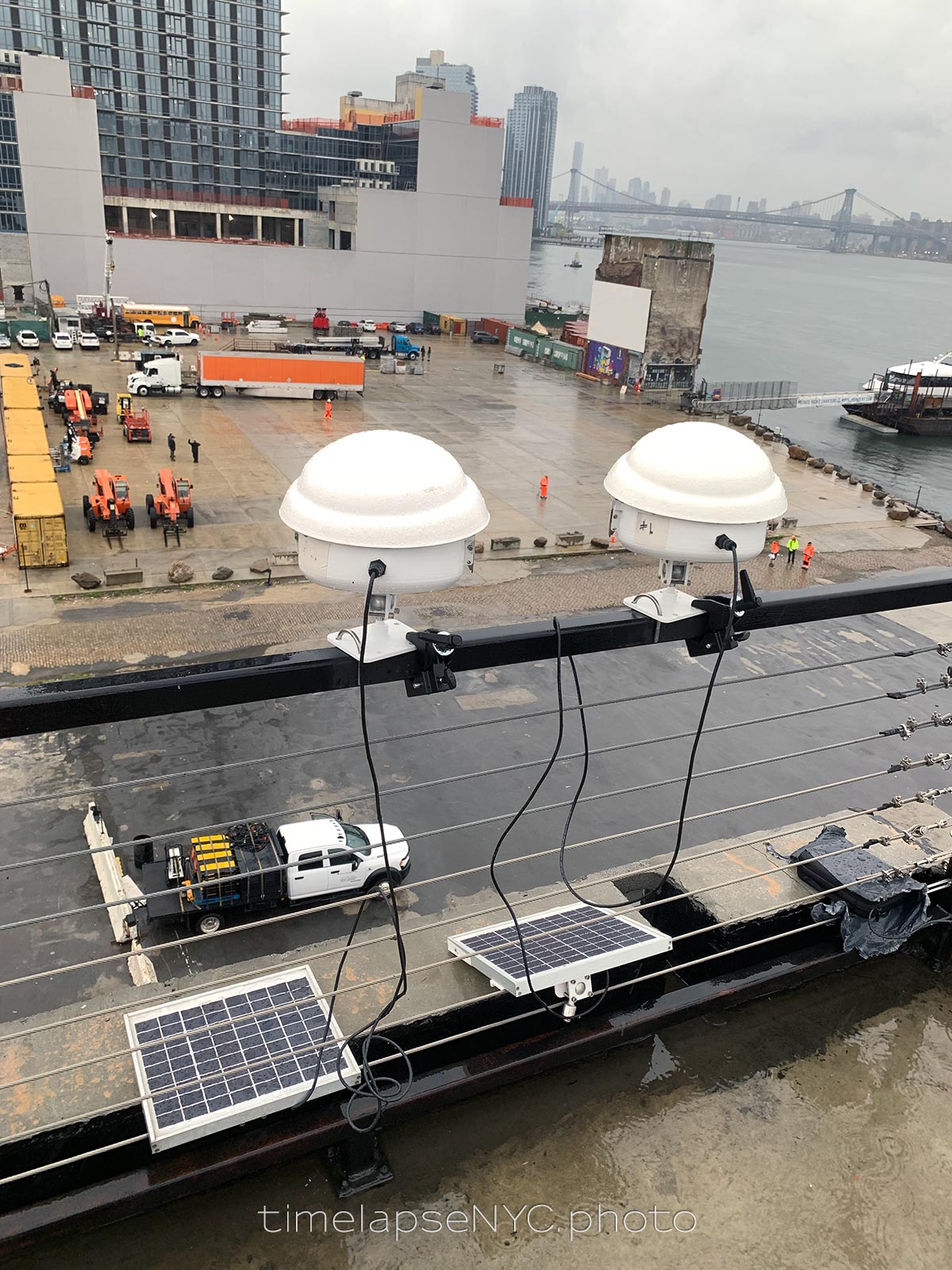 NYC / NJ timelapse portfolio (2)
I'm a NYC / NJ based photographer specializing in time-lapse photography. You can  see examples of my work on this page, as well as on the main page:
The kinds of time-lapse projects range from events that only last a few hours. Some a few days. Some much longer. Even years.
Time-lapse photography compresses those events to a much shorter timeline, making it visually more comprehensible as everything now unfolds in just a minute or two. You really get a sense of the scale of the event shown. And that's the beauty and usefulness of time-lapse photography.
Please contact me for more details & pricing, and to discuss your project and see how I may be able to help you.
Neil van Niekerk
[email protected]
862-485-7276
---
---
This is part of the time-lapse video created for Carbro Constructors here in NJ, to show how they placed this massive culvert into position. This company had built the culvert over several months, and was then going to move it into position over a 48-hr period. And they rightfully wanted a timelapse video of the culmination of their careful planning and precise engineering.
---
---
Another time-lapse video to showcase an event space being prepared over the course of 4 days. This video was created for the event planner to showcase her work and what goes into building up a set for a reception at this prestigious New York venue. From the start of getting things ready, until the final party with the guests.
I mounted four high-resolution cameras mounted in different places in the venue to give different angles for a video that shows the frenetic pace of building the entire set over the course of several days.
---
---
A time-lapse video to shows the final step in the rebranding transformation at NJPAC – two cranes removing the old logo, and then hoisting the new logo up, letter by letter. This project took 3 days, and the camera had to be in a weather-proof housing, since the camera would be mounted outdoors.
---
---
The smooth transition from day to night (or night to day), is one of the more challenging elements of time-lapse photography. So much so, that it is is referred to as the "holy grail" of time-lapse photography. My client here was a signage company that wanted time-lapse footage of their signs at the Jaguar / Land Rover head office, showing how they light up at dusk. Using 4 cameras here, various angles were captured, blending it all together in a way to show their product at this venue.
---
---
A time-lapse video for a property management company, Emerge212, to show how one of their clients set up his office space here in New York. This was an interesting and challenging time-lapse project in that the area I had to shoot in, was relatively small. The behind-the-scenes page on this project will show how the cameras had to be mounted on the windows with suction cups to get a proper view of the event unfolding. The time-lapse video also includes interview audio with the designer, Robert Verdi.
---
---
A time-lapse video that shows the progression as LAMY's flagship store in New York was constructed and finished. This project was shot over an 8-week period with two cameras mounted high up on the door frame.
---
---
To highlight a New York property adjacent to Bryant Park, we zoomed in towards the building during this video. This time-lapse video for a client shows the surroundings of the building – some of the bustle of New York and the beautiful park right opposite it. This kind of zoom technique is done in post-production, and working with a very high resolution, no detail is lost during the zoom effect!
---
---
The surprising thing about photographing a time-lapse project, is that often I only have an idea of the actual scope of the event afterwards when I create and edit the final video. That was partially the case here with this time-lapse photography project where a wedding reception tent was built in a client's front yard. My brief originally was to to create a timelapse of a tent being erected in the garden for a wedding. I had no indication of the scale initially. When I changed the camera half-way through the 3-week long event, did I realize there is something larger happening here than just erecting a marquee tent!
---
---
---
---