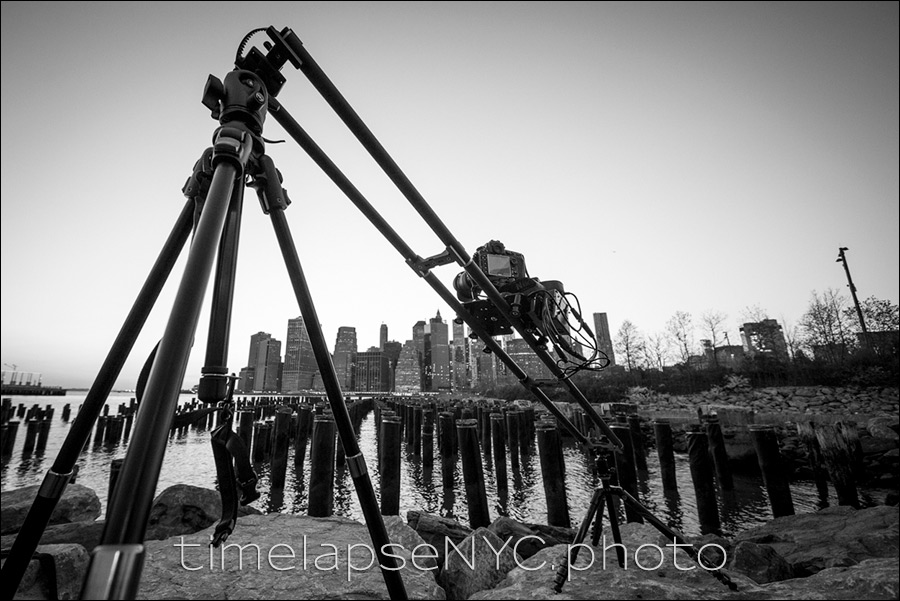 Featured on PDN: How to shoot cinematic time-lapses
Photo District News (PDN) is one of the premier photography industry magazines in the USA.  [ website | Facebook ]  It was a big honor that the team at PDN asked me about how I shoot time-lapse videos, and what equipment I use, as well as tips on camera settings and such. This led to a 2-part video, of which the first has already appeared on PDN magazine's website: How to shoot cinematic time-lapse videos.
We discuss the techniques to shoot time-lapse, as well as the gear. The photo above here is of one of my rigs. It shows a Dynamic Perception Stage One Dolly with a Motion Controller (affiliate). This motion controllers gradually moves the camera along the rails. This creates that cinematic movement. Of course, the positioning of the tripods help too, in slowly elevating the camera as the progression unfolds.
Here are the two interview clips. Hopefully they are informative, as well as entertaining, and give you a glimpse in what I do (and how I do) time-lapse photography.
Time-lapse photography has a number of interesting applications for commercial work and with construction. With time-lapse photography you condense the timeline of whatever is happening, into a much shorter time. Instead of an event that takes hours or days, you can now show the event in a minute or two. This makes it easier for your clients to see how an event unfolds, or perhaps how a process on an industrial plant progresses. There are many ways that time-lapse can help explain your business to potential clients. Contact me if you have a project that you'd like to discuss with me.
If you watch these two videos below, and the principles discussed in that video go by too fast, much of that is covered in this article: Camera settings for Time-lapse photography. That article is on the Tangents blog, which is a website I maintain that is filled with photography tutorials and gear reviews for photographers.
---
---
---