Time-lapse photography: Construction
This is part of the time-lapse video created for Carbro Constructors here in NJ, to show how they placed this massive culvert into position. This company had built the culvert over several months, and was then going to move it into position over a 48-hr period. And they rightfully wanted a timelapse video of the culmination of their careful planning and precise engineering.
The overall time-lapse I gave to the client is longer, but I thought this specific section which shows the actual movement of the culvert, would be the core part of the project. It is unreal to see how they move this massive construction into position.
This time-lapse project had some challenges for me — to have the outdoor water-proof timelapse camera at a high enough vantage point to capture this entire scene, we had to mount it on a cherry-picker type crane.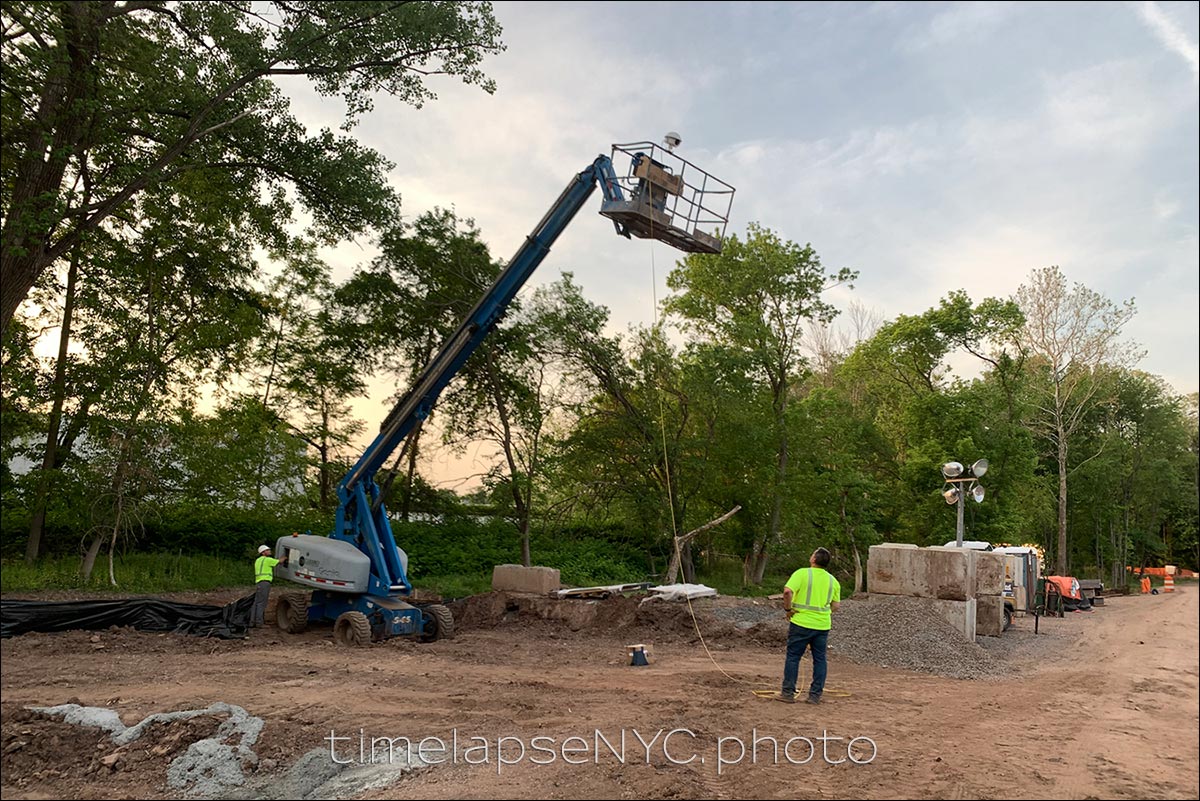 The photo shows the outdoor time-lapse camera (in its protective white dome), being hoisted into position. We had first gone up to get the proper framing … and then lowered ourselves back onto the ground. Then we lifted the camera back into position, guided by the rope we hung from the gondola. It was as close an estimation as we could devise right then … and I made sure to use a wide enough lens to be sure to have the scene properly in frame, regardless of errors in our calculations.
While we achieved the necessary elevation doing this, using this crane also left the final video vulnerable to strong winds, as the crane not only swayed in the wind, but often had sudden jerking movements with strong gusts of wind. It took some effort in post-production to get a fairly smooth rendering of the final video. Hopefully this video gives a proper sense of scale of the construction project.
---
---