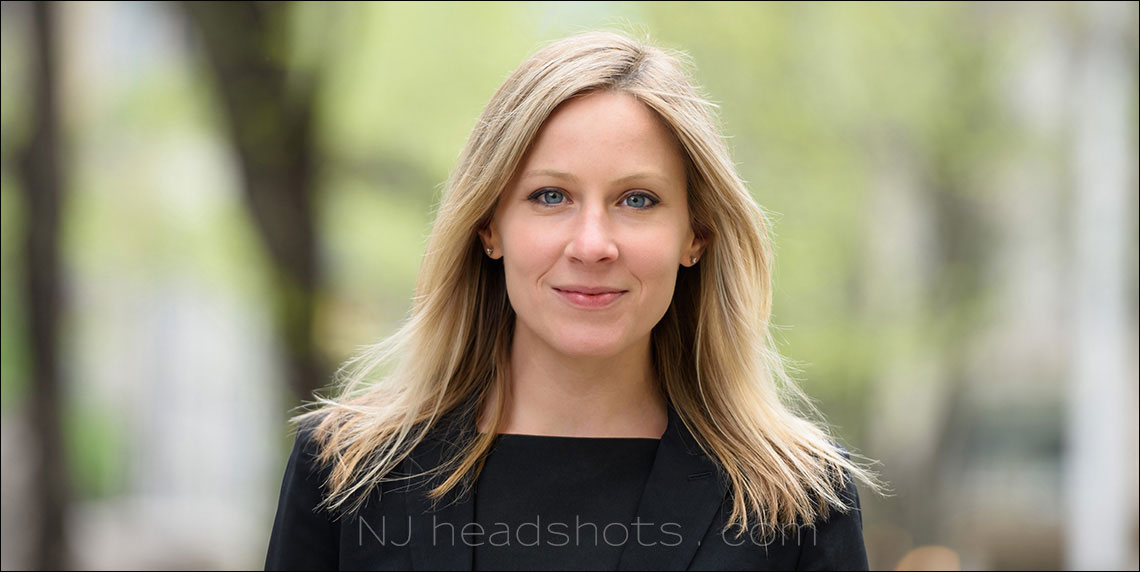 Headshot & Business portrait photographer NYC
Headshots and business portraits need not be done in the studio! We can shoot out on location in New York, and use our environment as context. The backgrounds are chosen to be non-intrusive and complementary to the portrait.
The images shown in this portfolio will give you an idea of the diversity in the photos we can get in about an hour. Different settings and backgrounds just by a moving a short distance – a few steps or around the corner. We can get an urban look, or use a park and trees. Even your office area.
Reasons to photograph headshots and portraits on location, whether outdoors or indoors at your offices:
Context: By shooting on location, we can give people a sense of where you are, whether in the city or your work environment. If we shoot outside, we can do this against the backdrop of the city, whether New York or any of the towns in New Jersey. Hoboken and Jersey City can look just as exciting and colorful Manhattan.
Variety: What makes these kind of on-location portraits fun to shoot, is that we can use the our environment for props – hand-rails, steps and walls. Using the environment like this also helps bringing variety to the poses, while still keeping the poses looking natural.
This type of photo session works very well for headshot photography, whether actor headshots, promotional portraits or executive portraits.
I usually bring portable lighting with me (with an assistant to help). This way we can get studio quality lighting, while shooting on-the-go. We can still move fast, and keep the rhythm of the photo session, and keep it fun.
Please contact me for new headshots or business portraits. I'm confident I can help.
Neil van Niekerk
[email protected]
862-485-7276
---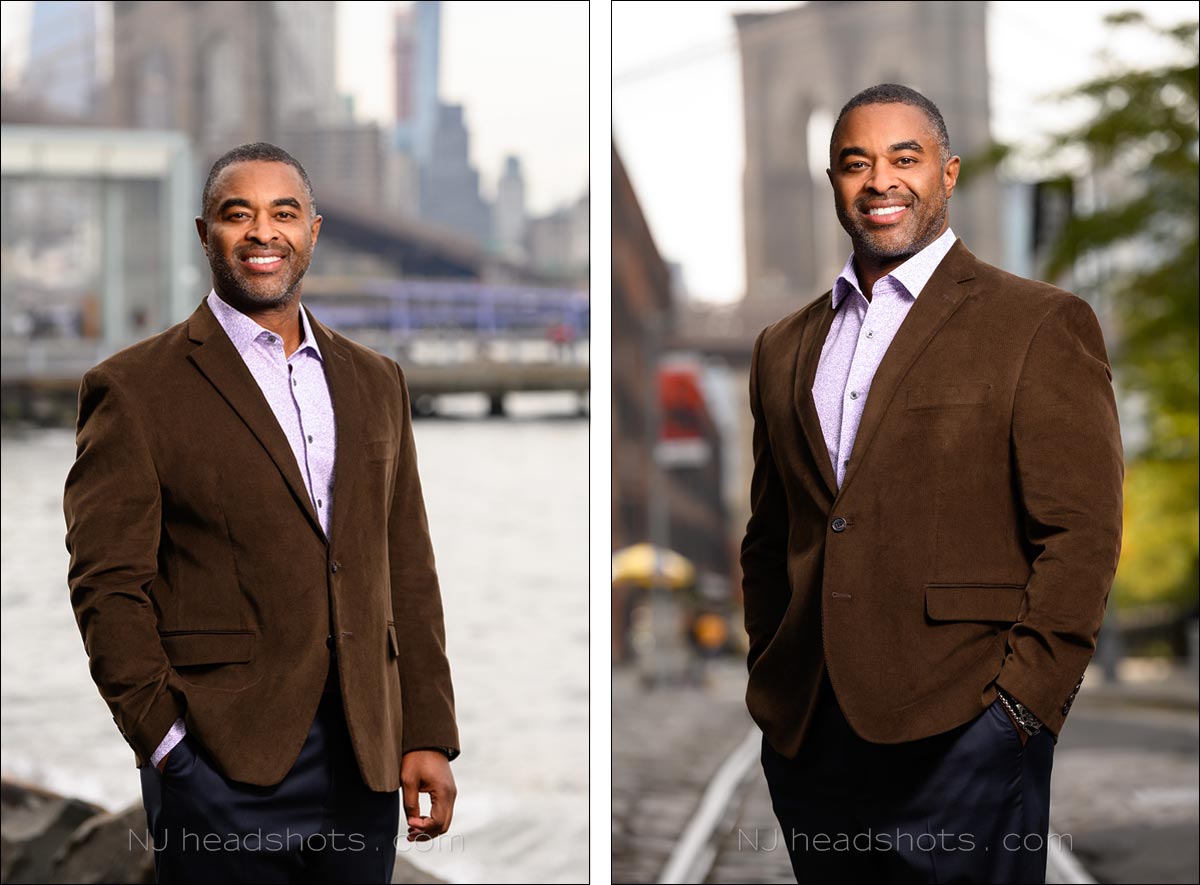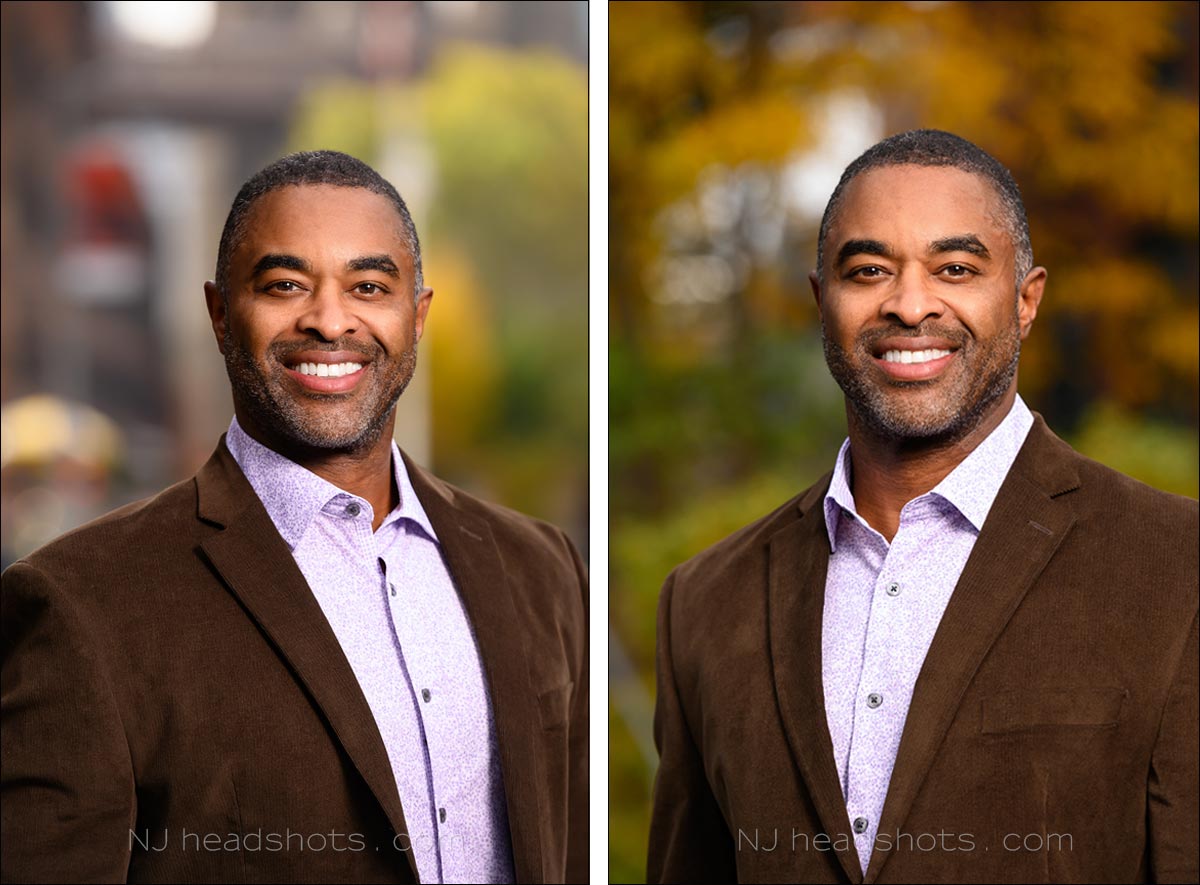 Don't let the NJ Headshots watermark make you think otherwise — I also offer headshot photography in New York.
I met up with Tim at the Brooklyn waterfront to create new headshots that matches his branding and intent. We went with a bold, more colorful look.
As I mentioned above, I do bring portable studio lighting with me, and an assistant helps so we can shoot fluidly and at a good tempo. Here is my assistant on the day, asking me if she should change position. The portable lighting does help in maintaining the quality of lighting even outside on location. With that we can deliver punchy images that look really good.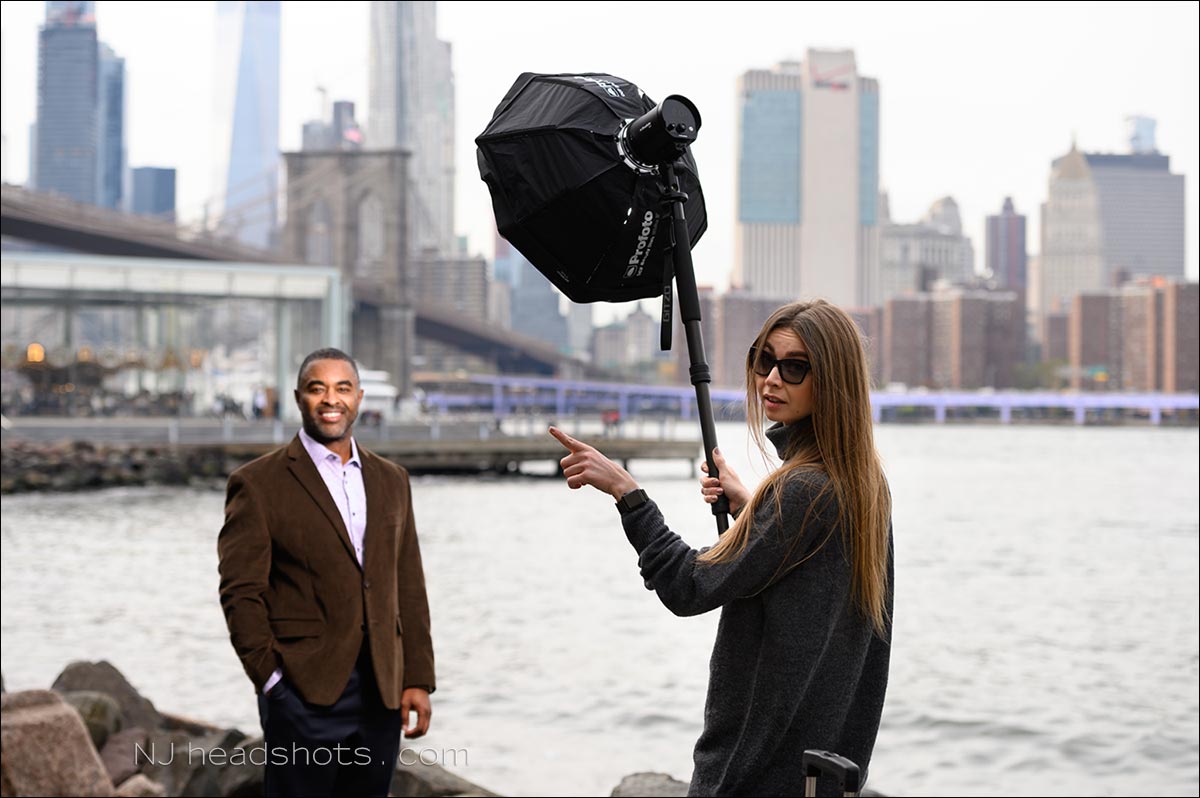 ---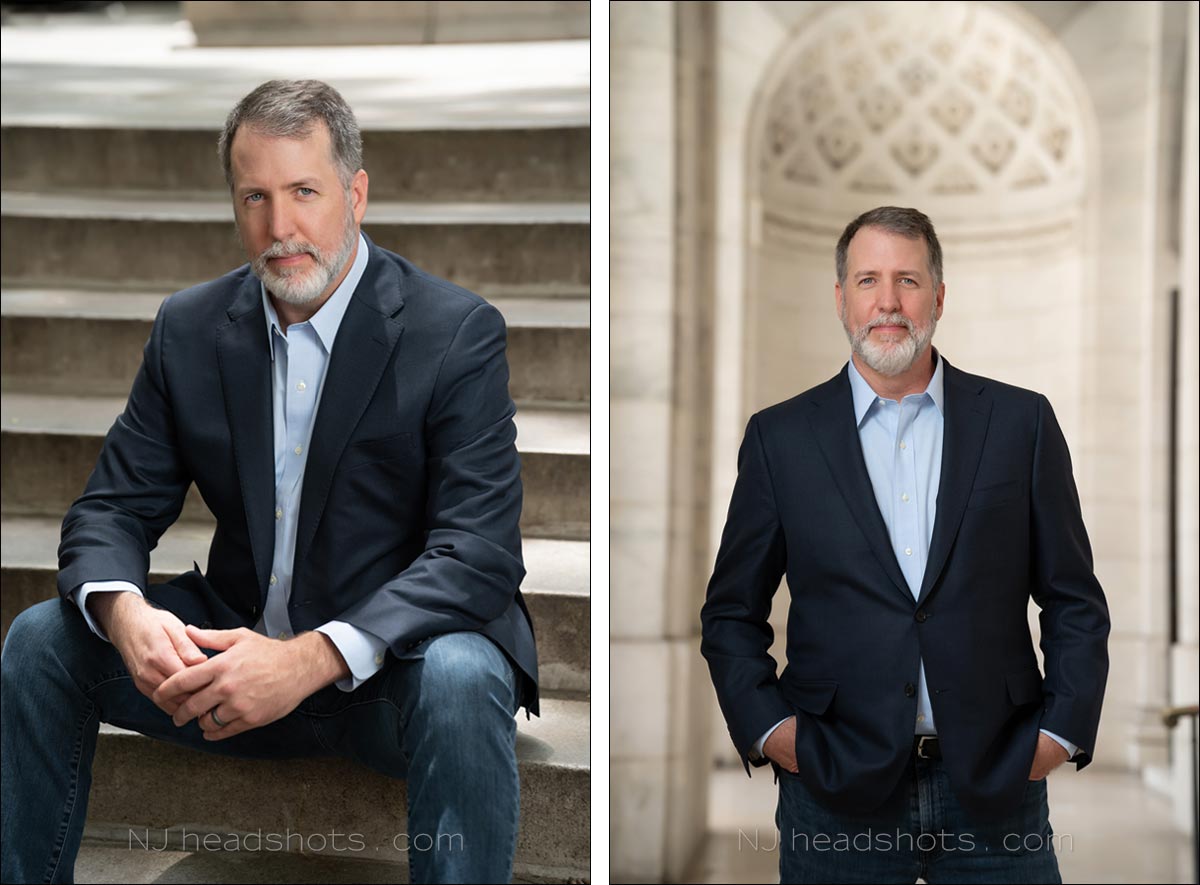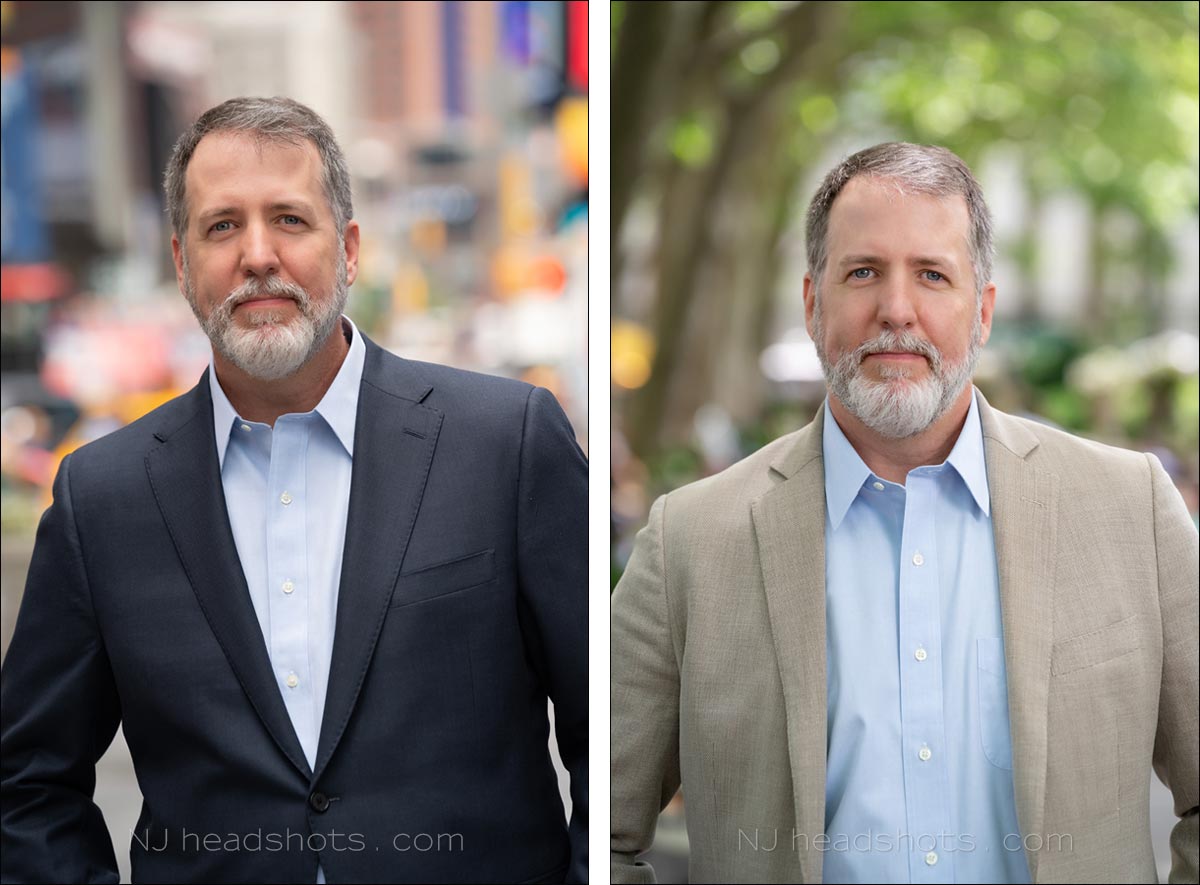 With this photo session in Manhattan, we roamed a short distance around Times Square, Bryant Park and the New York Public Library. These are a small selection to show some of the variety in looks and background that we can get. Similar as explained above, I had an assistant with me that held up compact and portable lighting to give a nice, crisp look to the photos. Clean lighting that also shows the twinkle in my subject's eyes.
I want the background choice to complement the portrait, and not be intrusive. Yet, I want the background to show some context – the city.
---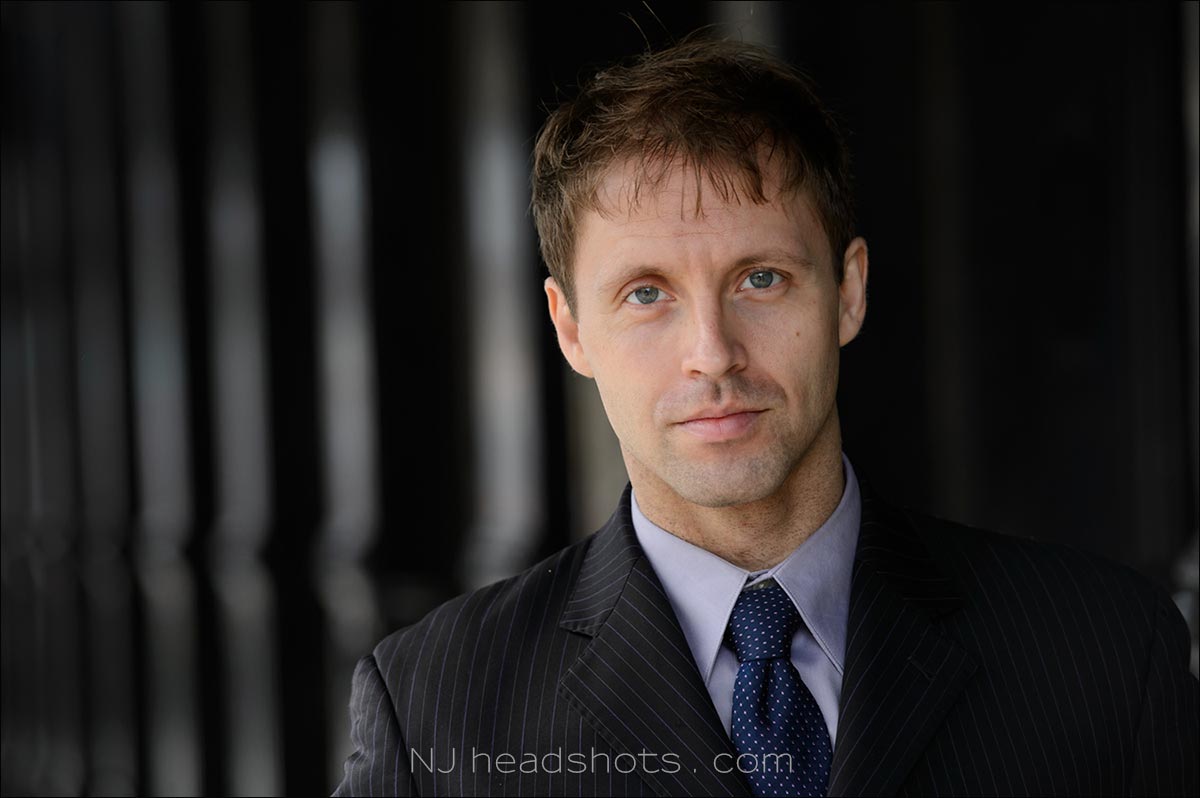 ---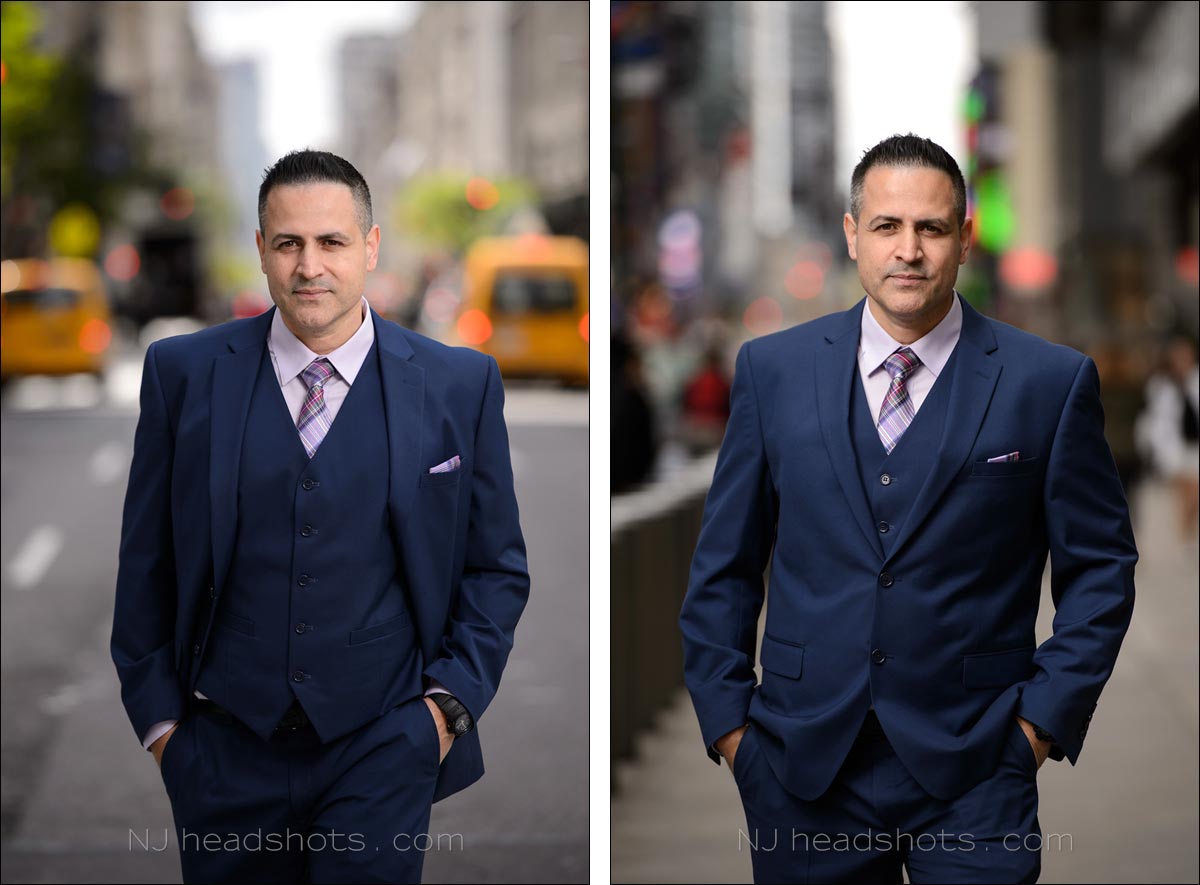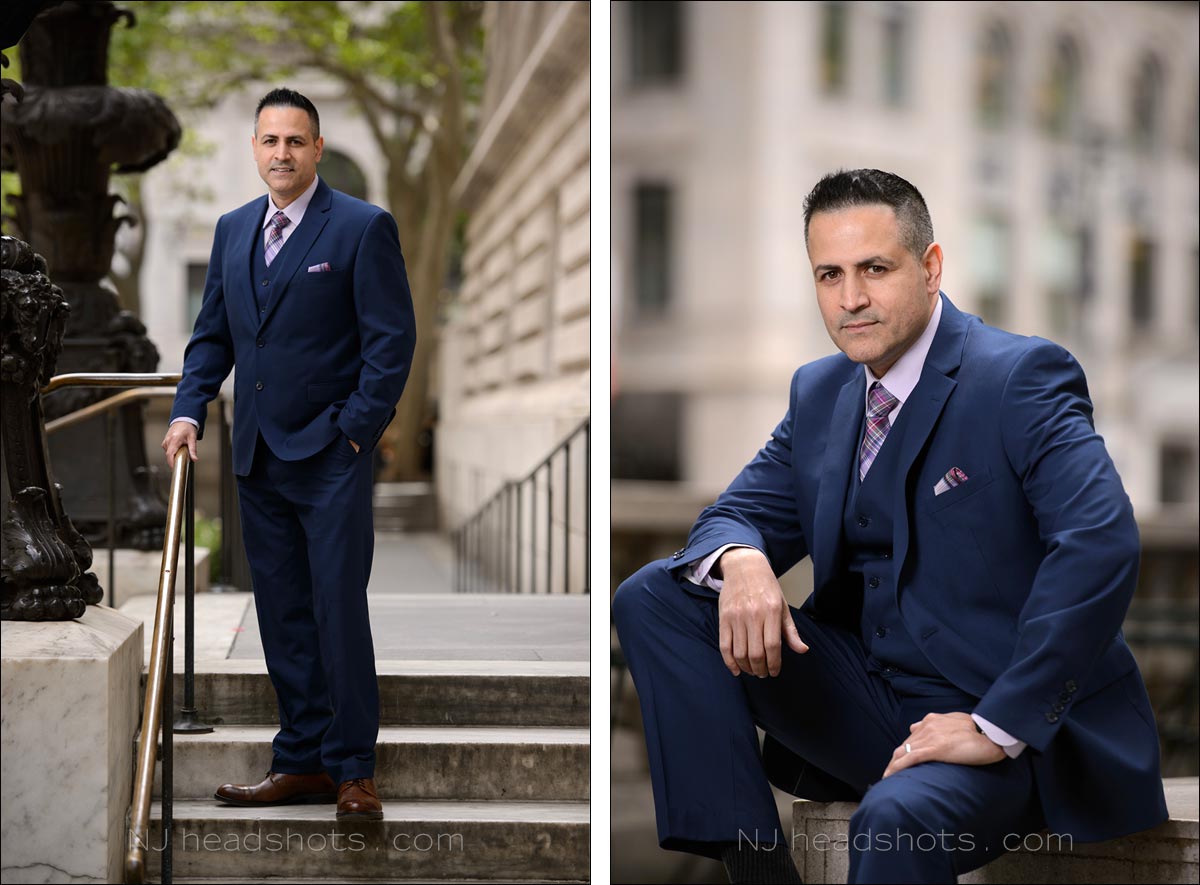 This is exactly why I love shooting on location in the city – we can use the city scenes as context for these business portraits. Again showing some of variety to the images we can select from.
website navigation:  

Headshot photographer NJ
---